#FollowMeTo Couple Posted Their Spectacular Honeymoon Pictures
We are sure most of you now know about Murad and Natalia Osmann; the famous couple behind the #FollowMeTo project. They got married some time back and went to the most exotic places for their honeymoon. And yes, they didn't forget to take us along. The couple shot some exclusive pictures for their Instagram account for their fans. The pattern is the same where Natalia is leady Murad. The #FollowMeTo Couple started the project in 2011 and since then they have travelled to several countries and captured breathtakingly beautiful pictures. Here's an exclusive look at their wedding, engagement and honeymoon pictures.
There are now several other couples who have been inspired by them and have started their own series of images on Follow Me To. But like they say, "Pioneers always remain pioneers." We cannot wait to check the next place these guys visit. Everything seems beautiful when we look at their images. The couple has managed to give all of us major travelling, photography and relationship goals; all packed into one.
The #FollowMeTo Couple started this fantastic project in 2011 and has travelled across several countries since then.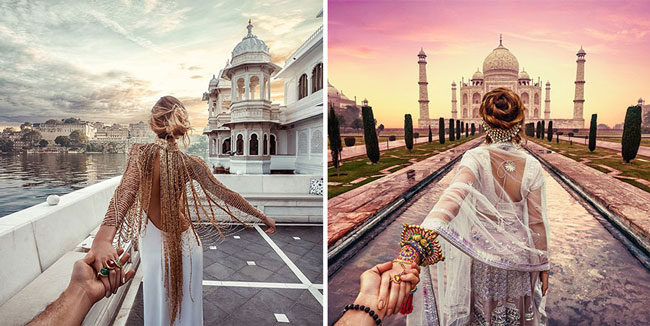 Then they got engaged! Wow! That's a rock sitting pretty on that ring!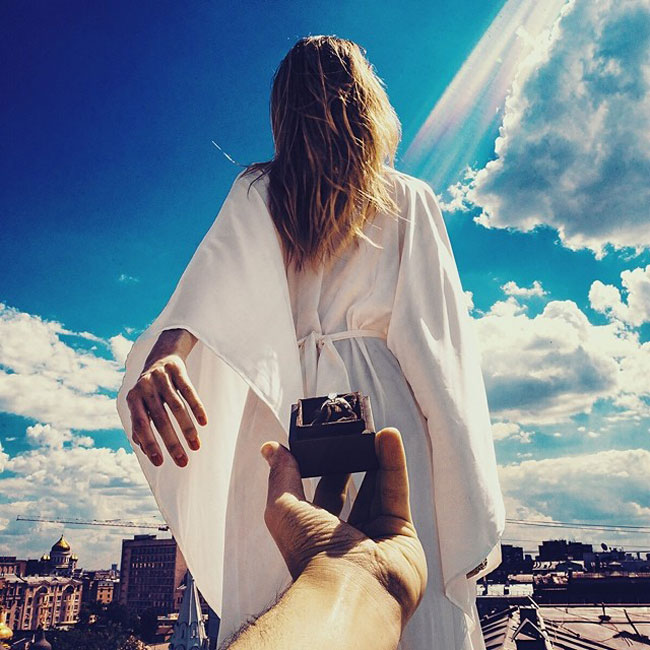 The #FollowMeTo Couple then had a dream wedding this year (2015).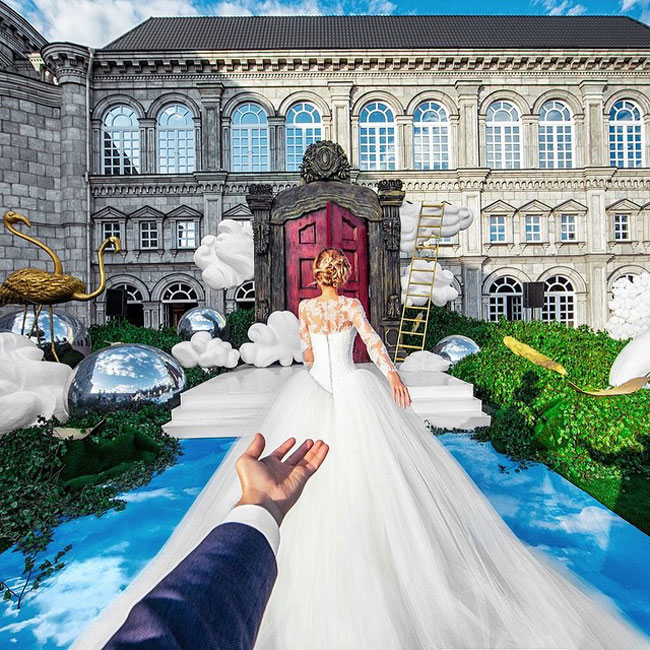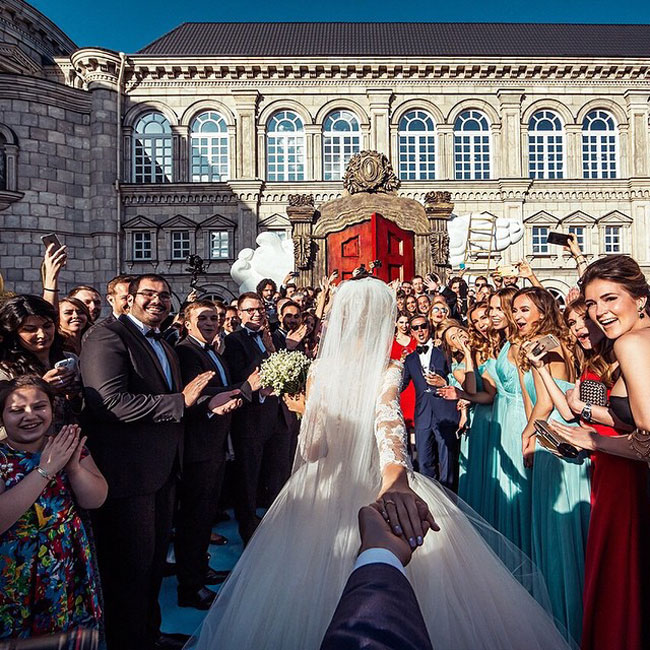 For those of who still don't know what Natalia and Murad look like; here you go!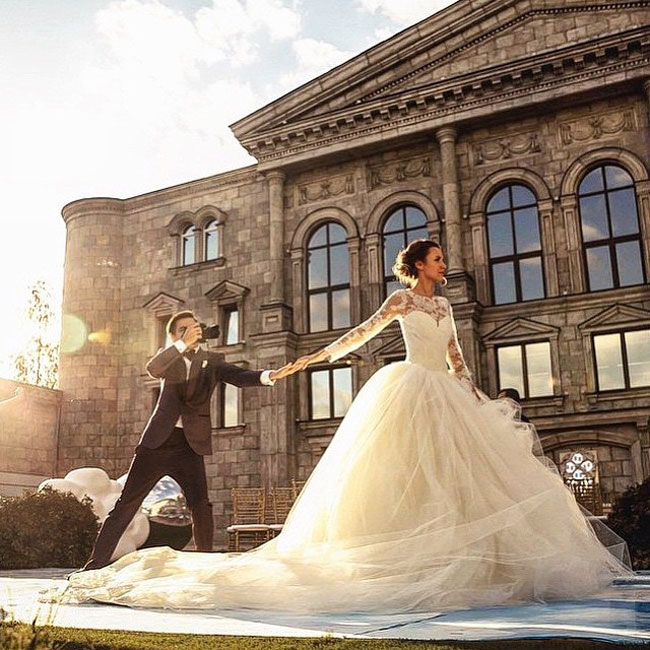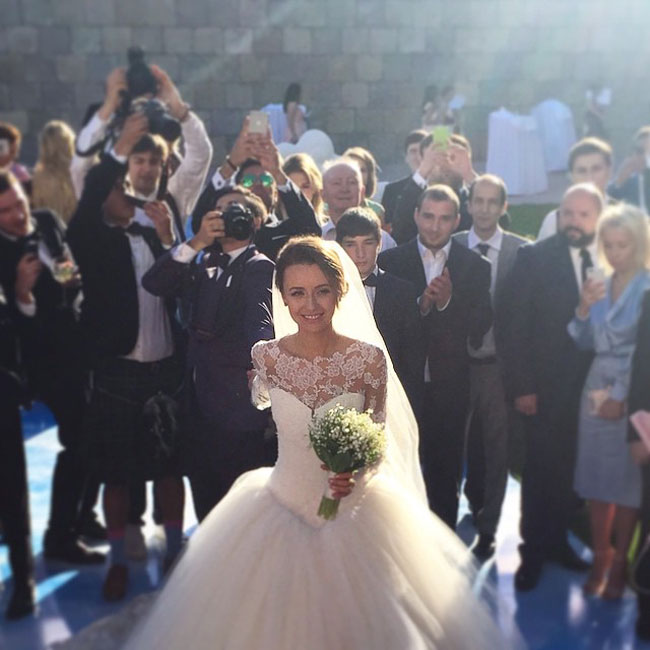 The stunning couple then went to Las Vegas for their honeymoon and shot Vegas' beauty like it has never been shot before!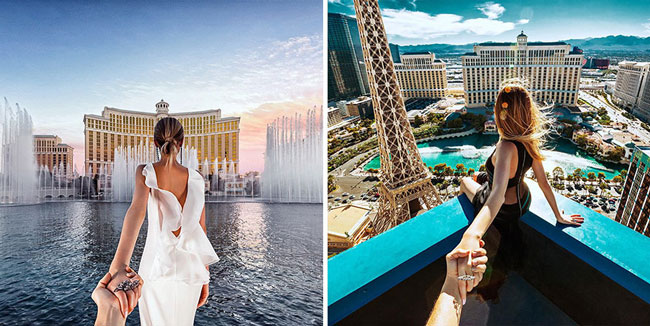 This was then followed by the serene Maldives!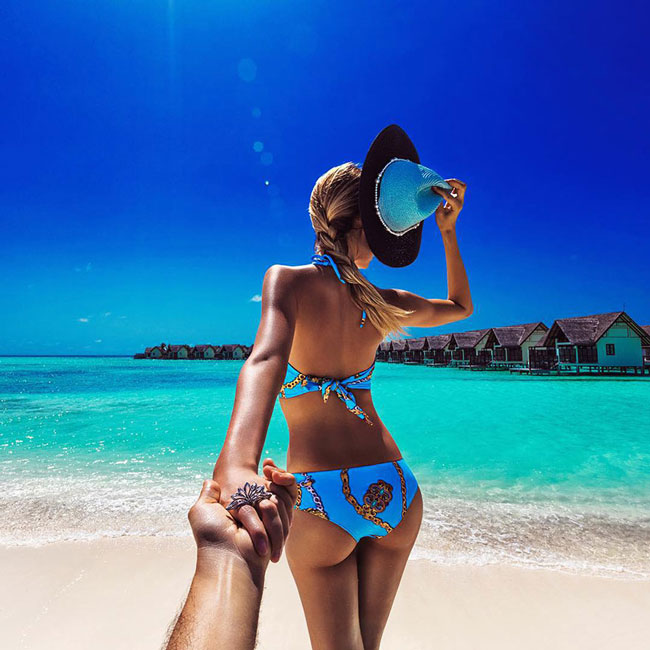 What's beautiful about the #FollowMeTo Couple is that they maintain their signature style and yet manage to give us something new each time.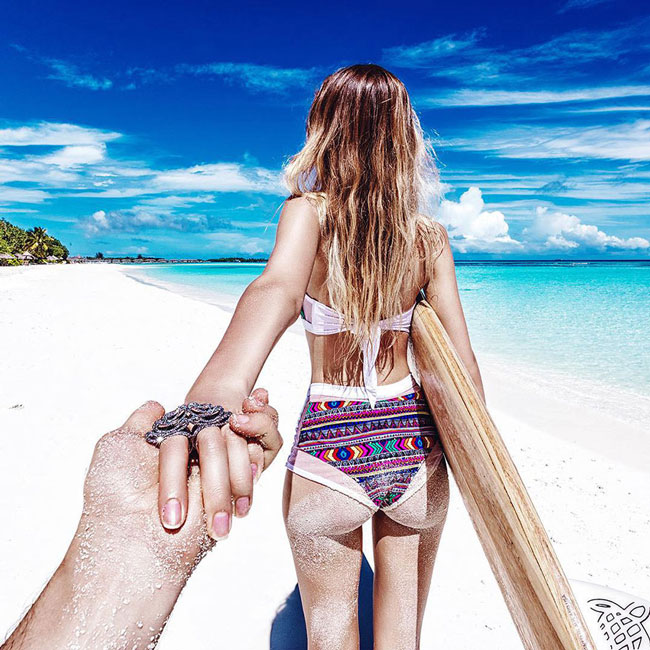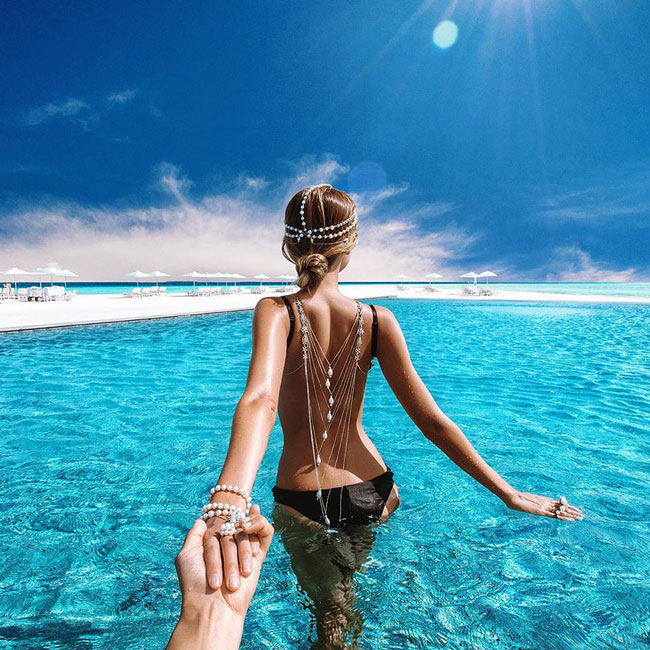 Well, we are just waiting for the next update from this beautiful couple!
You can keep yourself updated via their Website Facebook Instagram Twitter
h/t: Boredpanda.com