15 THINGS INDIAN YOUTH NEEDS TO PONDER UPON
Indian youth is the heart of the country today. Over the years, we have seen a remarkable change in the way the youth is expressing its opinions over some of the prime issues of this country. And yet, there are certain aspects we all need to ponder upon in order to transform ourselves in to the strongest section of the Indian society.
CO-WRITTEN WITH NISHAD SHETH  [Facebook]  [Twitter]  [Instagram]
1) Bring in a sense of independence. Get over the "Tu jaanta nahi mera baap kaun hai" phase. Your dad's money and success belongs to him, not to you. We aren't saying that parents don't spend after their kids, but there is no greater joy than being able to fend for oneself.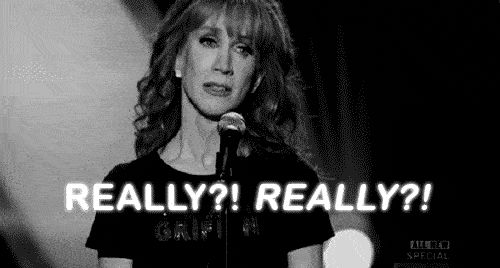 ---
2) Vote. With the population our country has, it is no surprise that we have the highest number of youth. You have no right to cuss the nation if you aren't voting for the right people.

[wp_ad_camp_1]
---
3) Get over the 'Khans' and 'Superstars' of Bollywood and watch some genuine films with a strong storyline. Off the top of my head, watch Shanghai, Life of Pi, The Lunchbox.
---
4) Politics is bad because it has a bunch of illiterate people in certain parties, agreed. If you are really good at it and understand this twisted game in a better way, join it. May be that will take off the adjective 'dirty' from politics.
---
5) That 'mama' and 'thulla' you are paying at the traffic signals to let you off, stop that! Corruption has to end at the grass root level only then will it reach at the higher ends and make a difference.
---
6) Don't wait for some 'karyakarta' to come up and clean the place people have littered. Take the first step, don't litter. Small acts always make a big difference and inspire others.
---
7) If you watch a 'daily soap' on T.V that promotes blind faith, is sexist or projects a different picture about the youth, raise your voice against it.
---
8) Stop branding people on the way they dress or the way they talk. "Oh you are so gay", "Don't cry like a girl", "That scarf is so girly. You are a man" Not cool!
---
9) Read. The biggest issue with most of us is that we don't cultivate the habit of reading. It seems boring and tedious, but that's because you never really tried. Give it a try. And I don't mean Chetan Bhagat's novels when I talk about reading.
---
10) Make something and try to sell it. That feeling of actually making something and then having people interested in it is priceless!
---
11) Watch/Read news. Get over that Mumbai Mirror and read some actual news, the kinds that are really making an impact in the world.
---
12) Love your job. If you don't, quit it! You are young, it's the time to experiment and find your true passion.
---
13) Be a part of a social cause. You don't need to be heading it, just help. The world has too many successful people. It needs good human beings.
---
14) Talk about a sport other than cricket. I understand the value of cricket in the country, but don't let the other sports die an unnatural death here. Choose one sport other than cricket and educate yourself about it.
---
15) Don't allow the media to influence your thoughts. Read, research and then agree/disagree with something.
Liked it? Share it!
---
You may also UNFAMILIAR REALITIES ABOUT INDIA