Game Of Thrones Season Six Spoiler
We are insanely waiting for the new season to kick in and have read and deleted several Game of Thrones season sixspoilers and rumors that have met us on the way. Arguments, fan theories and debates have dominated our thoughts for months now: the most common being that on Job Snow's death. But what we are about to give away now is going to make your wait for April even longer. This is as real as it can get.
Spoiler Ahead: Don't blame us that we did not warn you. This Game of Thrones season six spoiler could either lift up your mood or annoy you (depending on what character you like). Don't read any further if you are not up for spoilers.
According to WotW's sources, a scene from season six was rehearsed and is being filmed right now that involves Sansa, Jon Snow, Ramsay and Littlefinger. The scene is supposed to be extremely tensed as the characters are interacting in the Winterfell courtyard. As if this isn't thrilling enough, there's a giant at their door and everyone gathers to fight it off.
Now if these reports are true, we are assuming that they are, than we can confirm two things. The first one being that Snow actually isn't dead contrary to our belief. We don't particularly except him to be at the wall given the fact that he almost died there. May be he is absconding or waiting to join Khaleesi (that would be so awesome!). We cannot assume the course f\of his life on this piece of news, but at least he is alive which is great.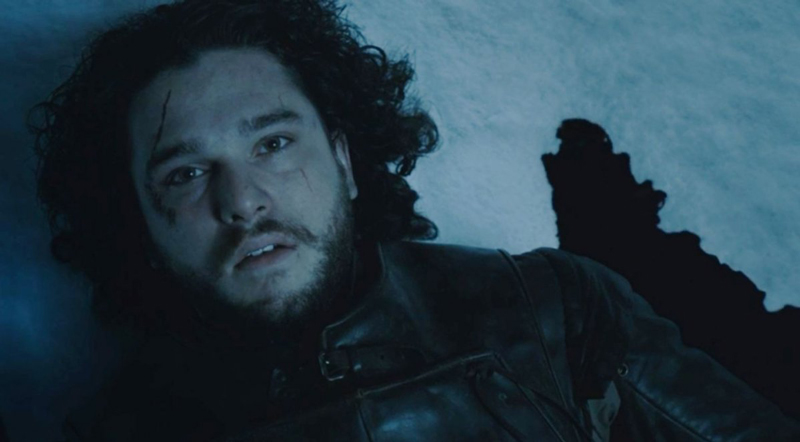 Image Source
The other bummer is that Sansa and Ramsay are together in that scene. We don't know what to make of this. We hope she wasn't somehow returned to Ramsay, if that is what happens than the horror meted out to the girl is beyond anyone's imagination. We hope that giant thumping outside eats Ramsay and brings an end to this horrible character. He makes Joffrey look an angel, damn it!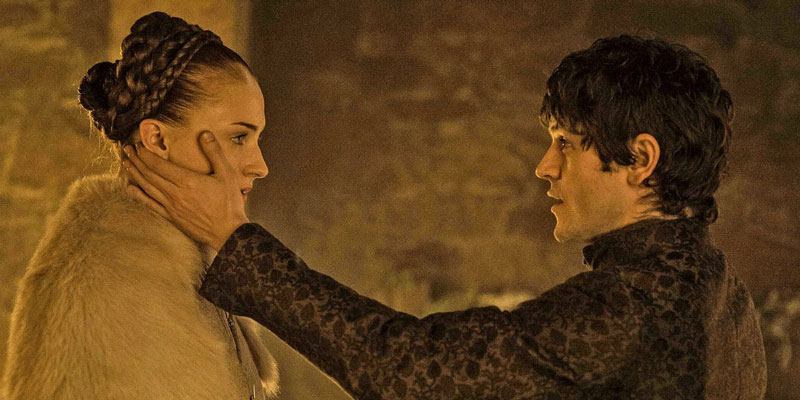 Image Source
Let's wait and watch what happens!
h/t: Uproxx.com
Cover Image Source