Dj Rosita and Richie
I am quite upset with myself. I have studied with Rosita Barco all my life. We have been classmates from nursery to our masters and yet I never knew that she is a DJ until I happened to attend one of the Goan weddings she and her brother were playing at. It's so typical; we think we know someone just because we have shared a certain space with them. In reality, we don't know squat about how talented people are! Rosita and her brother Richie are the heart and soul of almost every Goan wedding in the city. These DJ siblings are responsible for dragging every kid and grandma on the dance floor courtesy their peppy music.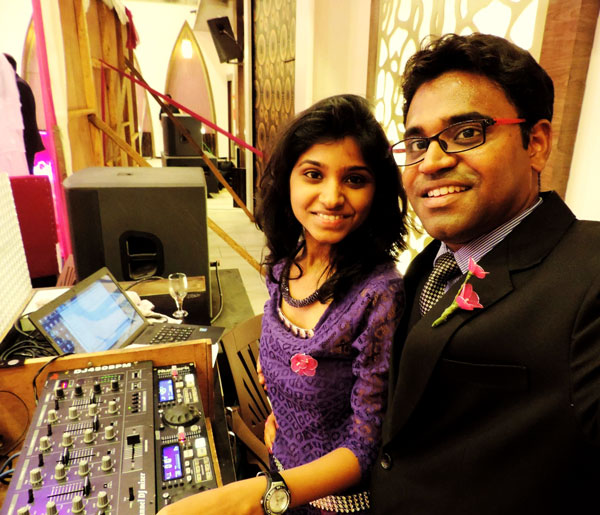 Richie works in a bank and Rosita works as a content writer with a firm. Although both are doing exceedingly well in their individual careers, it wouldn't be wrong to say that their heart lies with music.
"How did it all start?" I know it seems like a question you ask every other person. But here's a set of siblings who are professional DJs. How many brother-sister DJ duos do we have in the city?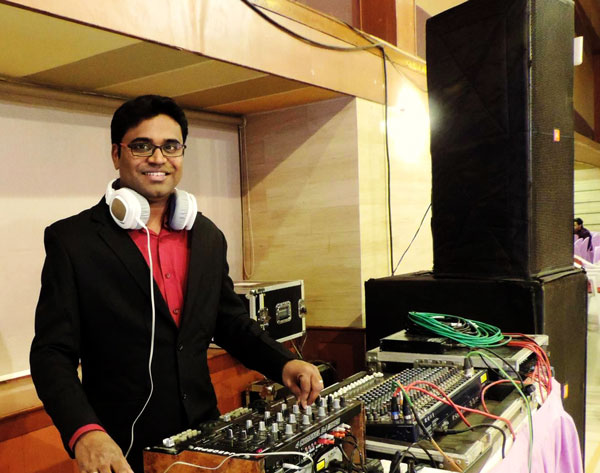 "It's a long story" smiles Richie. "I was in the 11th grade and we were planning a farewell for our seniors. That's when I decided to dawn the DJ hat (laughs). You know how it is in school, right? There were two computer systems and a couple of CDs with good dance numbers. I played, everyone enjoyed and appreciated me. I took it rather seriously and started reading about DJs on the internet. It really seemed like a good opportunity since that area was totally unexplored in the city and had a lot to offer. This must be way back in 2003. My dad noticed my addictive interest in the field and helped me by funding certain equipments and CDs etc. My family saw what I could do with it. The rest is history as they say."
We laugh. I look at Rosita. I am sure that's not how she must have started. Gosh! I still can't believe I never knew!
"You know the younger kid is always trying to check out, imitate or learn what the elder one is doing? That's how I started out. I always loved music and once Richie started playing at weddings and doing so well, it got me extremely curious and interested in this field. Initially I was only carrying his CD bag that was turning into a huge library before you can say "wedding" (laughs). I would observe the equipments and this one time, I managed to plug it correctly. I learnt everything and since then we are a team!"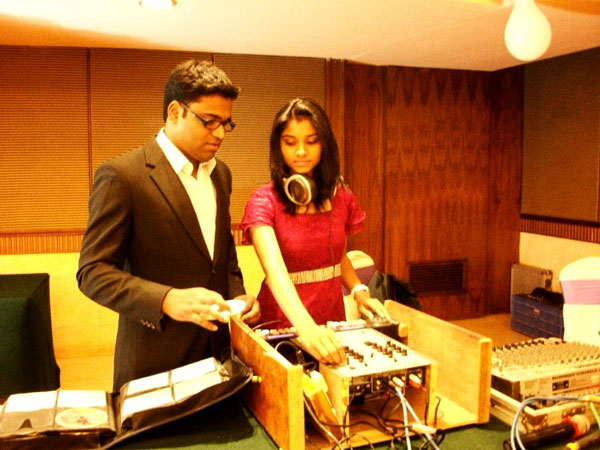 "It must have been difficult initially." I say.
"Oh! It was!" they exclaim. "Goan weddings were all about live music bands and the subtle grooving. Breaking that and finding your place is very difficult. Plus, people won't take a chance immediately. One bad number and you could be held responsible for ruining the couple's special day. Live music got really expensive and that's when we stepped in. We didn't really charge a bomb. That wasn't the idea at all. Even if someone had a low budget we would play for them because we wanted them to feel special. In any case it's always more convenient than a live music band."
It moves me. Two people just working not with money in their heads, but to make weddings special; sounds just so beautiful.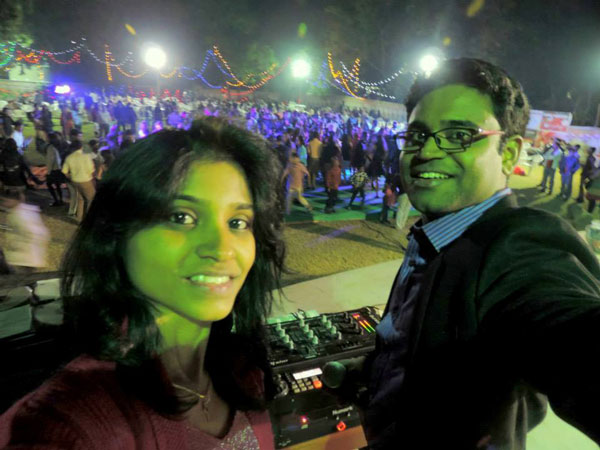 "When did it all start falling in place?"
I wake up from my trance and ask.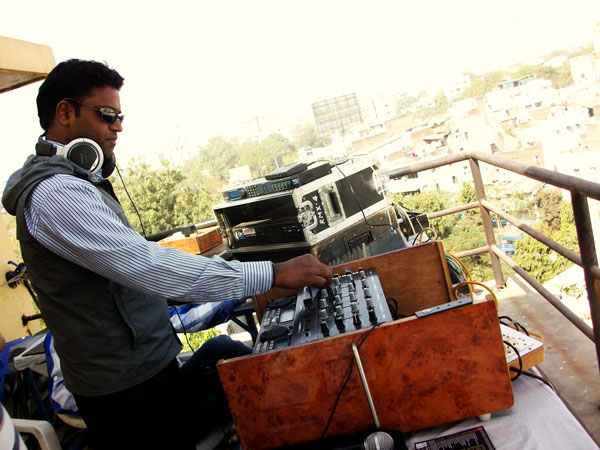 "Every wedding has been special and has helped us gain a lot of attention and popularity. We only focused on Goan weddings, but later people started calling us for various events. We also played at the Christmas Carnival organized by the Catholic Association. It just felt so loved and gave us that kick when we performed before so many people." Richie is interrupted by Rosita.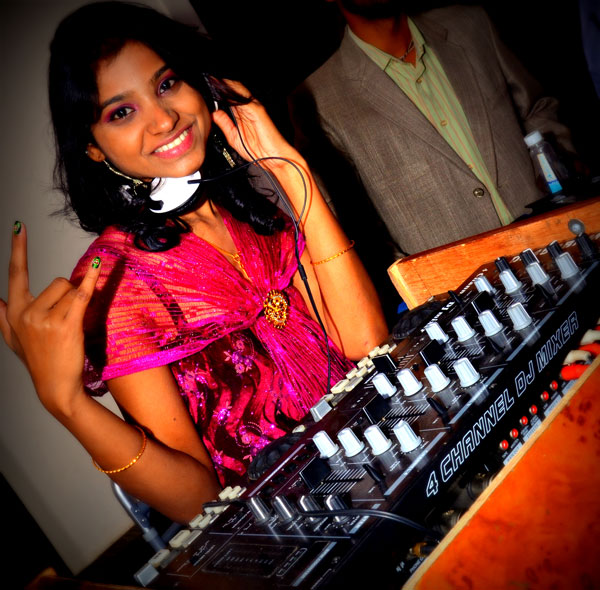 "For me it was Richie's wedding. You know he's my elder brother, my partner, but he is also my teacher. He taught me most of this. So playing for his wedding, all by myself with people cheering me, felt extremely special. It's like life coming in full circle, you know." She smiles.
"That must have felt wonderful!" I don't know of women who are DJs. I know women do get into this profession, but I don't know of any. Rosita is the only one. I don't know if it's any different or difficult for a woman in this profession. I ask her that.
"It is difficult." She says without any pretence. "As a girl it gets difficult to handle a huge crowd alone. You know how things are! I have played at several events alone, but then I have known those people and so I never faced any issue. Plus, if one knows the kind of crowd that you are playing for and what it could like, things always get easier."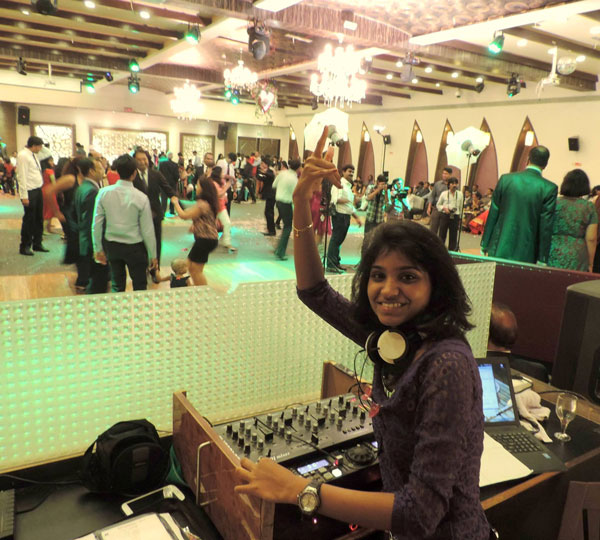 I nod absent mindedly, still wondering how she does that!
They tell me how they always update themselves with peppy Goan music since Goan weddings are their forte. It is music and only music that keeps them going at this pace.
"Did anyone ever question you both in terms of the choices you made?"
"Never!" they answer proudly. "Not once has anyone mocked us or said that this isn't a profession we must take. And we have our full time jobs in any case. Djing is our passion." Richie answers.
"Most people feel that because Gujarat doesn't have pubs and clubs, it doesn't know a lot about music. What do you have to say about that?" I ask.
"It's very subjective." Rosita answers. "See, you will respond to the kind of music you like. And you will not groove if the music isn't appealing. So just because you don't like something doesn't mean you don't have the knowledge. Ahmedabad has very good knowledge as far as music is concerned." Richie elaborates. "See, ultimately it's our job to find out what they like and play that!" Rosita adds.
Richie and Rosita feel that music adds a beautiful symphony and harmony to life. It's something that touches everyone as it has a language of its own. They say they have been blessed and lucky to be able to entertain and please people with their music.
Most of us think that because we have a full time, well paying job, well, that's about it! We never explore, never find out what is it that would make us happier and satiate our passion that full time jobs can never! We never find out what else is in store that we could be great at! Richie and Rosita just make me believe how important it is to continue doing what you love.
For somebody like me, getting married is gravity moon steps away in time. But I do know this, whenever that happens, and while I hit the floor for my first dance; I do know who will be playing the music in the background.