It's difficult! Oh! Wait! It's almost impossible to bind a guy like Vishal Soni into words. How can one manage to use the right words to describe a man who loves music the way he does?! The city goes bonkers when he plays; I am assuming half the town knows him and the other half wants to be friends with him. I feel like an odd fit between these two worlds when I approach this guy for an interview. I have never been to a party, the kind of music I love is eons away from what he plays and I just don't know anything about him. And yet, he responds warmly and agrees to share his story with me.
"How did it all start?" I ask. Inside, I am wondering if it's the right way to begin.
"I always loved music. I used to play drums when I was in grade three and wanted to be a part of the music world since then. Later, I heard about DJs and how it is totally associated with music and demands creativity; I felt intrigued and decided to learn it. This must be way back in 2000-2002. People didn't even know what it was, how it's done or anything of that sort. It wasn't famous; there were hardly two or three DJs in the city. I took it up out of sheer interest and love for music."
What he said after this stumped me big time!
"I was in grade eight when I started djing. I asked DJ Taral to teach me and he did."
I try to gather my thoughts. Eighth grade! What was I doing in eighth grade? Fixating over puberty issues? Damn It!
"Was it difficult?"
"It was initially," he says. "It's very difficult to learn those instruments. Sound mixing isn't as easy as most people make it out to be. Things are easier now. People can just take a laptop and do the deal. Back then things were different. I practiced for six months before I performed for the first time. "
"Were your parents supportive?" I ask. You know how it is with most Indian parents and to top that with DJ, Christ!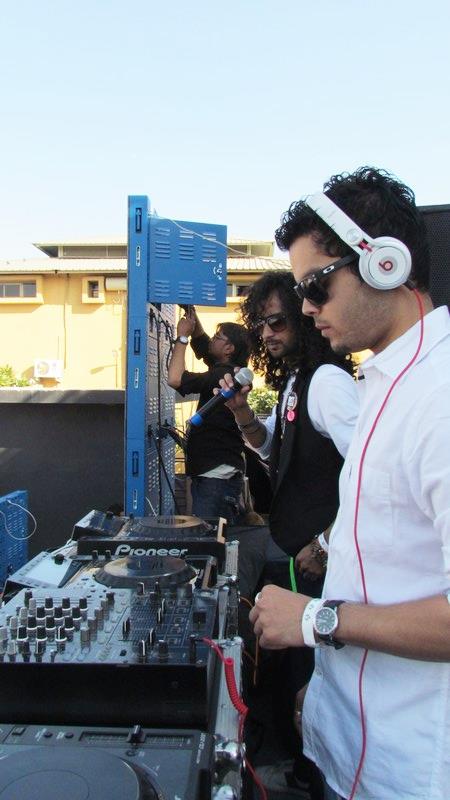 "They were extremely supportive," his answer puts a smile on my face.
"They would help me buy all the gadgets and instruments I needed and were absolutely cool about this. The issue was to balance school and this profession. And it continued to be so in college as well."
"Starting off this young, you definitely must have looked up to DJs and gaining inspiration", I inquire.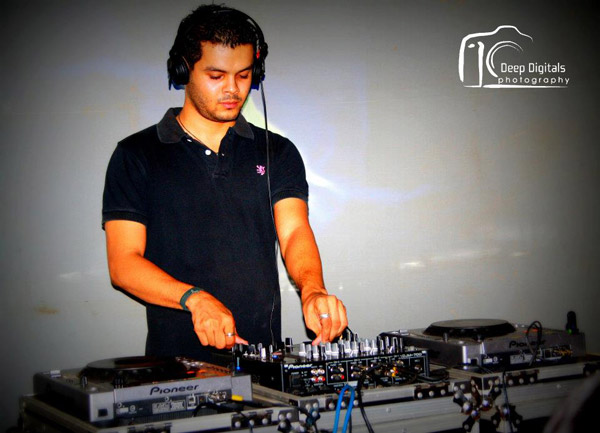 "Yes many. I used to listen to ATB, Quicksilver and Tiesto. I always looked up to them for inspiration."
For a guy who went after his passion so madly, it always intrigued me to find out when he got his big break. You know the stuff when overnight you become somebody from nobody.
"That should be in 2006-07 when I started playing at Mocha. I was a resident DJ there and things really turned out for the better for me since then."
"Really? You used to play there?! I didn't know!" the silly girl inside me erupts.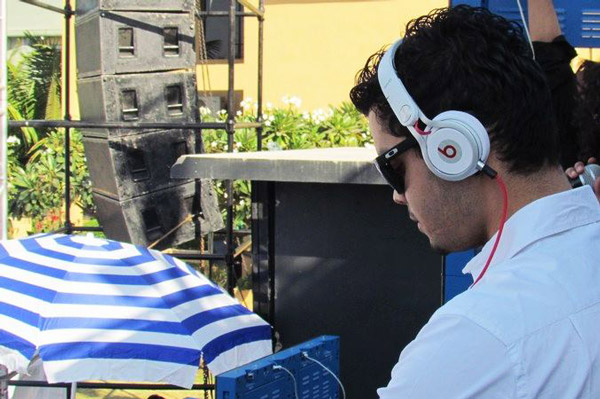 I shut her down and proceed. "What's your favourite DJ moment/party by far?"
"So many", he claims happily. "If I had to pick one then it should be this one party in 2009. I played with an artist named 'lost stories'. It was a commercial gig at a farmhouse and there were over 2000 people. It was amazing."
You can see that spark in people's eyes when they are recollecting something they enjoyed.
"Did anyone ever put you down in all these years? You know, mock the profession or say something that brings down your confidence?"
"Never. Plus, there is no way one can only be a DJ in Gujarat and fend for himself/herself. It's a dry state and has no pubs/clubs. Most of the DJs I know are into their family business and DJing, just like me. I work in the day and play for parties at night."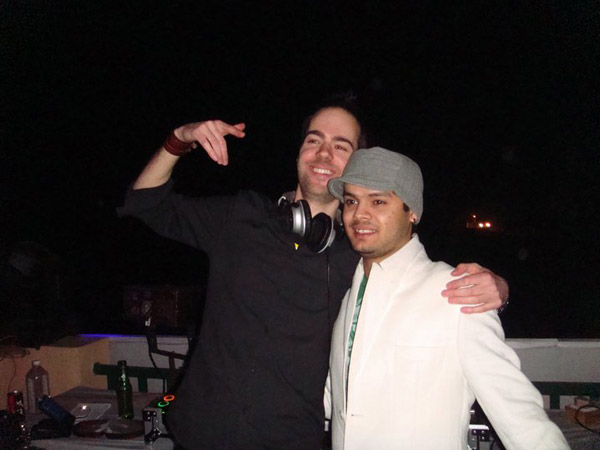 "So then what do you think about DJs now? I mean now anyone walks around and claims to be a DJ. Everyone seems to know too much about everything."
"When I started there were about four DJs in the city and now there are more than 4000. But then they are quitting the rate at which they had joined this field. See, it's easier to play on the laptop, but then there is no technical knowledge at all. Plus, you need to understand the crowd you are playing for. You can't just play something because YOU like it. It has to be about the crowd. You consistently have to observe the kind of response you are getting for the songs you are playing and you improvise accordingly."
"Deep!" I say and he smiles.
"Do you feel Ahmedabad is booming now? Or is it just a land of fafdas and theplas that people make it to be?"
"Ahmedabad is booming a lot. Let me tell you that Ahmedabad has a better sense of music than most cities, but the problem is we cannot play loud music now until wee hours of the morning.  Before, the parties were kickass. We used to enjoy until morning. Now, the party ends by ten in the night" he laughs.
"What's your motto?"
"Do what you love and you won't work a single day."
I am now tempted to ask him my last question after this beautiful line.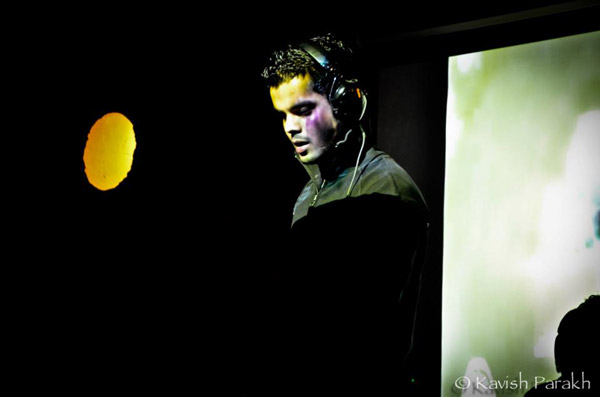 "You are good looking and a popular DJ, how do handle all the female attention?"
We both burst out laughing.
"That's a tough question," he says amidst his broad smile. "I haven't thought about it. To be honest, don't do anything."
Beyond those Beat headphones and the turntable, I got to know DJ Vishal for the humble man he is. And some day, if someone invites me to a party where he is playing, I will groove with the crowd. Some day.
You can check out Vishal's Facebook page here