Friends Themed Bridal Shower
This is the biggest reason "Friends" is never going to die. Even after a little over a decade to the show's end, it never feels old or something we cannot relate to. And while most of us cannot get over the series at all, there is this group that takes the obsession quite literally! This Friends themed bridal shower is proof to how serious these girls and the bride are about the show.
Meet Sana Seeham Khan the chirpy bride-to-be who absolutely adores every bit of Friends. So much so that her friend Michelle Naik and her sister Shamain Khan arranged for a Friends themed Bridal shower for her!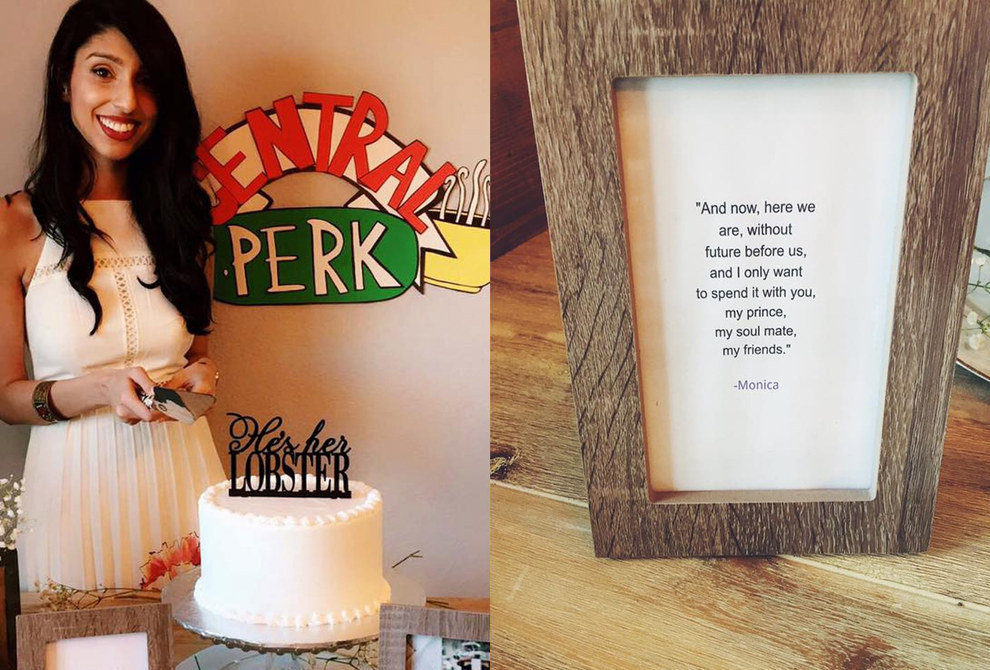 Sana and her fiancé Taufik Chhotani love the show immensely and watch it on their FaceTime dates. And now they are each other's lobsters. <3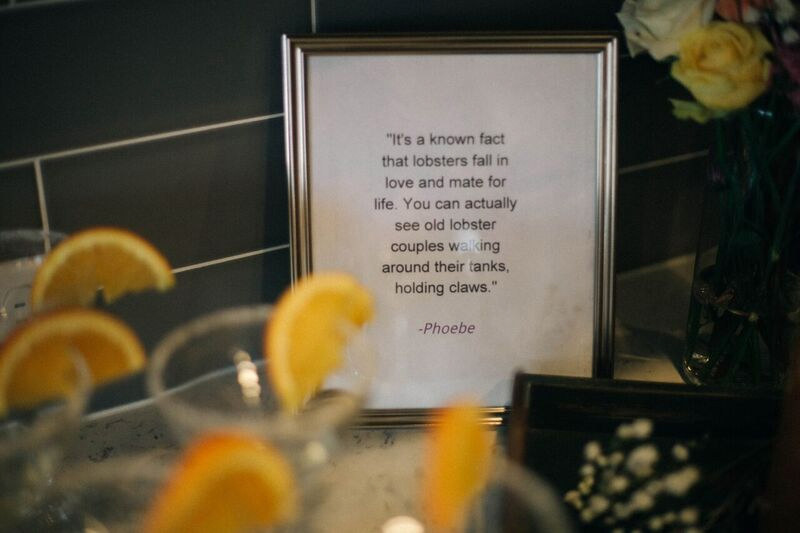 It reads, "It is a known fact that lobsters fall in love and mate for life. You can actually see old lobster couples walking around their tanks holding claws."
-Phoebe
The Friends themed bridal shower is so killer from the food to the decor, it's absolutely killer! It would have taken a lot of planning and intricate detailing from Michelle and Shamain (Sana's Phoebe and Monica) to pull off something this incredible. From the gifts to the entire photo shoot everything's a perfect A grade. Sana sees herself and fiancé Taufik Chhotani as Rachel and Ross and therefore "Lobsters" were the highlight of the party as well.
The incredible Friends themed Bridal shower came into the limelight after it hit the internet and now it has become the new inspiration for every girl who loves the show. Here are some of the pictures from the party.
The Pretty Mugs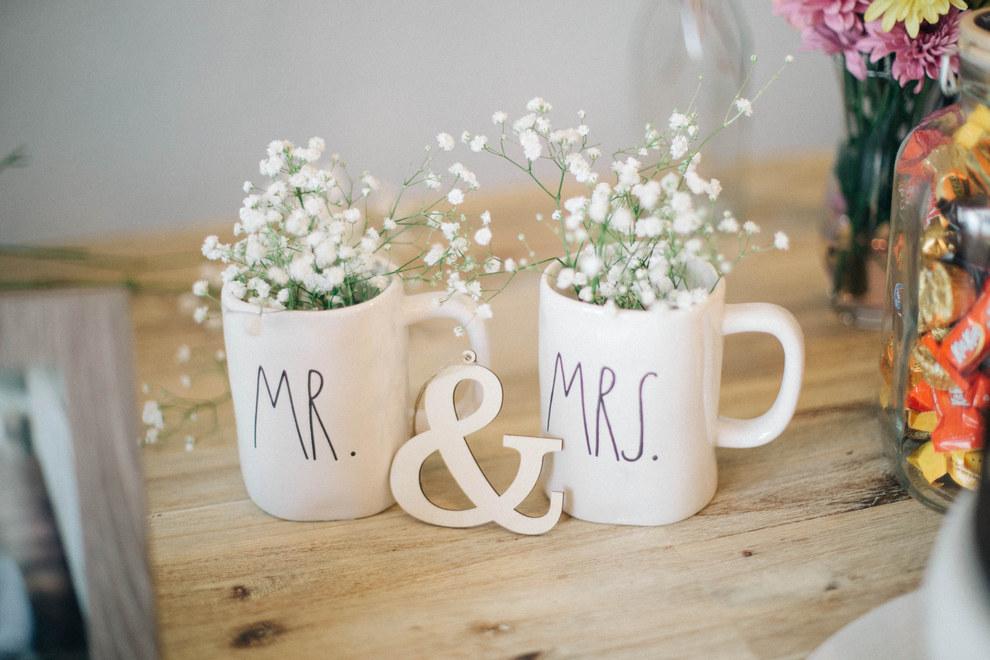 "We look at you and we see you together, and it just… It fits. Y'know? And you just know it's gonna last forever."
— Joey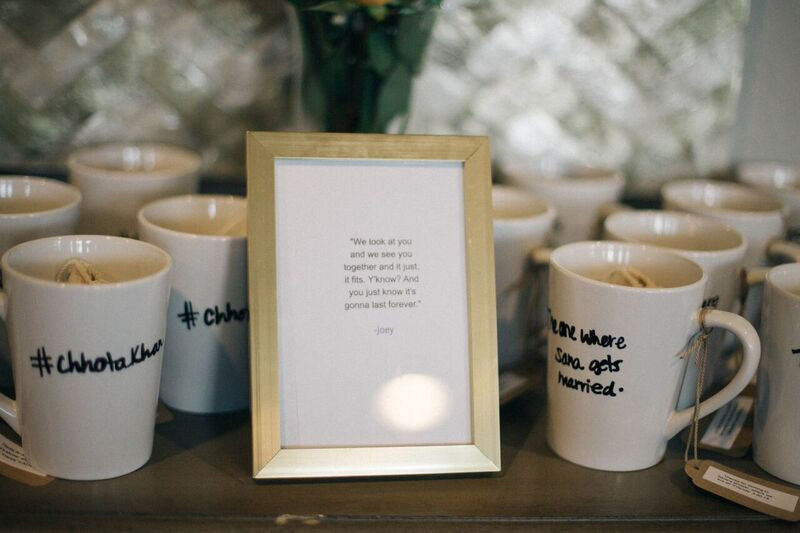 This Incredible Decor that Monica would approve!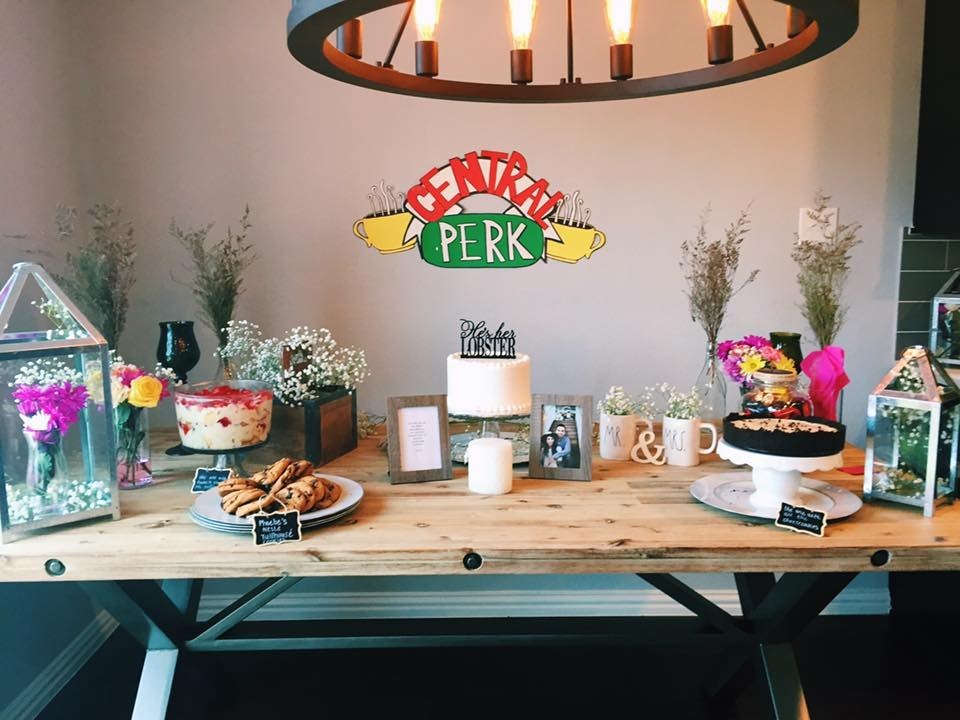 We are 98% Happy and 2% Jealous!
Joey shared his sandwiches and no one ate Cheesecake off the floor!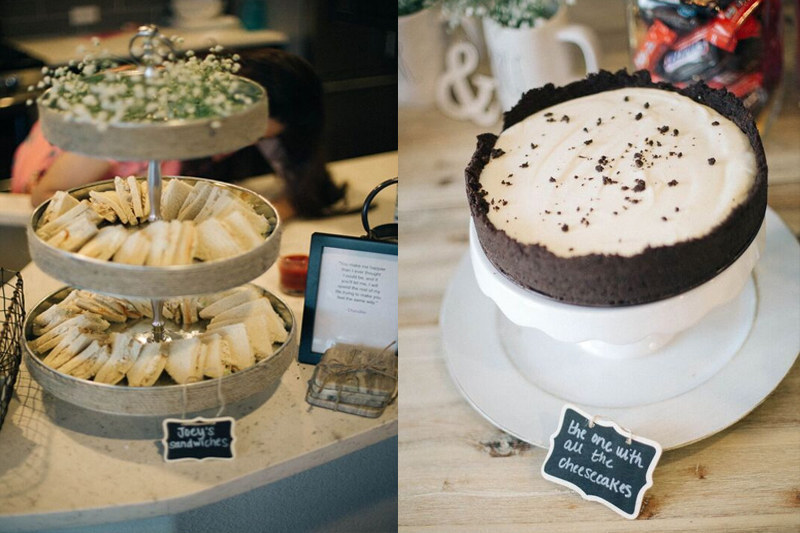 The lasagnas and the leftovers; hopefully they had the "moist maker" too!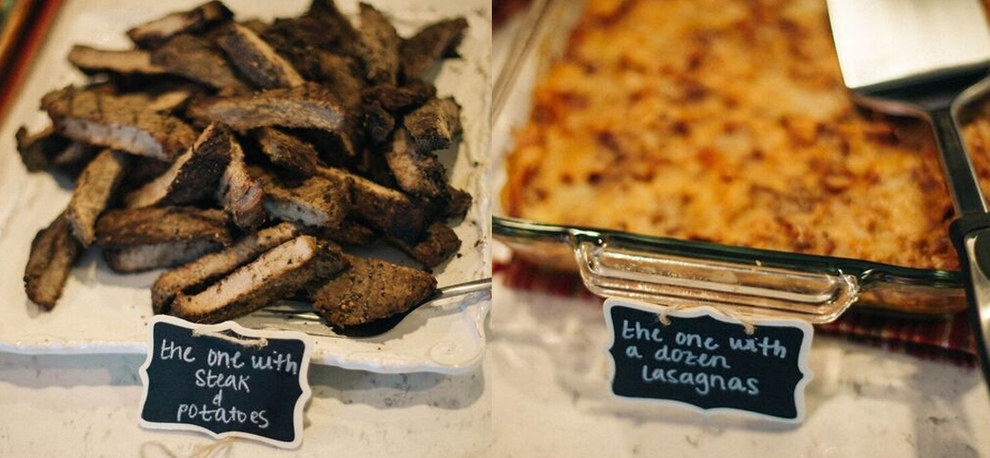 Phoebe's granma's cookies and Monica's candies!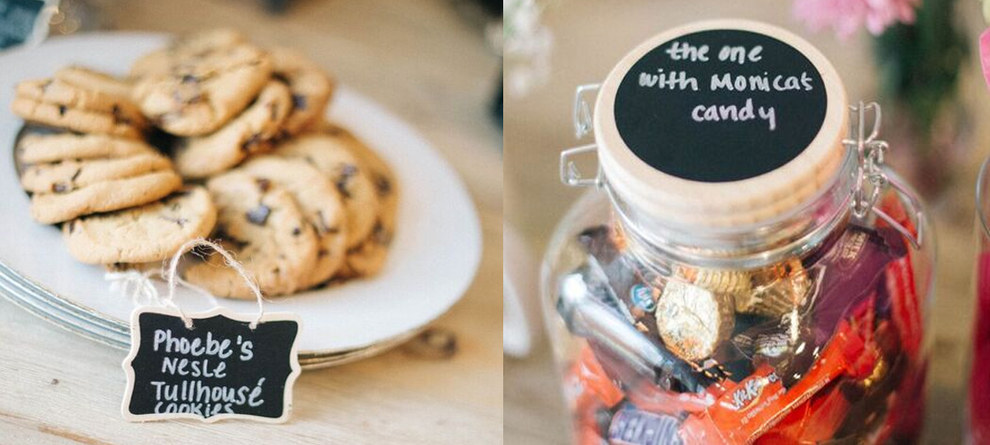 Rachel's no beef and peas Trifle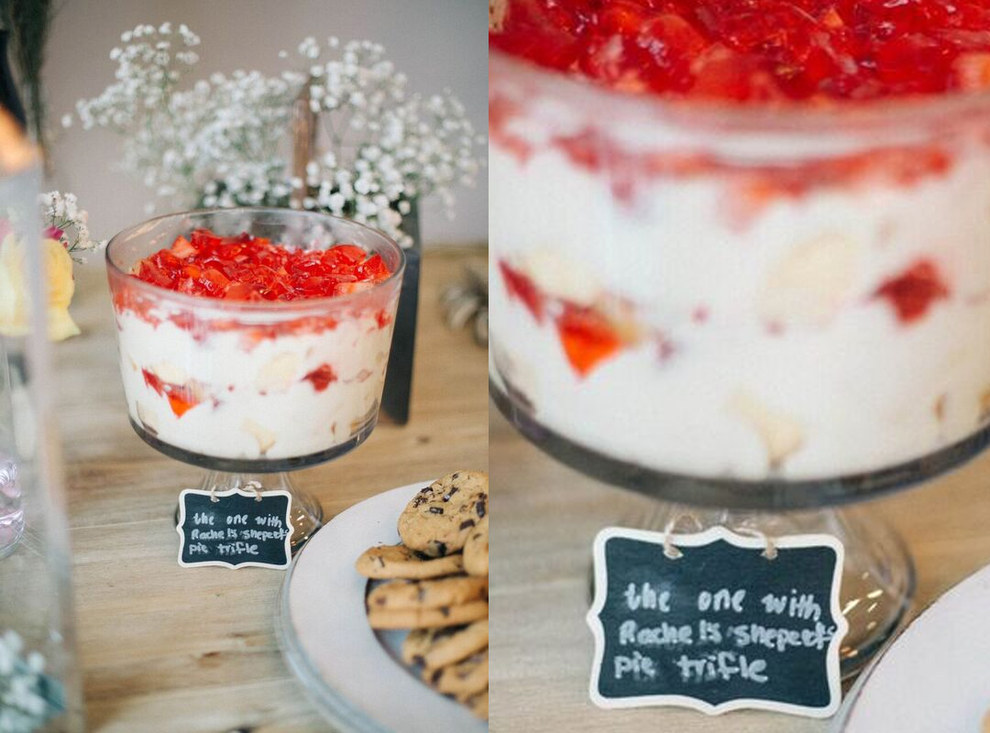 How can a party be complete without this argument?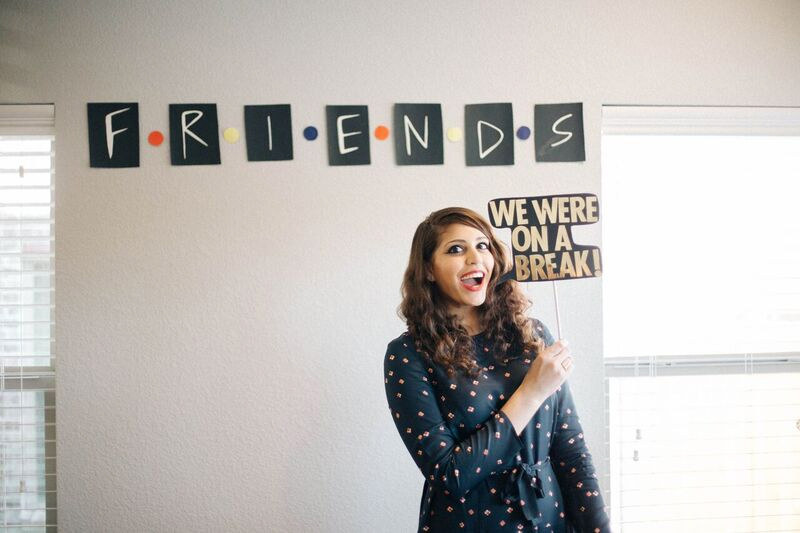 It was the happiest Friends themed Bridal shower ever!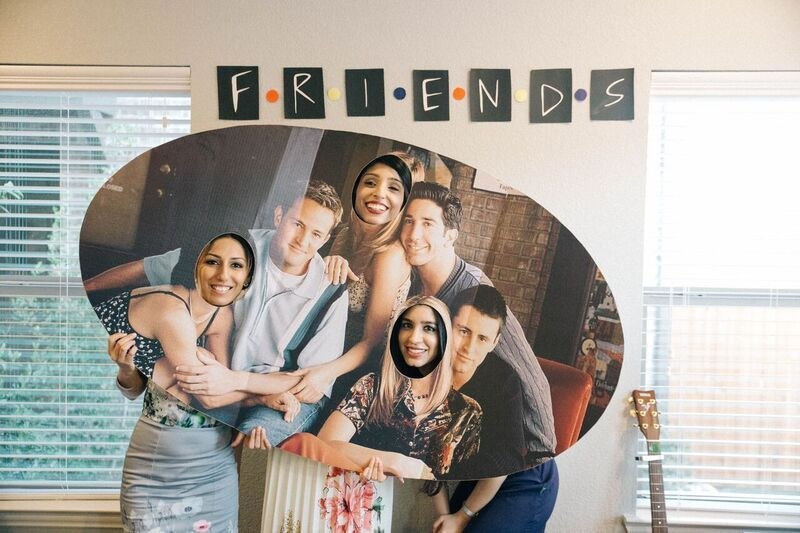 Now we can all go back in our lives and find friends who'd be this awesome and throw us such parties!
Article Source