Roshesh Poems From Sarabhai vs. Sarabhai
Yes it's gone and probably never returning, but of the few Indian television shows that we are eternally proud of Sarabhai vs. Sarabhai tops the list. One of the central characters of the show Roshesh won our hearts instantly with his brilliant dialogue delivery and style. What kept us waiting for him in show were his hilarious poems. Roshesh poems were the buzzword then and they still sell like hotcakes on a lot of social media platforms. From parents to jelly beans there is nothing that Roshesh poems left unexplored in terms of topic. While the innocent mamma's boy went about torturing his family with his weird themes and questionable rhyming schemes; it filled us up with joy we cannot express. From Maya Sarabhai to Monisha; everyone was targeted by Roshesh. Oye Teri designed these brilliant images covering possibly all Roshesh poems that are floating around in this universe (so thankful to these guys for that!).
You know, if you were to sit and analyse Roshesh's character with that of Phoebe from F.R.I.E.N.D.S; you will find a striking resemblance. Both the characters are sweetly weird and have uproarious poems that they are proud of. Roshesh poems may have a very different subject/theme as compared to that of Phoebe's, but both are equally entertaining.
Talk to any Sarabhai vs. Sarabhai fan and he/she will tell you that miss Roshesh poems the most from the show. In a recent interview with the producer of hat's off production, J.D Majethia; we requested him to come up with a "Season 2" for Sarabhai vs. Sarabhai. We are genuinely hoping he takes this request seriously. This could mean another hilarious dose of Roshesh poems and who wouldn't want that.
Whether you admit it or not, but you always waited for a new Roshesh poem in every episode and it sort of depressed you when an episode didn't have one.
If you were a huge fan of the Sarabhais, you are in for a treat! Read on!
Strangely "jelly" was always a part of the subject
1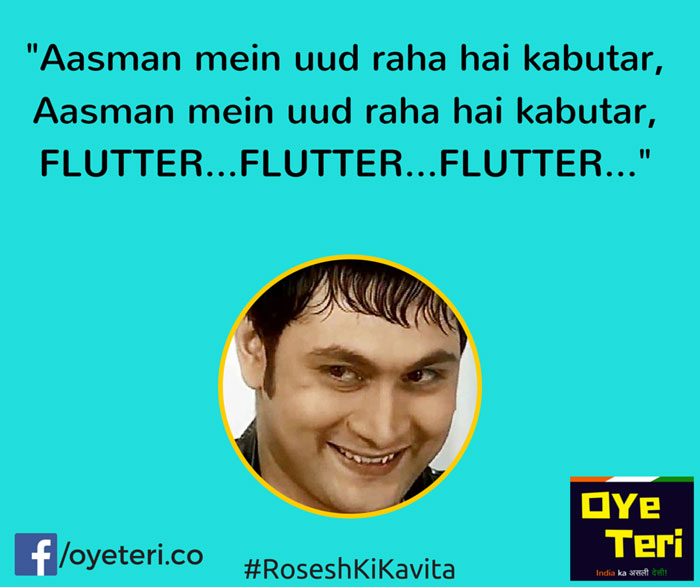 2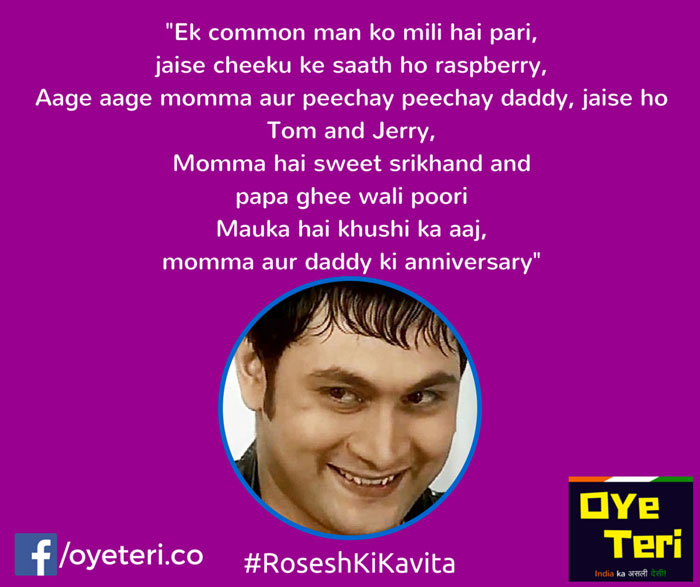 3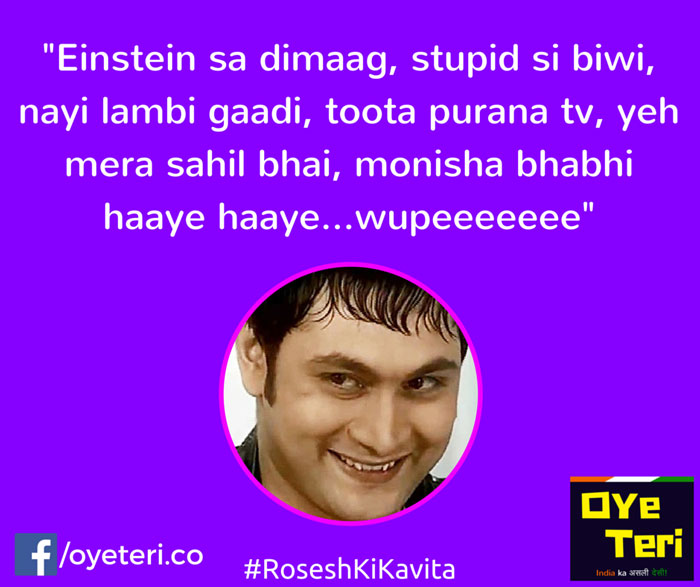 4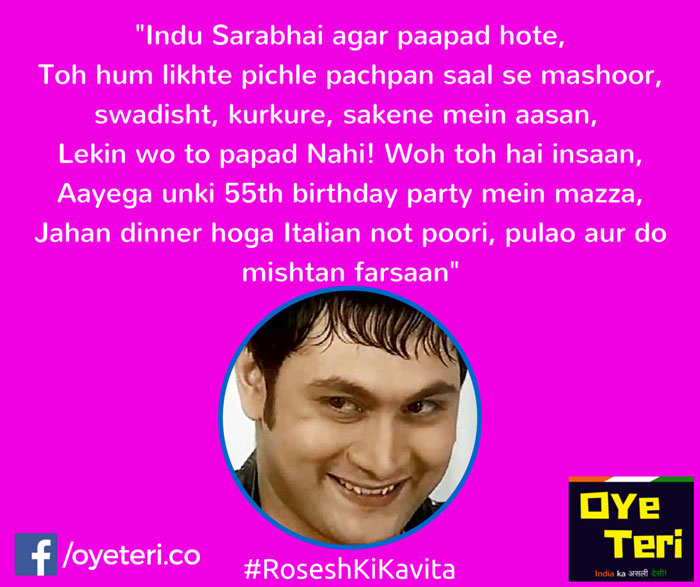 His love for his mother is always eternal; we are sure all mothers want a kid like him!
5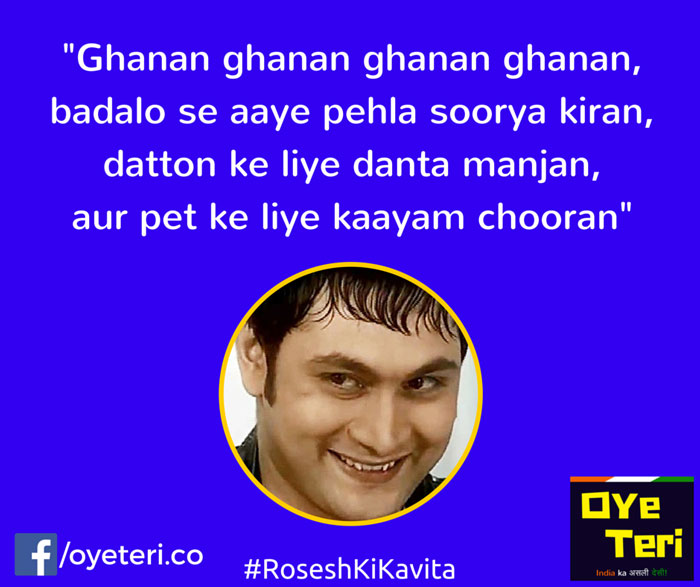 6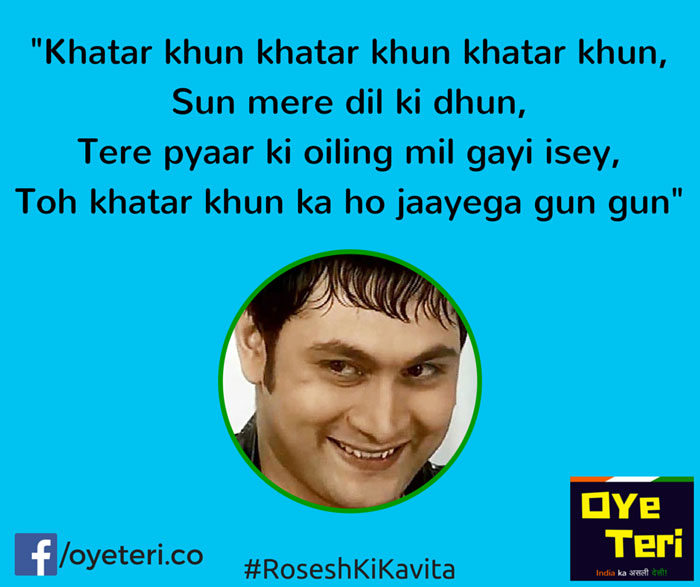 7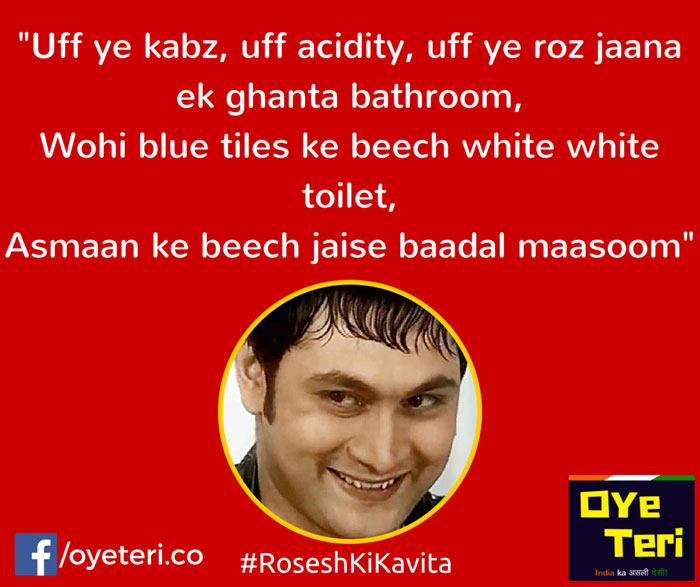 8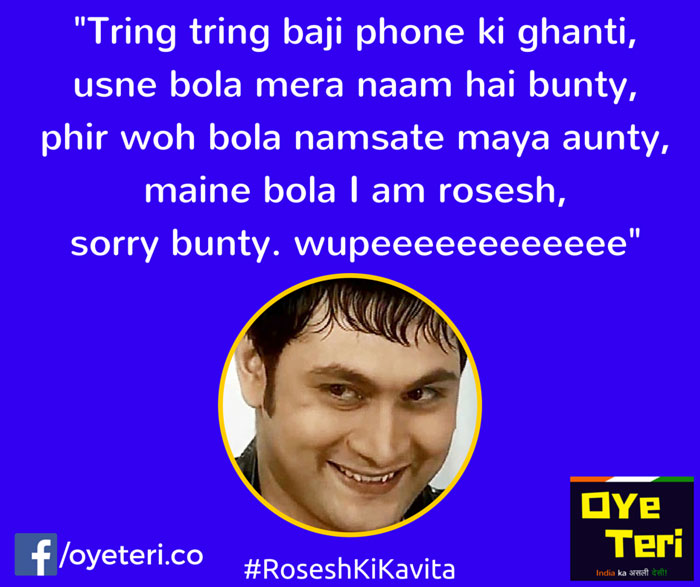 Have you seen the rhyming scheme in his poems? ROFL
9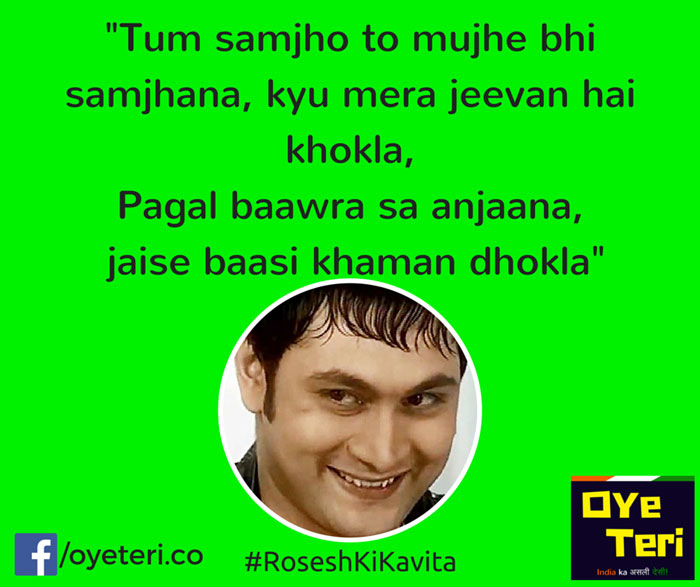 10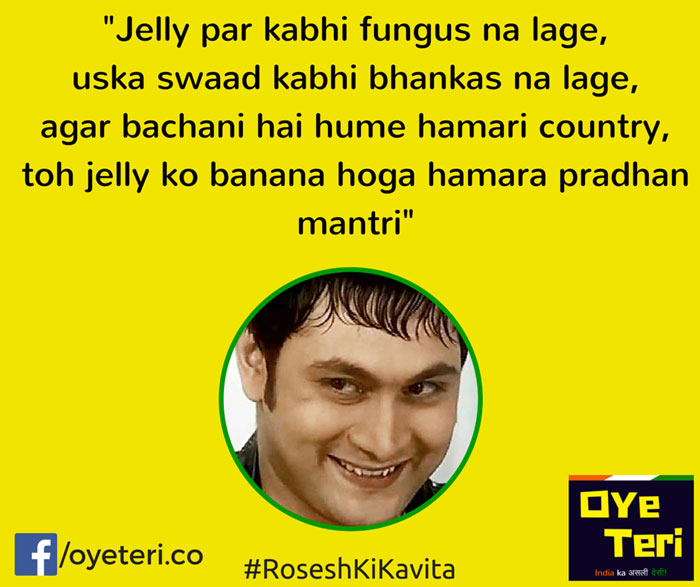 11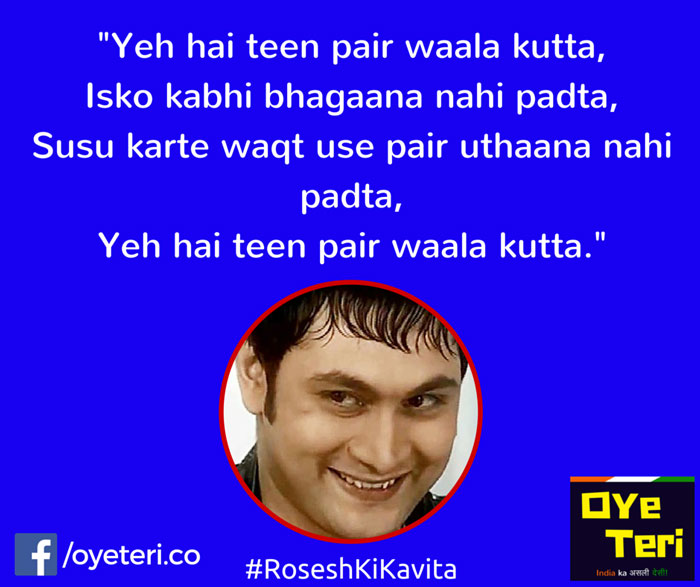 12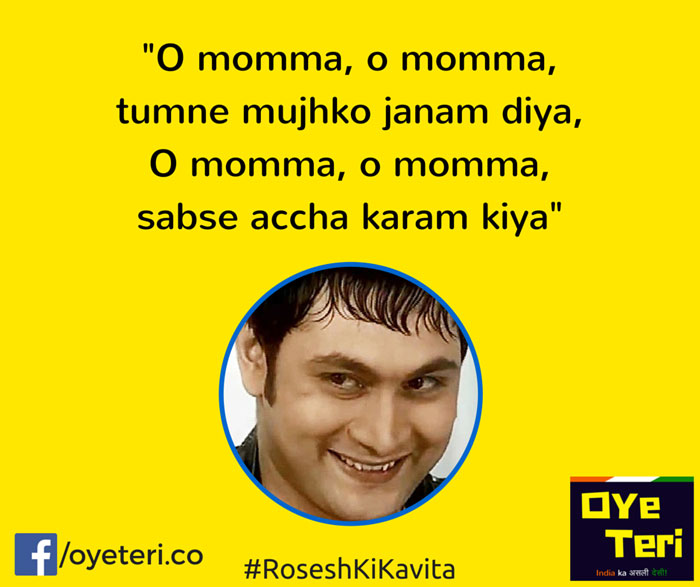 You can hate it, love it, but you cannot ignore Roshesh poems 😀
13


14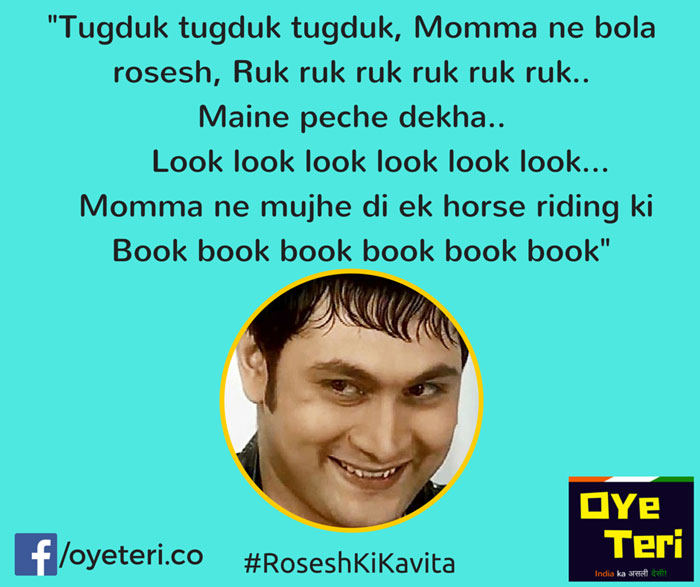 15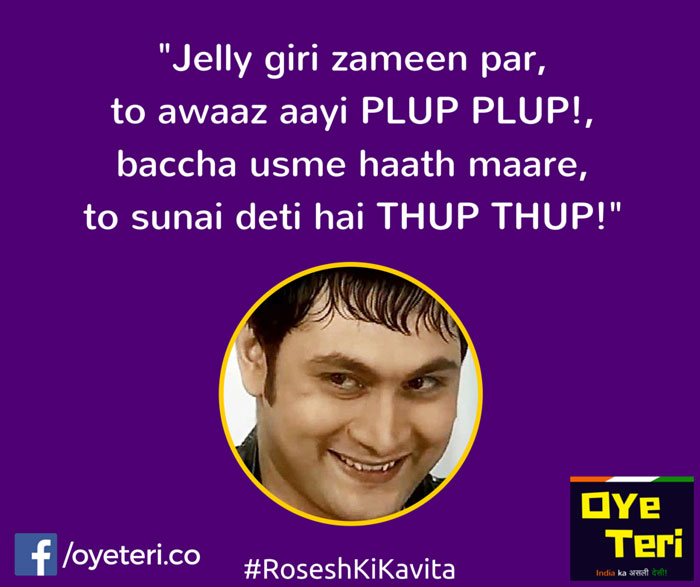 16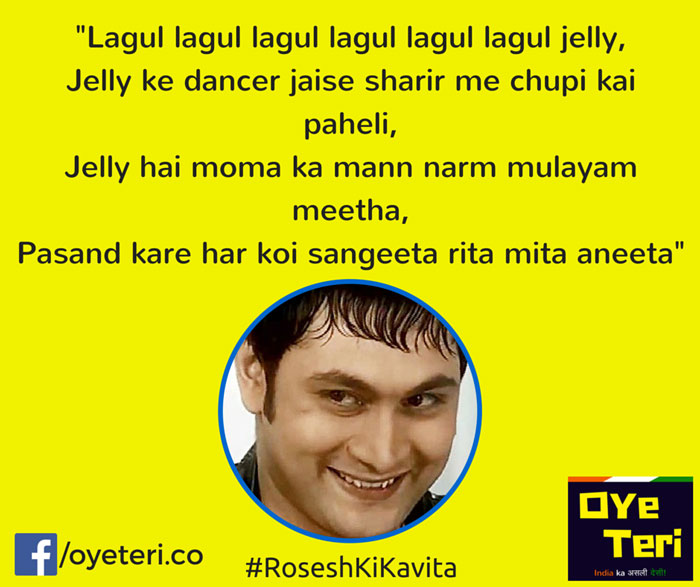 Remember the way Idravadan Sarabhai used to tease Roshesh every time he started saying a poem?!
17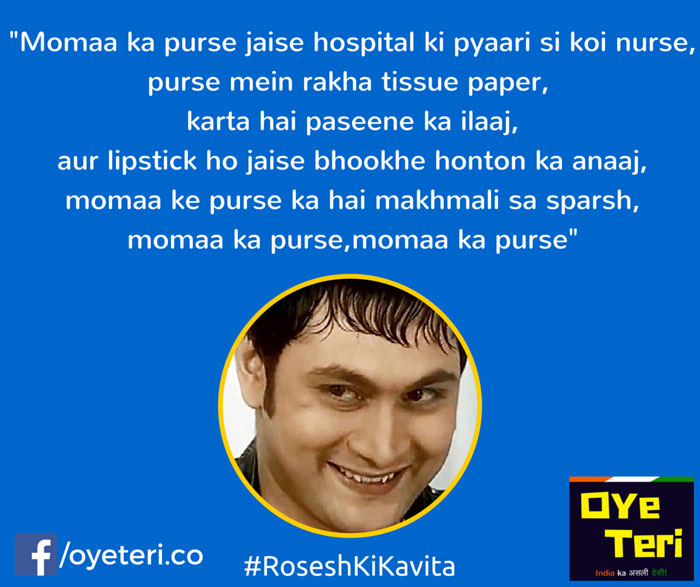 18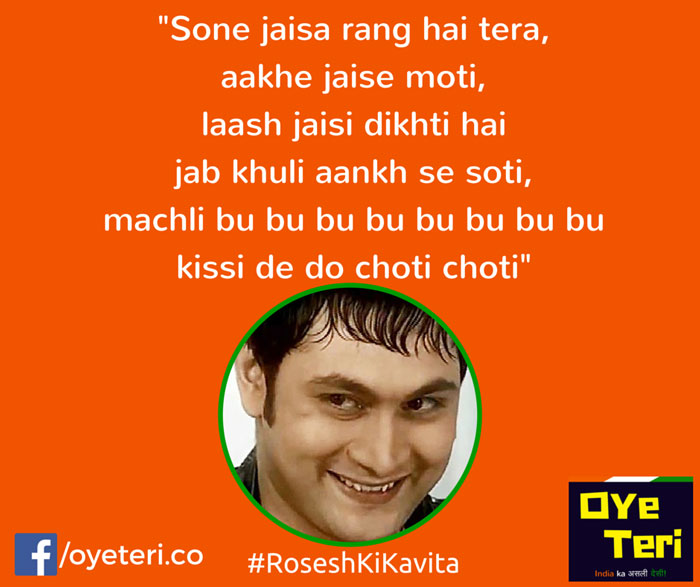 19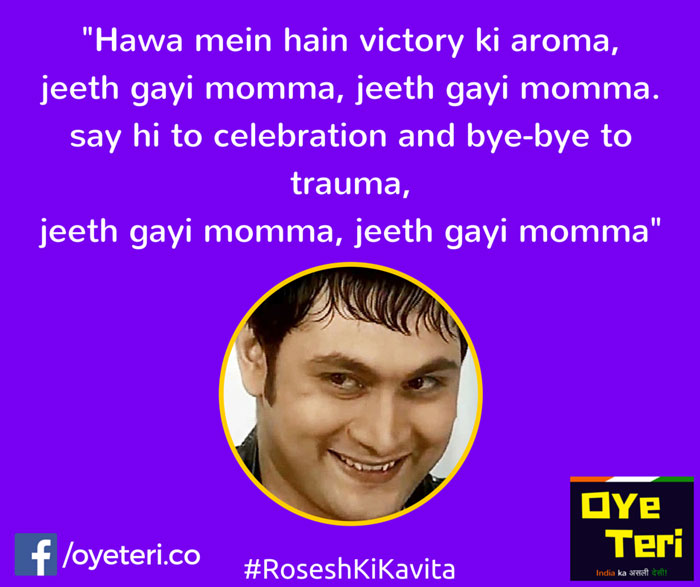 20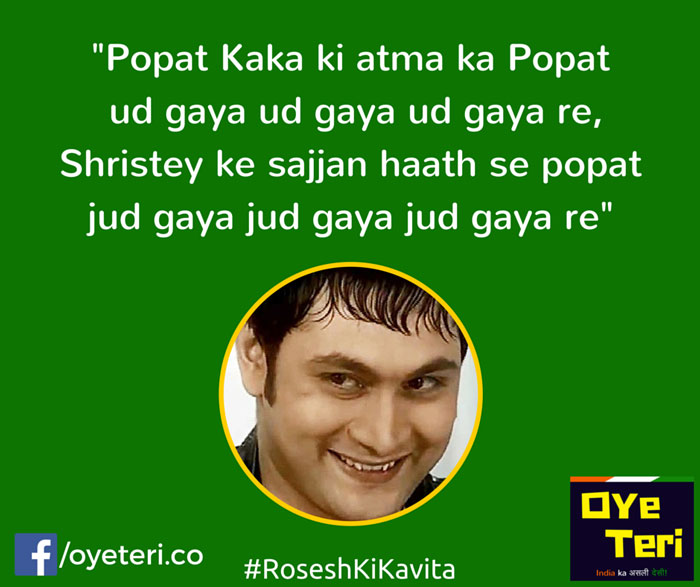 Music to the ears!
Share it away and spread the laughter.
You can check Oye Teri's Website and Facebook page too.