Bajirao Mastani Dialogues 
We saw it and we are in a trance. Bajirao Mastani is the perfect end to this eventful year. It is beautiful, enchanting and will mesmerize you beyond words. One of the most crucial roles is played by Bajirao Mastani dialogues! They are engaging, brilliant and incredibly well expressed. It is one thing to have a punch line in a film and complete something else to have dialogues that hit a note with your heart. To top Bajirao Mastani dialogues impact is the beautiful delivery by its lead actors. Ranveer doesn't play Bajirao; he becomes the man. Priyanka is surreal. This woman is here to stay and soar on greater heights. And then there is the enchanting Deepika Padukone! Beautiful, graceful, courageous and so incredible in every frame, one cannot take the eyes off her.
All credit to Prakash Kapadia for the imagination and the flair of language with which he wrote Bajirao Mastani dialogues. The film has been stagnant in its mind boggling collections. If you haven't watched the movie yet, believe us, this particular post is going to get you to watch it right away.
The beautiful images have been created by the very talented team of Fireflydaily.com. We adored the designs. The images give out dialogues from all characters rather than focusing on one only. The film has been breaking records for a while now and is a tough competitor to SRK's Dilwale.
Bajirao Mastani dialogues are of the kind that aren't only been celebrated now. They will be recalled even years after from now. In fact the film is getting a lot of repeat audience for its ravishing sets and unforgettable dialogues.
Brace yourself, for we bring you some of the most heartwarming dialogues ever!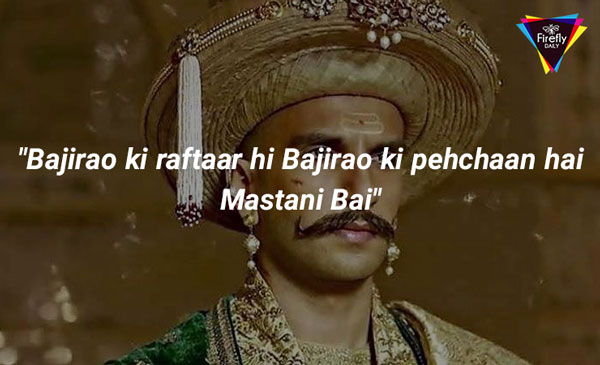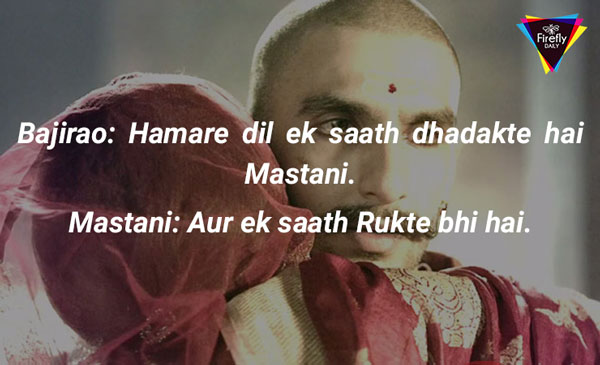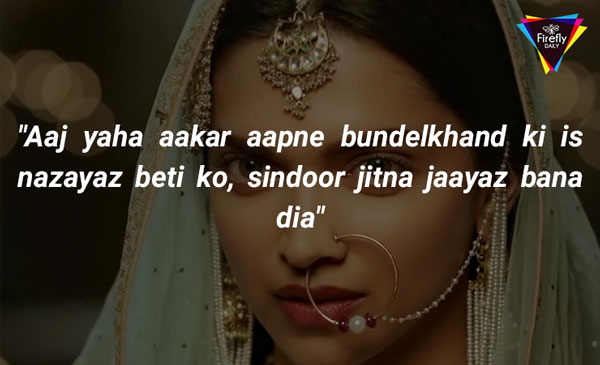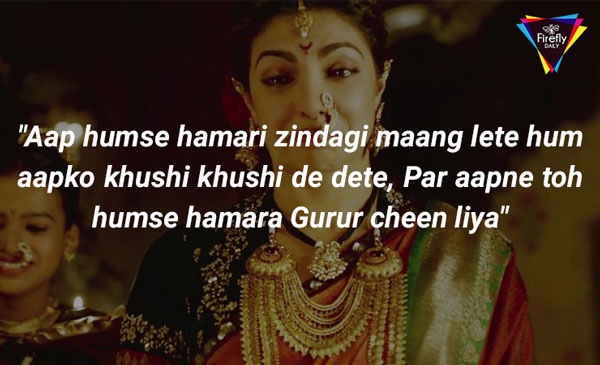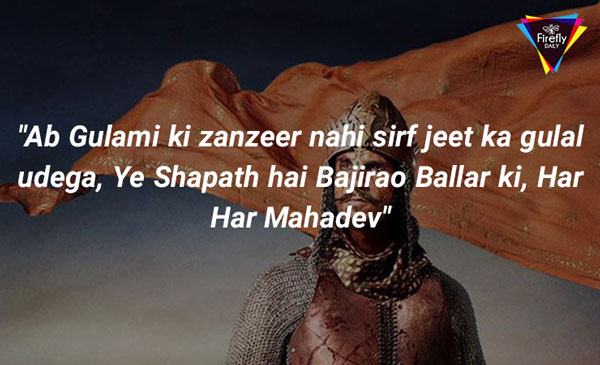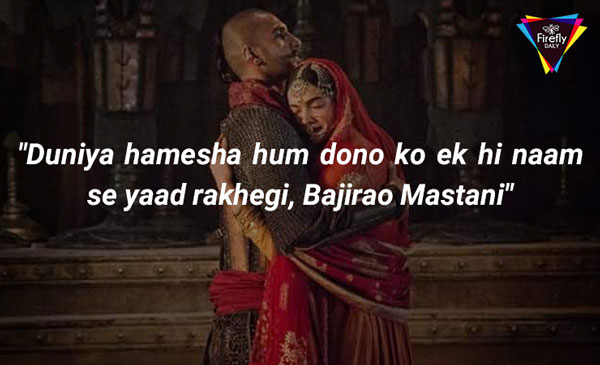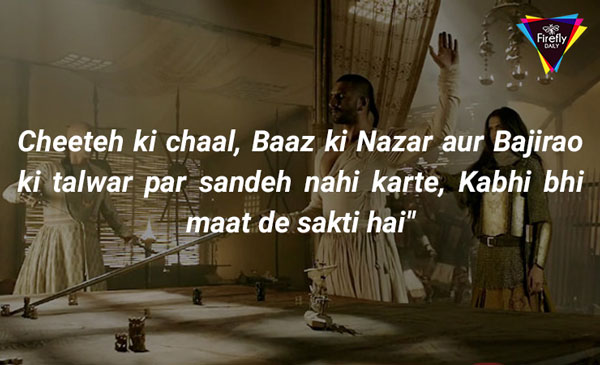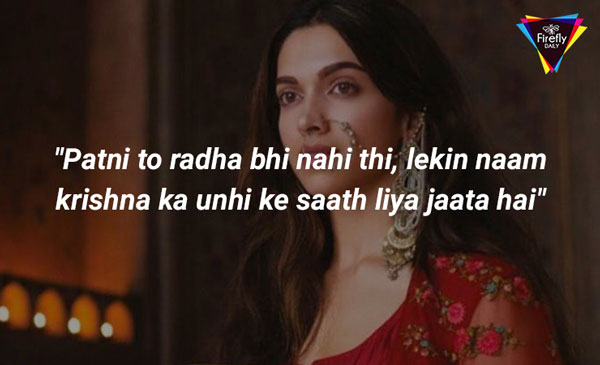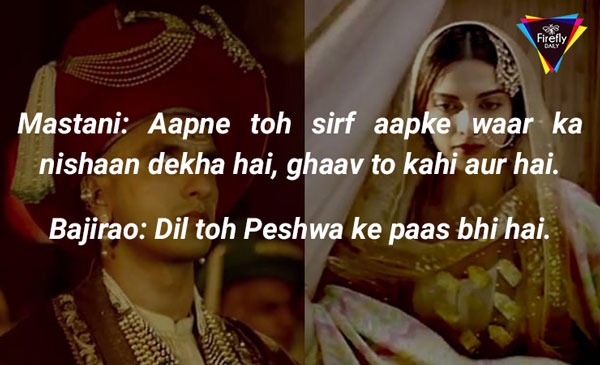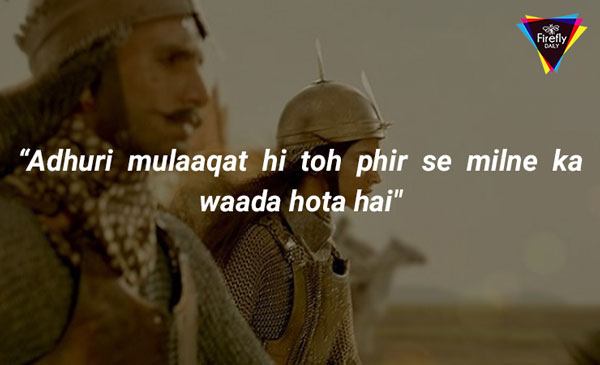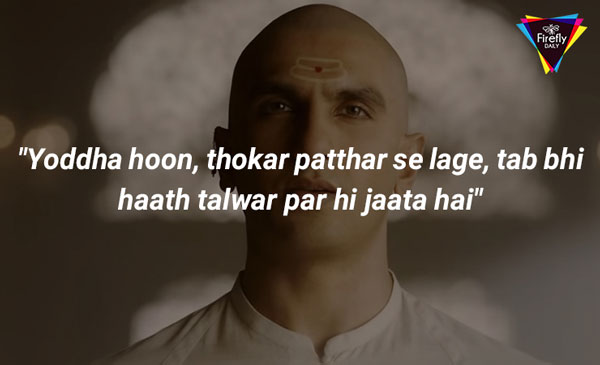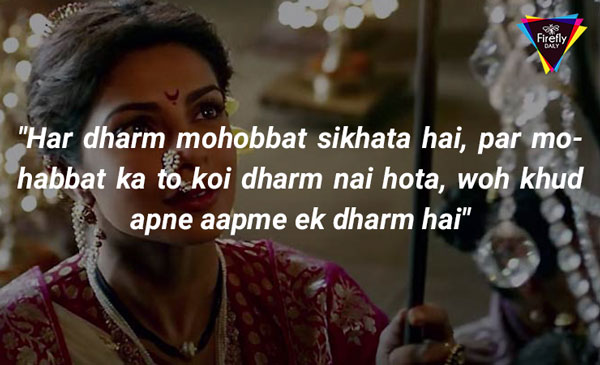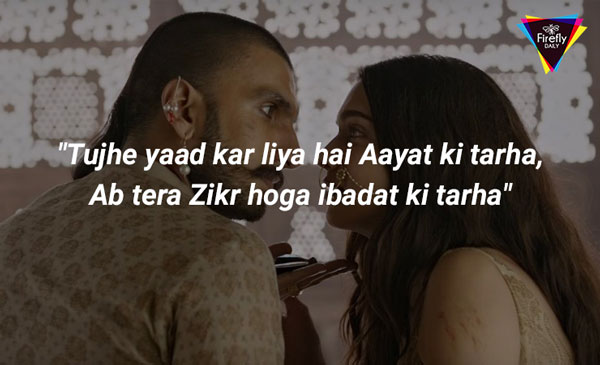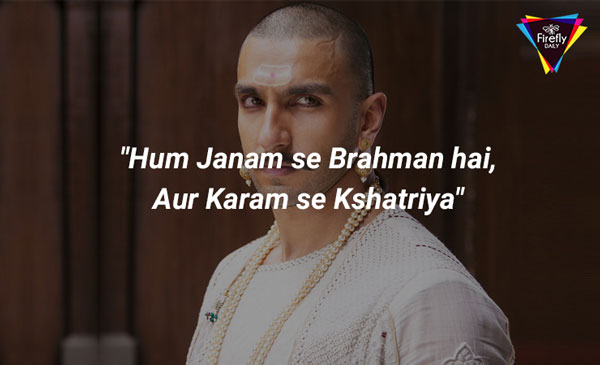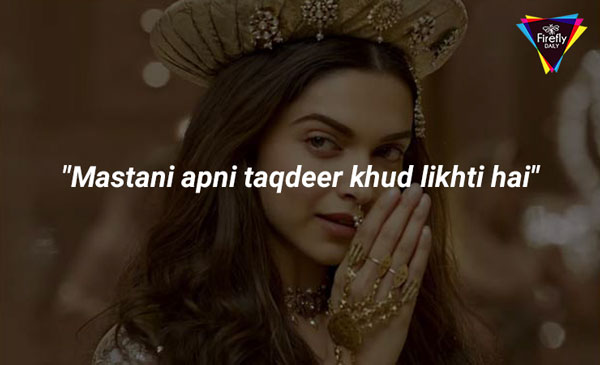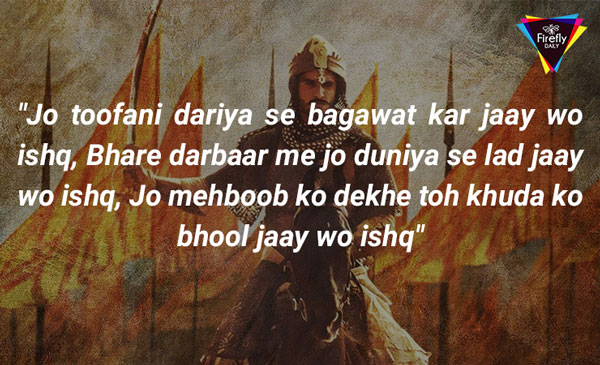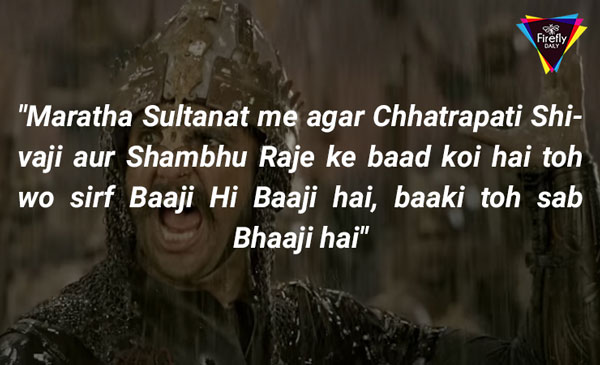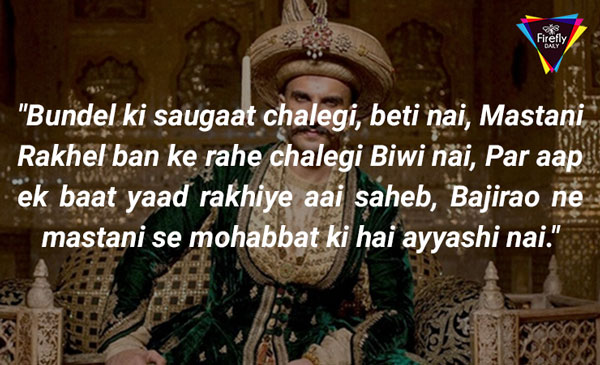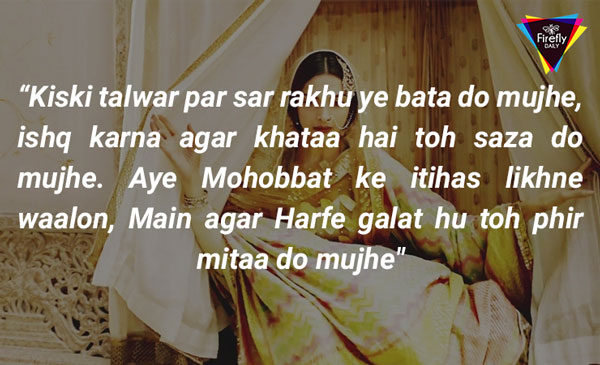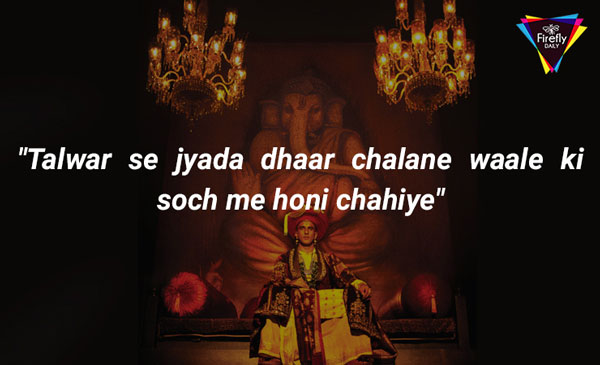 Beautiful, right? Share away!