It wasn't that long ago when cop roles were written and catered only to male actors in Indian cinema. But the past few years have seen a sudden and inspiring change in how writers perceive women in the cop universe stories. Gone are the days when our actresses agreed to play a side fiddle in a subplot to the macho cop. These Indian actresses as cops have not only challenged the cookie-cutter roles existing in the market for such stories but have presented a realistic and humane picture of how cops can be presented (thanks to OTT!) 
Here's our list of 8 actresses who slayed as cops. 
Shefali Shah (Delhi Crime)
We don't even need to elaborate much here. Shefali Shah single-handedly changed how actresses can portray their true talent and finesse if writers and casting agents saw them beyond the roles they have usually appeared in. Shah's demeanour, both as a cop and a mother to a teenager, struck a chord with viewers globally.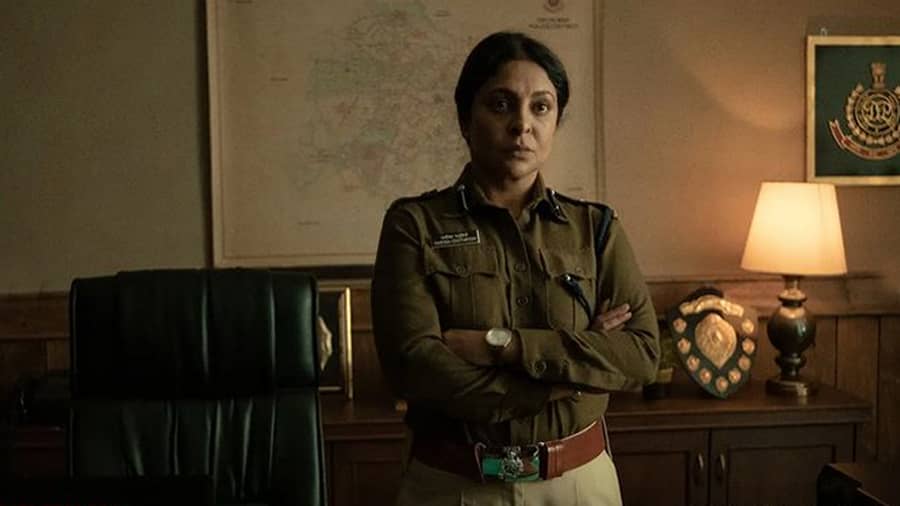 Image Source
Tabu (Dhrisyam Franchise & Kuttey)
Cold, calculative and grey, Tabu redefined how actresses as cops need not be the picture of grace and morality. They can be manipulative and selfish. After all, why should boys have all the fun?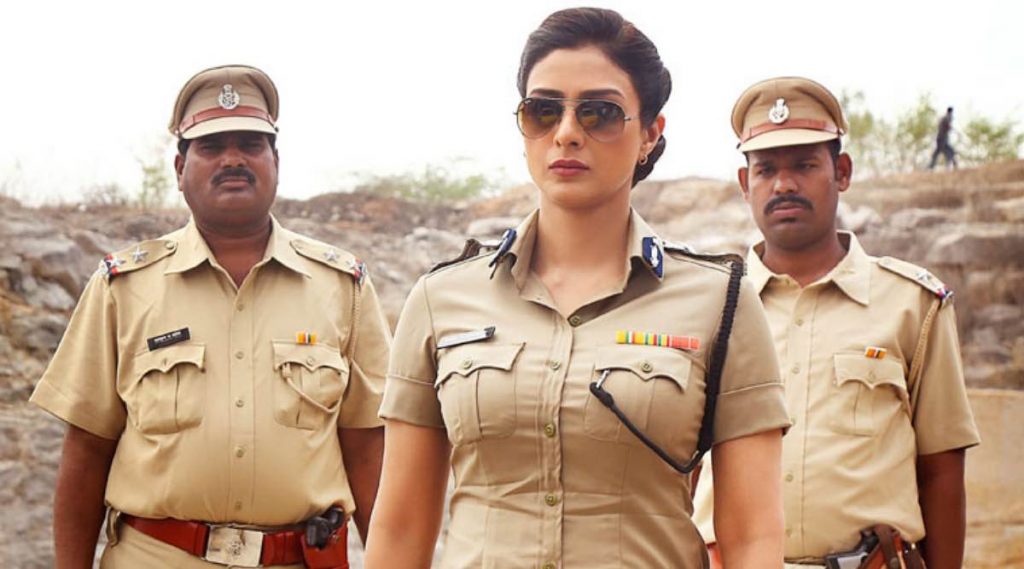 Image Source
Rani Mukerji (Mardaani Franchise)
No six-pack abs or a swag slow motion to introduce a formidable cop; just pure intelligence, grit and courage. Mukergi in Mardaani embodied these qualities and how! She proved that women can lead and destroy an intimidating evil force all by themselves.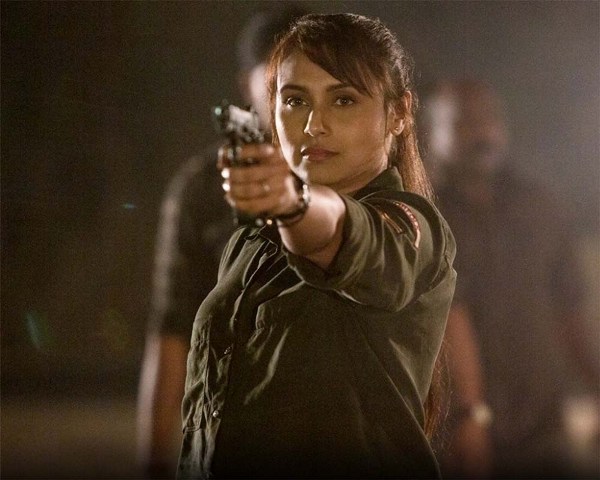 Image Source
Neha Dhupia (A Thursday)
Pregnancy is NOT a handicap! Dhupia in A Thursday showed women can deliver in all fields without compromising anywhere. Interestingly, Dhupia, who was pregnant during the shoot of the film, lived that message on and off the screen.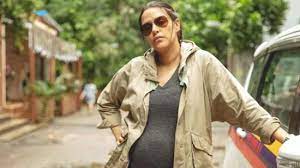 Image Source
Sushmita Sen (Samay)
An engaging thriller that didn't get its due. The story centres around a single mother and a cop who is trying to crack the case of a serial killer as time runs out. Engaging and enthralling with some stellar performances, this is a great watch. You will know that Sen always had in her, long before Aarya. 
                                 Image Source
Preity Zinta (Sangharsh)
Yes, Ashutosh Rana's performance still leaves chills down our spine, but what we have barely discussed is Zinta's performance. Much is written about how young she was, both in real life as well as the character she portrayed on screen, but somewhere between Rana's formidable and Akshay Kumar's inspired performance, Zinta's rendition of a courageous young cop, haunted by her childhood traumas didn't get it's due. Watch it for her!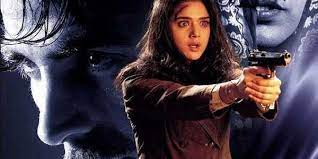 Image Source
Sanya Malhotra (Kathal)
Malhotra's proved her worth since she debuted in Dangal. With Kathal, she brings her usual charm and spills her prowess into a role that demands more than just acting from her. From fighting casual sexism, casteism and male colleagues who don't know their boundaries, Malhotra, as a small-town cop, nails the project effortlessly.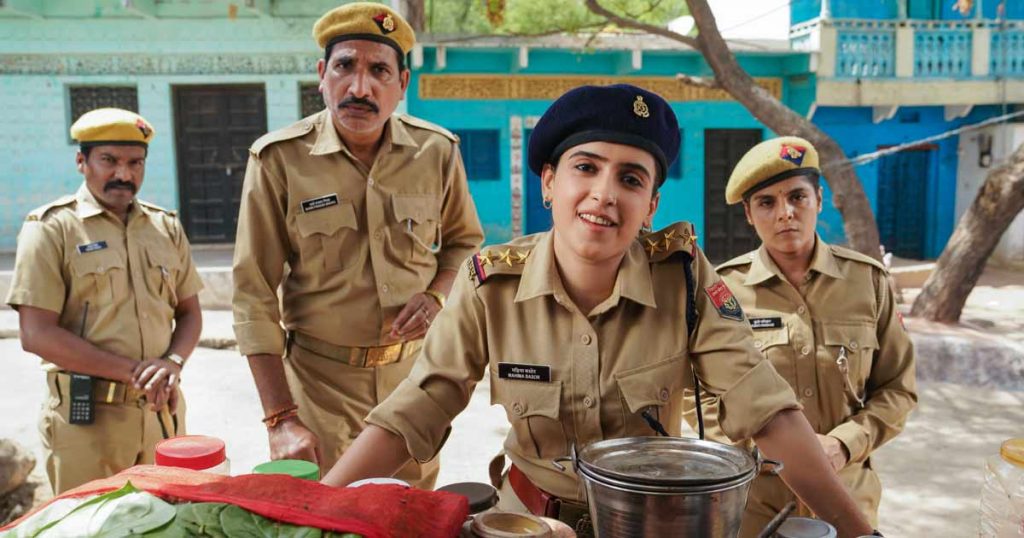 Image Source
Sonakshi Sinha (Dahaad)
This roar from Sinha was long overdue. She has played second fiddle to her male counterparts in cop films, but her talent and promise as an actor got lost in the process. It was heartbreaking to watch how her skills were being wasted, especially after what we have seen her do in Lootera and Kalank. With Dahaad she comes full circle, fighting casteism, sexism and power dynamics while leading with force. 
                                  Image Source
These actresses as cops have changed the game not only for their careers but also for other actresses who may consider such roles.
P.S: We cannot wait to watch Deepika Padukone as Lady Singham and Shilpa Shetty in Indian Police Force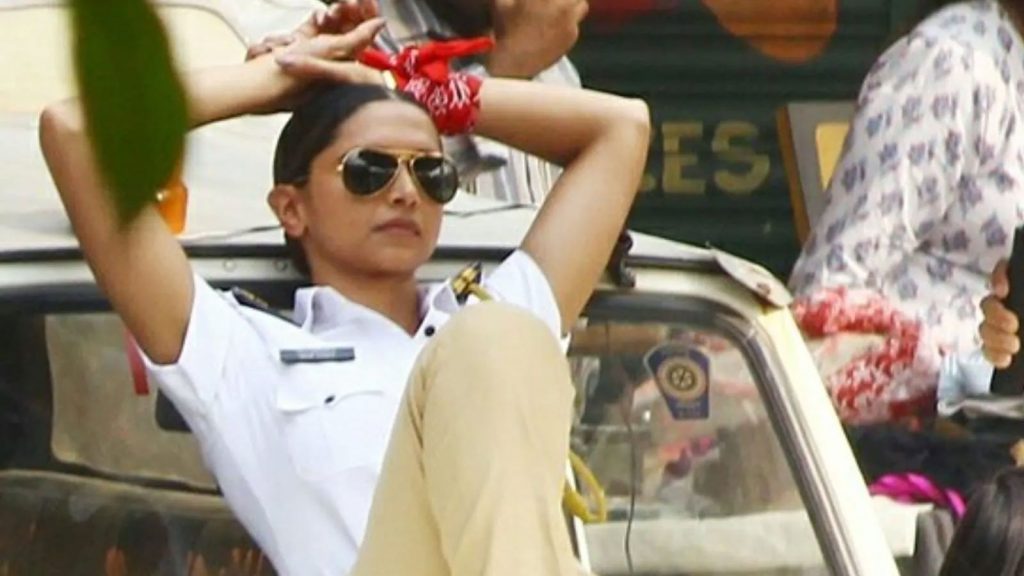 Image Source