Priyanka Chopra Looks Like A Dream At The Oscars
This girl is making India proud by the minute. Her international projects are the talk of the industry and if that wasn't enough, Priyanka Chopra is also one of the presenters at the Oscars that's airing live now.
Priyanka Chopra looks like an absolute goddess in that beautiful dress. So poised and absolutely stunning this girl is. It is also such a proud moment for all of us back home to watch her at the Oscars and do us proud. Her stunning look was a big thumbs up at the red carpet.
Priyanka Chopra was asked how she poses on the red carpet and her tutorial on the 'S' pose was absolutely adorable. This girl is enthralling Hollywood with Quantico and everyone's falling in love with her.
Priyanka Chopra also talked about Baywatch that has been attracting the attention of the world since the time it was announced. Priyanka is set to play a negative role in the film and we couldn't be more excited. After all, she rocked in Aitraz and Baywatch will be notches higher.
Here are her pictures from the red carpet at the Oscars.
Pretty Woman!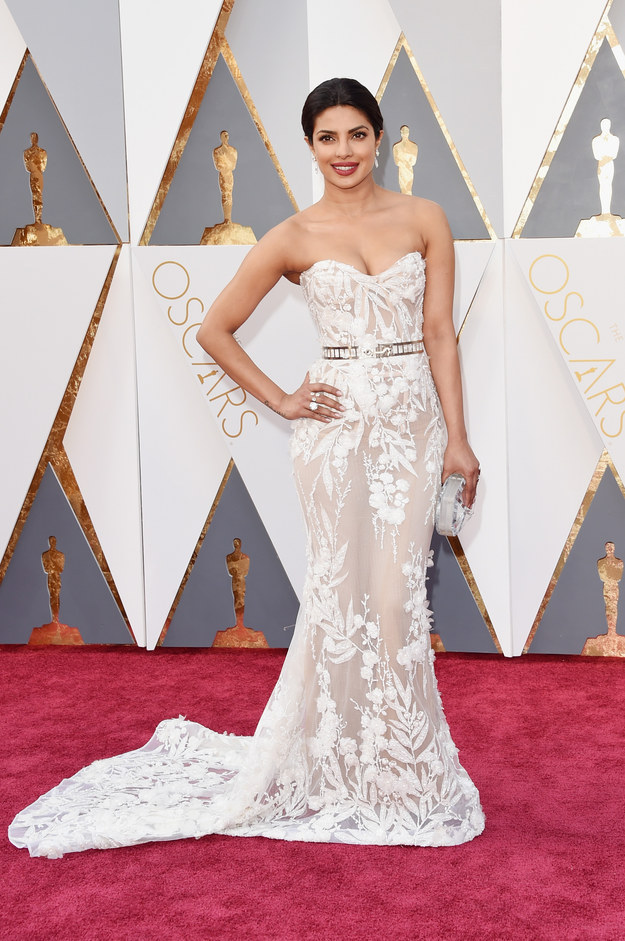 She wore a Zuhair Murad creation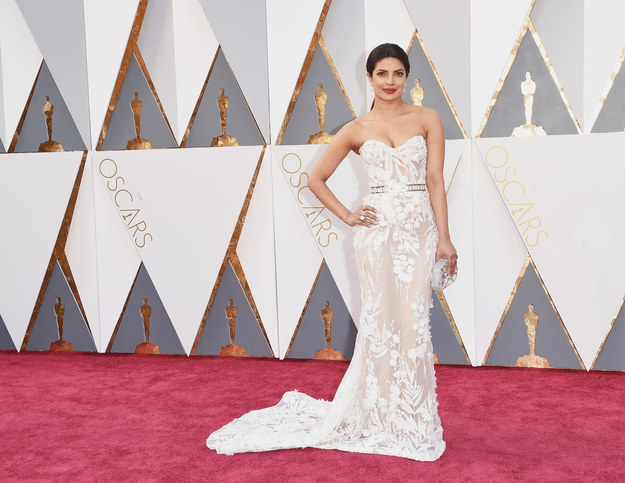 The 'S' Pose!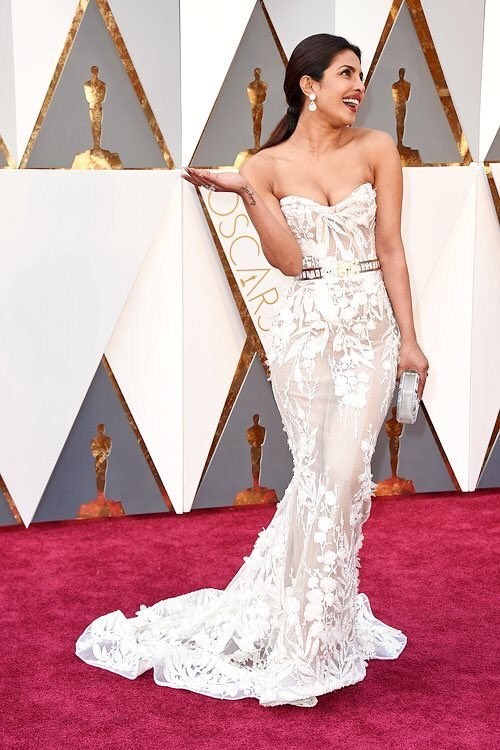 Cannot take our eyes off her!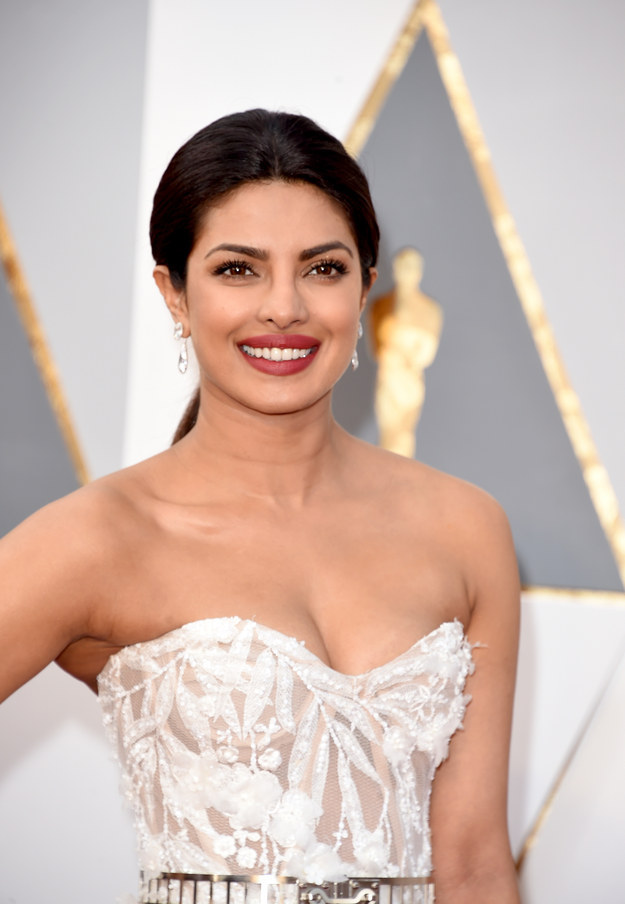 You go girl!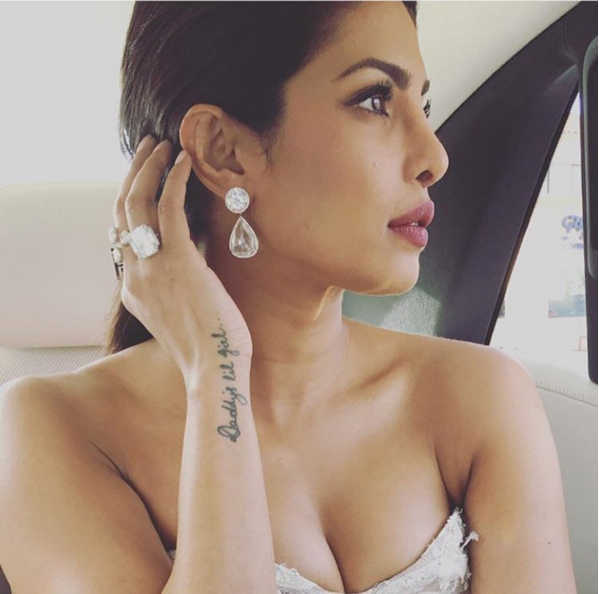 All images sourced from Getty Images