Alia Bhatt And Sidharth Malhotra Vogue India Photos
I am practically fanning myself as I write this article. Alia Bhatt and Sidharth Malhotra Vogue India photos are the "it" material over the internet today. We must tell you that these are all the behind-the-scenes pictures. This practically means that they weren't "prepared" for any of these pictures. And yet these look insanely perfect. The latest Vogue India cover shoot with Alia Bhatt and Sidharth Malhotra was done of the exotic location of Maldives. We don't know what looks prettier; the location, these two smoking celebs or just about everything we lay our eyes on!
Alia Bhatt and Sidharth Malhotra Vogue India photos not only depict the ultimate epitome of their chemistry, but also the fact that they could possibly be dating. I mean look at them! There's something consistently happening between them and their eyes give them away. Vogue India seems to be on a mission to give us unachievable #RelationshipGoals. First, they did a cover with Ranveer Singh and Deepika Padukone and showed us everything we aren't and now these two! It is getting hotter by the minute and depressing by the hour for all of us, Vogue! Stop it now!
We are tripping over Alia's costumes and Sidharth's hot body in this one! With Kapoor & Sons trending on social media platforms this seems like the perfect time to do a cover shoot for Vogue India, isn't it? Most of us already lost our mind fter watching Alia and Sidharth groove on "Kar Gayi Chull" from Kapoor & Sons. Now this Vogue India cover shoot has forced us to take cool water showers to wash off all that heat smoking us up. No more senseless rambling! Watch! Watch! Watch! Watch!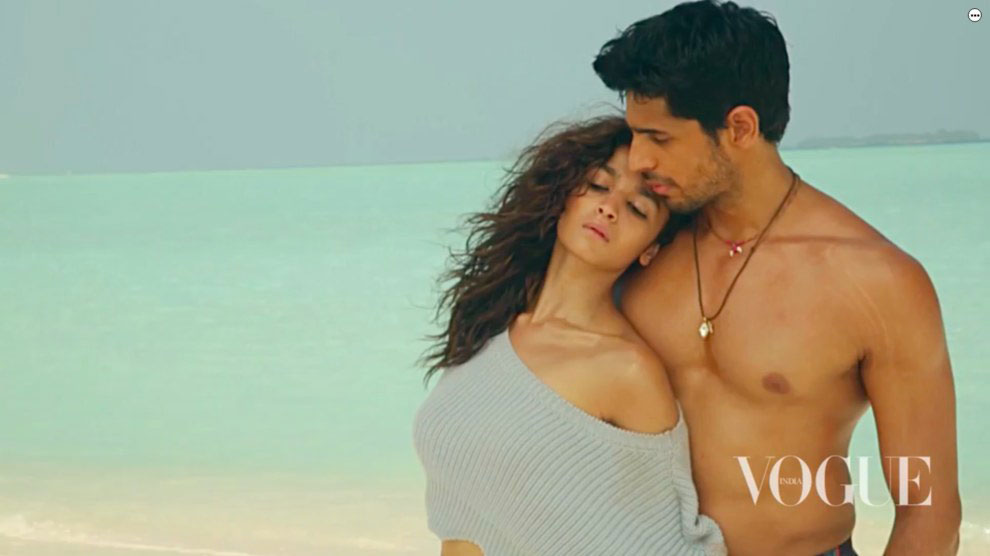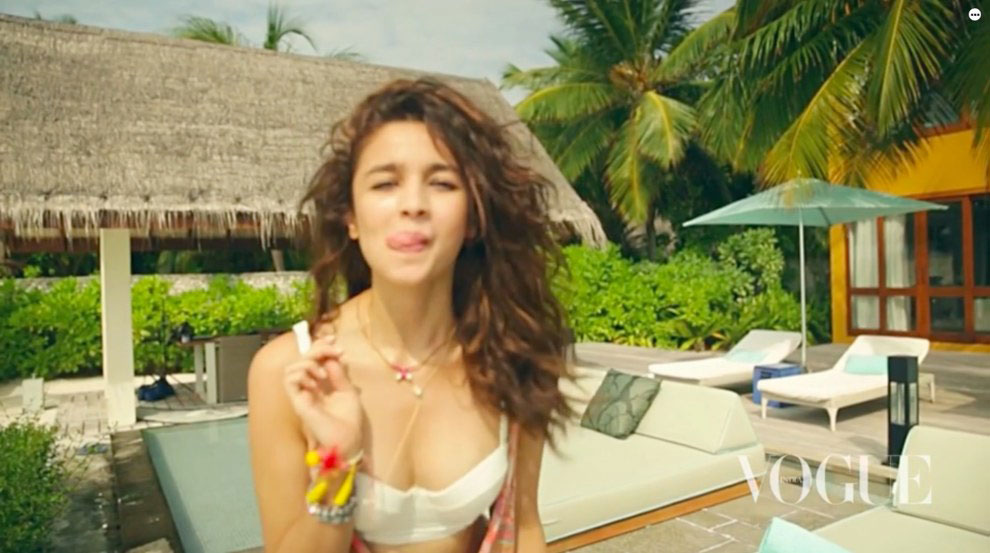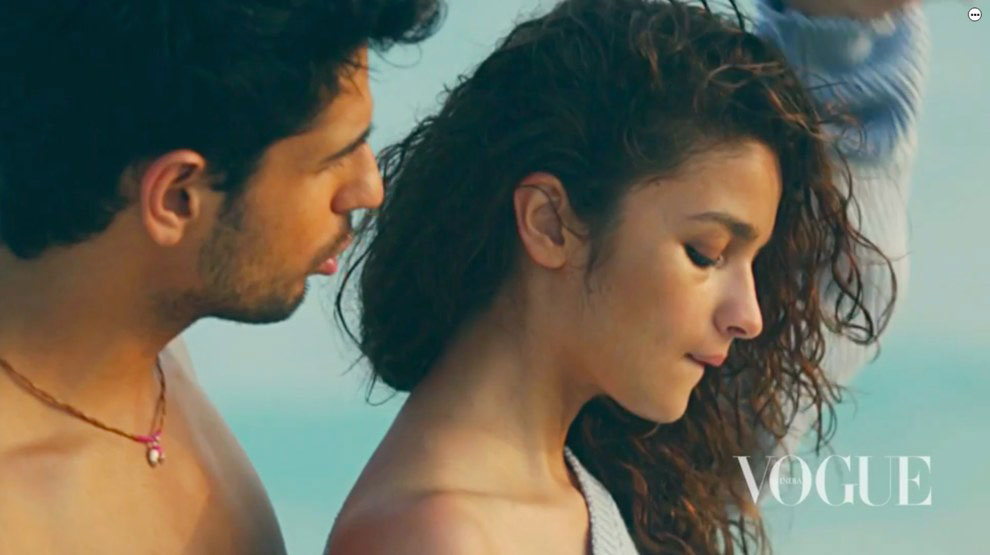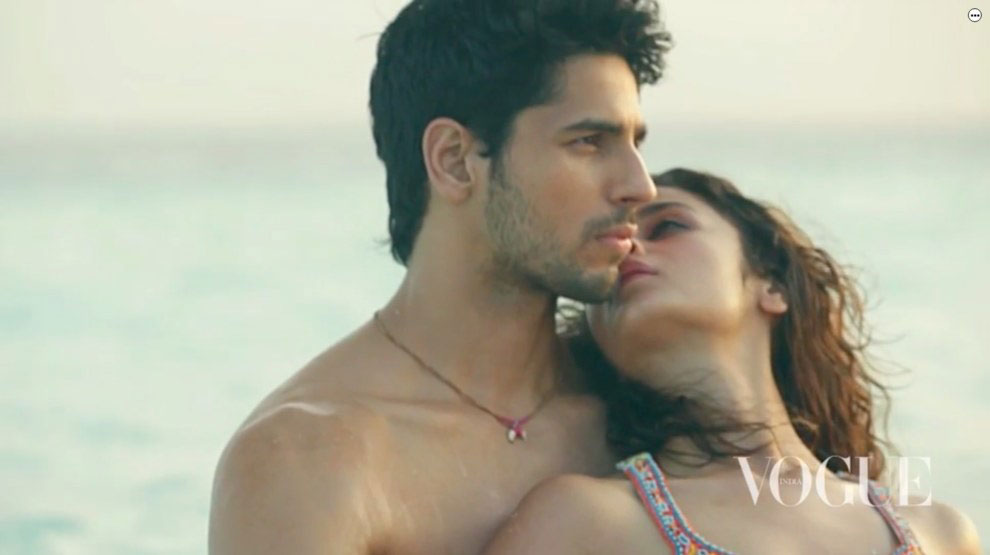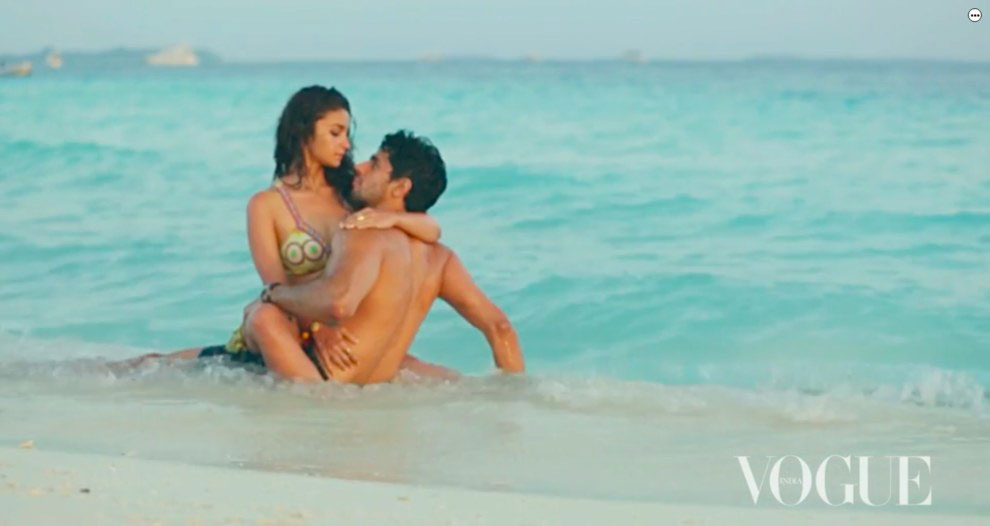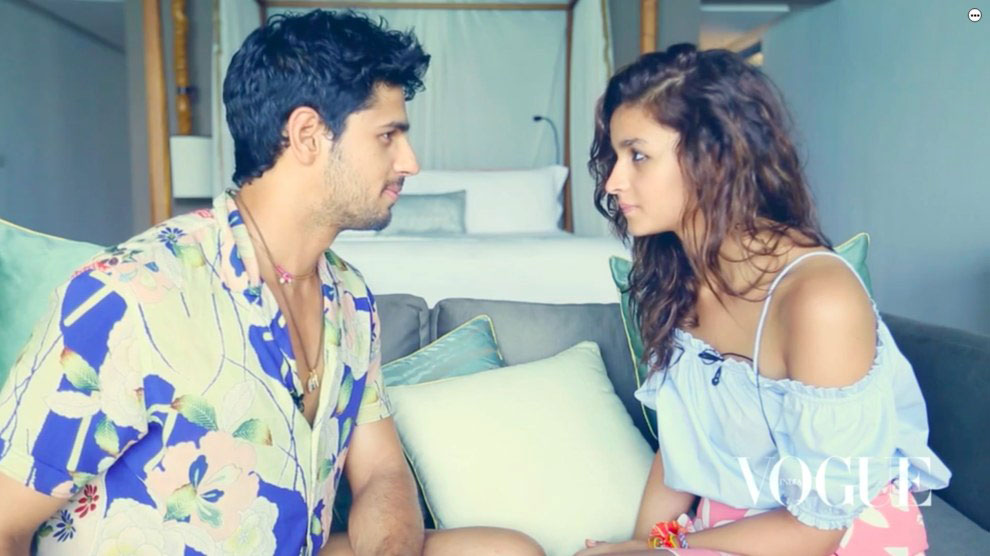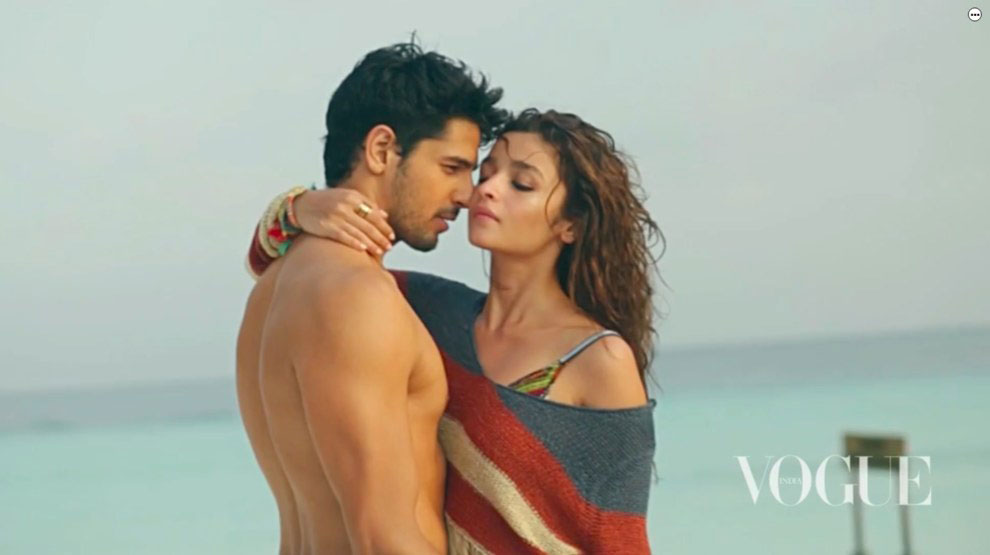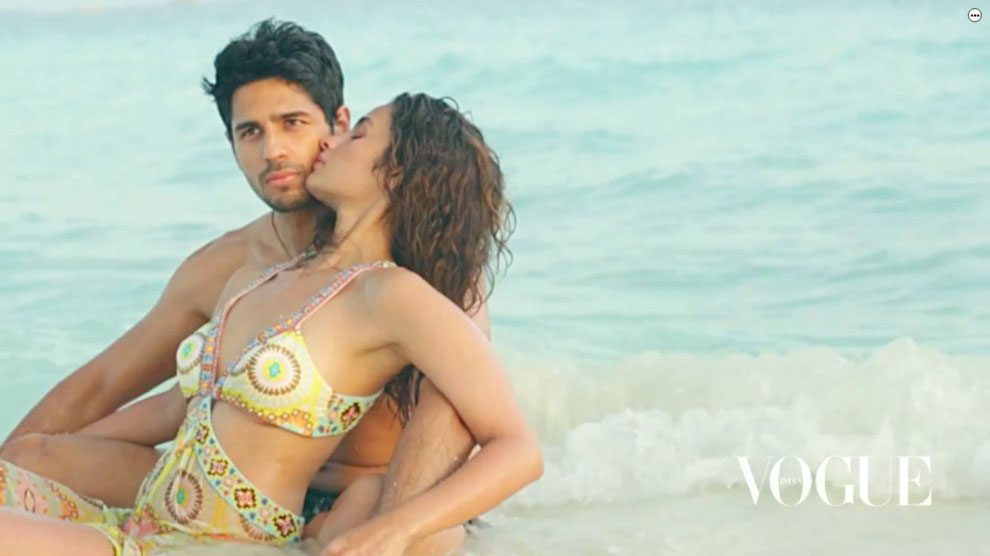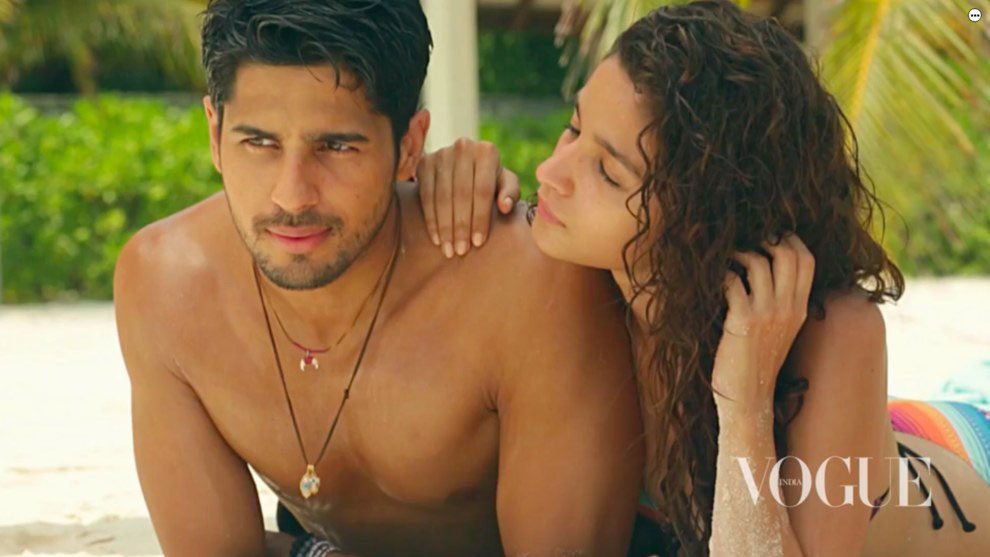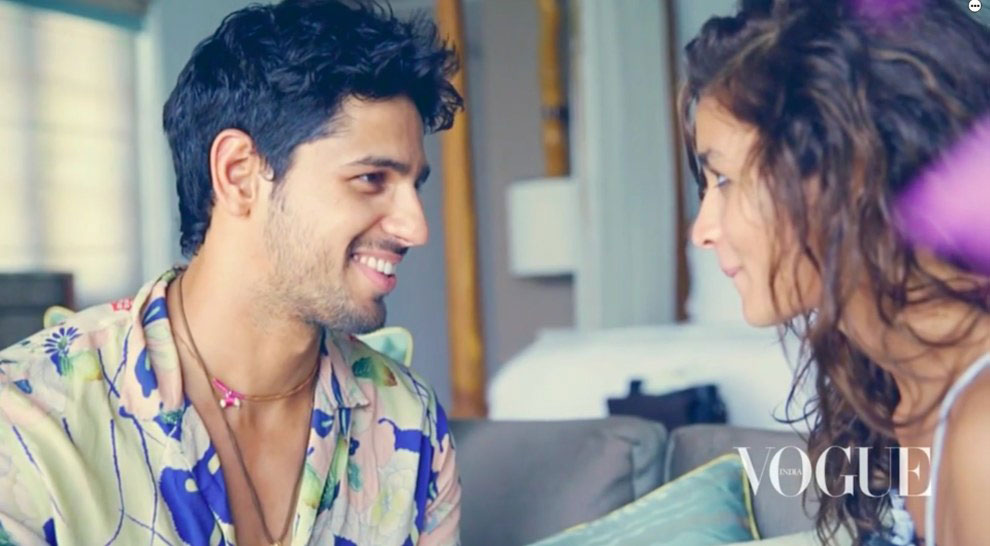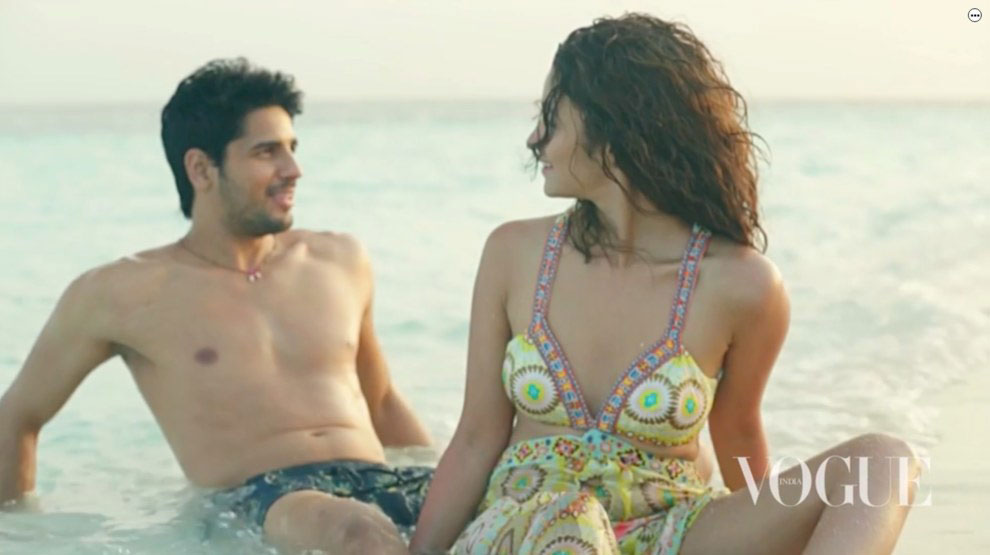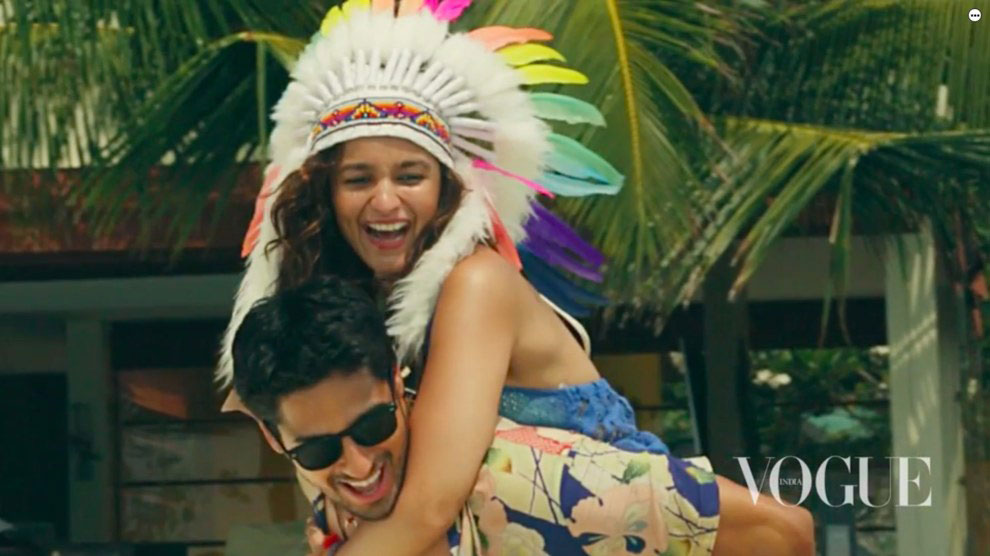 If this didn't satiate you, watch the full video here.
All images sourced from Vogue India