Drinking Habits Of Zodiacs
Whether we openly admit or not, all of us are into zodiacs and what the stars say about us. If we see a section in the newspaper that talks about our future, we will have the tendency to give it a read even if we aren't believers of it. Most of us want to know how their day would be and several who want to discover what the future holds for them in therms of wealth, health and love. Love is one area that always attracts a large number of audience. But what if we were to tell you drinking habits of zodiacs? We know that it isn't an area that has been explored for real. You won't find this in any newspaper or from anyone who predicts the future "professionally".  Sounds fun and interesting, right? Have you ever wondered if there is a pattern for drinking habits of zodiacs that not only analysis what kind of alcohol do you like having but also what do you do after that based on your zodiac sign? This could be your ticket to knowing what actually happens before and after you pass out after too much booze! If you are somebody who loves drinking occasionally, this is one fun thing that you can read about yourself and your friends. We don't guarantee how true this must be, but it's always fun to read this, isn't it? This amaze balls idea was conceptualized and designed into posters by Fireflydaily.com. Kudos! Have a look!
Aries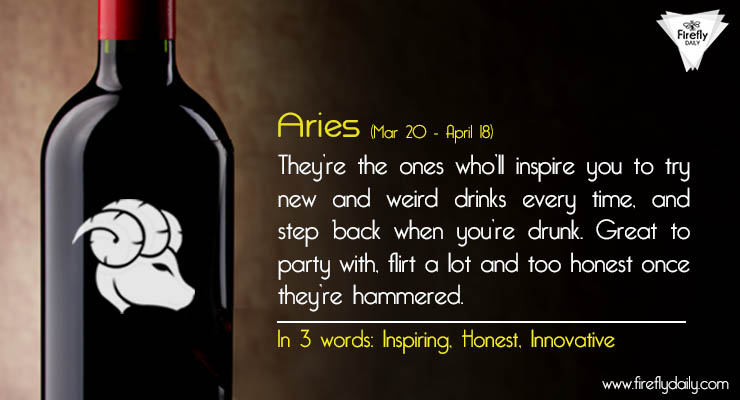 Taurus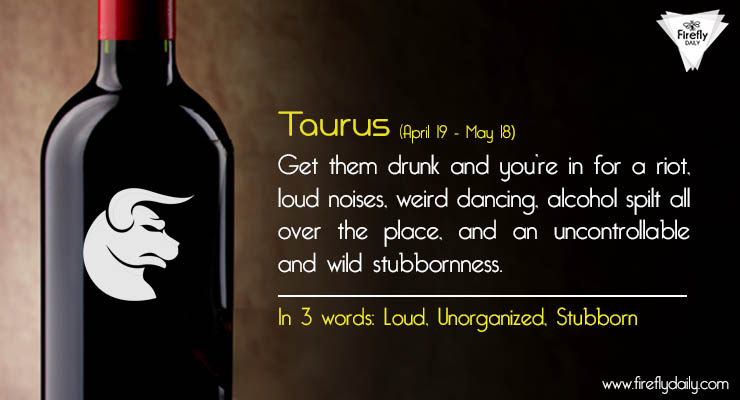 Gemini
Cancer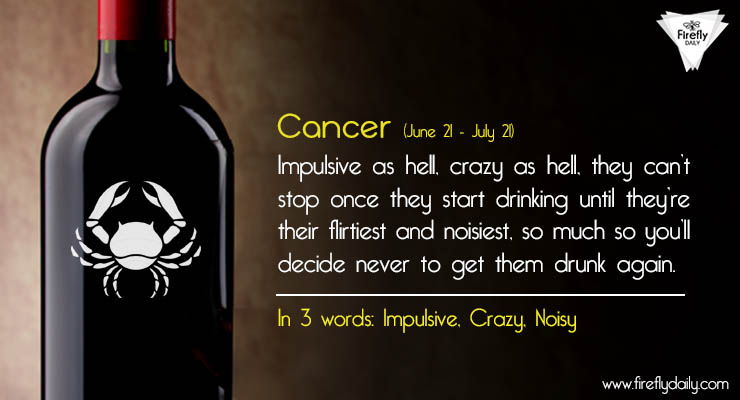 Leo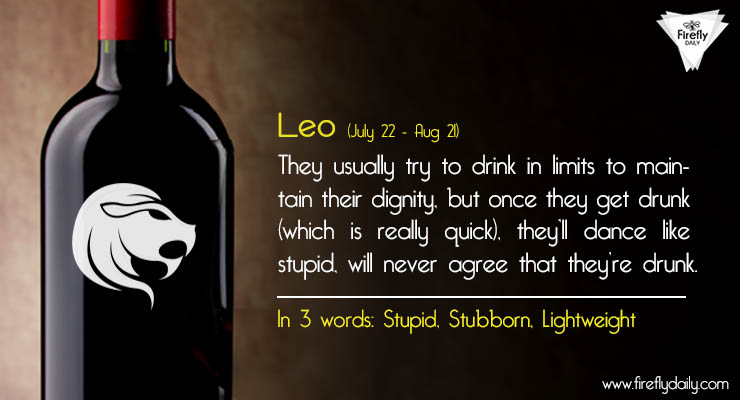 Virgo
Libra
Scorpio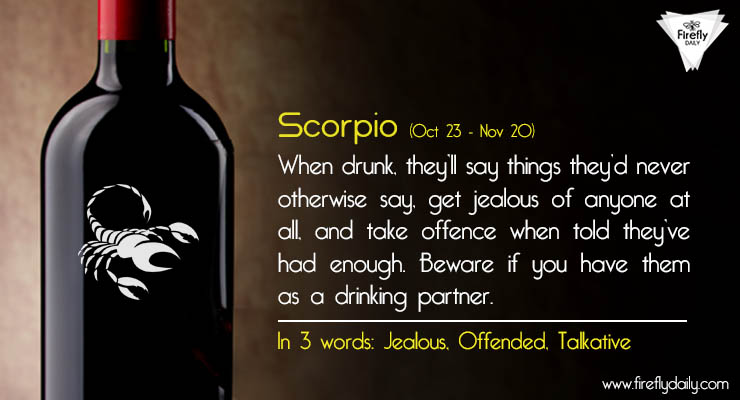 Sagittarius
Capricorn
Aquarius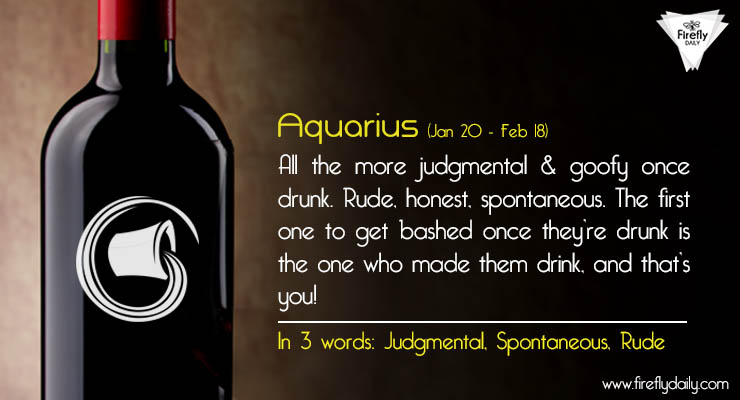 Pisces
So how drunk are you? This is a refreshing angle to the everyday boring "how your day will turn out to be" kind of situations.
Tag your friends and help them find out about their hilarious and oh-so-true drinking habits 😉
Read, Laugh, Share!
You may also like
Every Indian Middle Class Family Will Understand