Happy Birthday Ranveer Singh
There is hardly anyone who is not smitten by him. If there is someone, it's because they don't know him yet. It's hard to not love him. In a short span of seven years, Ranveer Singh has won over our hearts faster than Usain Bolt. And today, our favourite star celebrates his 30th birthday. Obviously the internet has gone bonkers and gaga over giving out the best wishes for this guy. Happy Birthday Ranveer Singh is ruling twitter today as the dynamic actor celebrates his 30th birthday today. Over these years Ranveer Singh has gained tremendous love and popularity among fans. It's not only his awesome performances on screen; it's also his amazing Energy that has got all of us fixating on this oh-so-handsome-guy! Just like everyone else, we too have joined the bandwagon of wishing this charming guy. We thought what is it that he'd love the most? What else can it be than wonderful messages from his die heard fans? On the occasion of his 30th birthday we asked his fans to write him messages wishing him on his special day and here's what they had to say to the "Baba" of the industry.
Obviously we are no match to what Deepika and Arjun might gift him on his special day, but we have tried! As a return gift we just want more awesome films from Ranveer. We are already excited about Bajirao Mastani! And Dil Dhadakne Do more than made up for all those flops in between. Here's hoping that this turns out to be the best year of your life, Ranveer. Keep Rocking! We love you!
Bhavika Sagar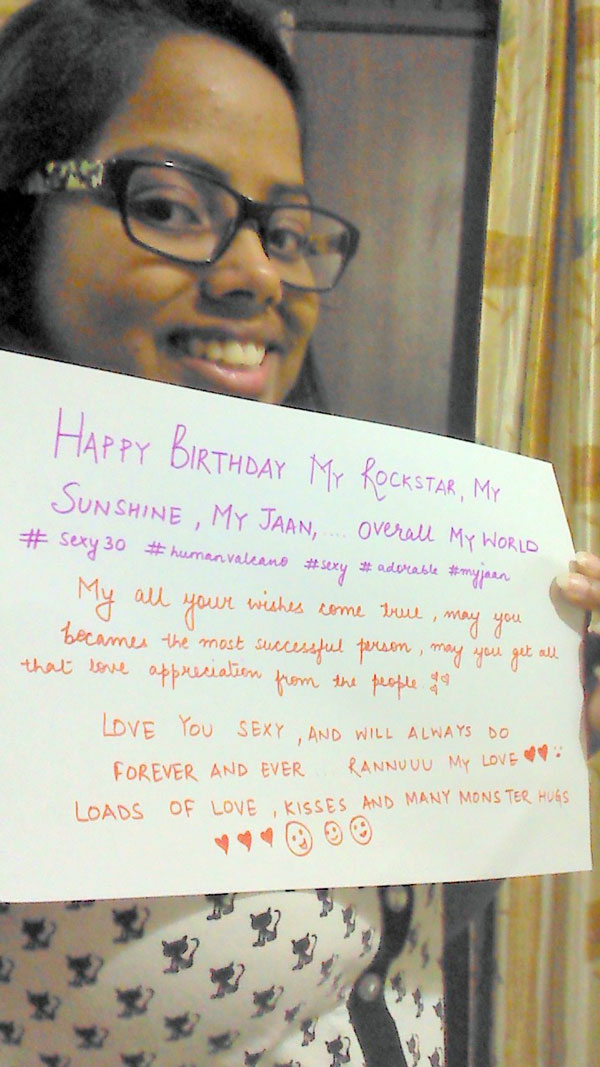 Karan Pandya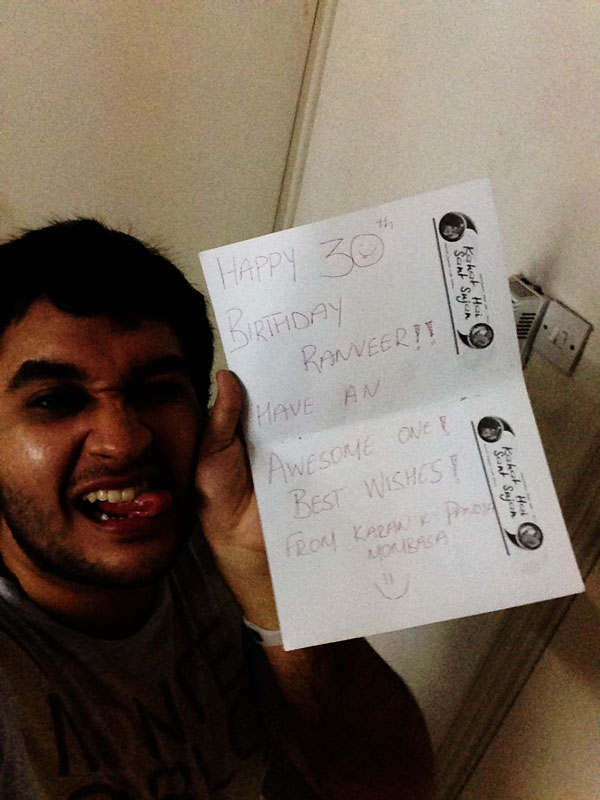 Meghna Snehtika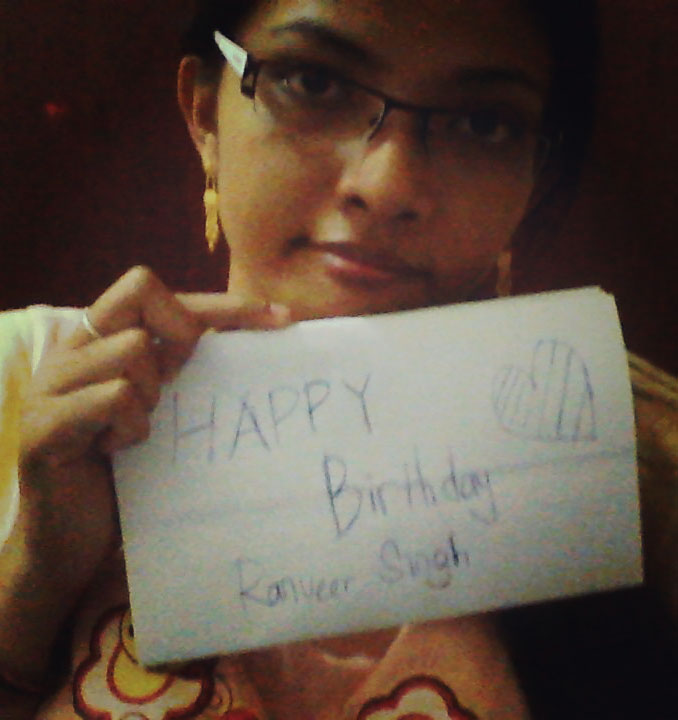 Stacy Christian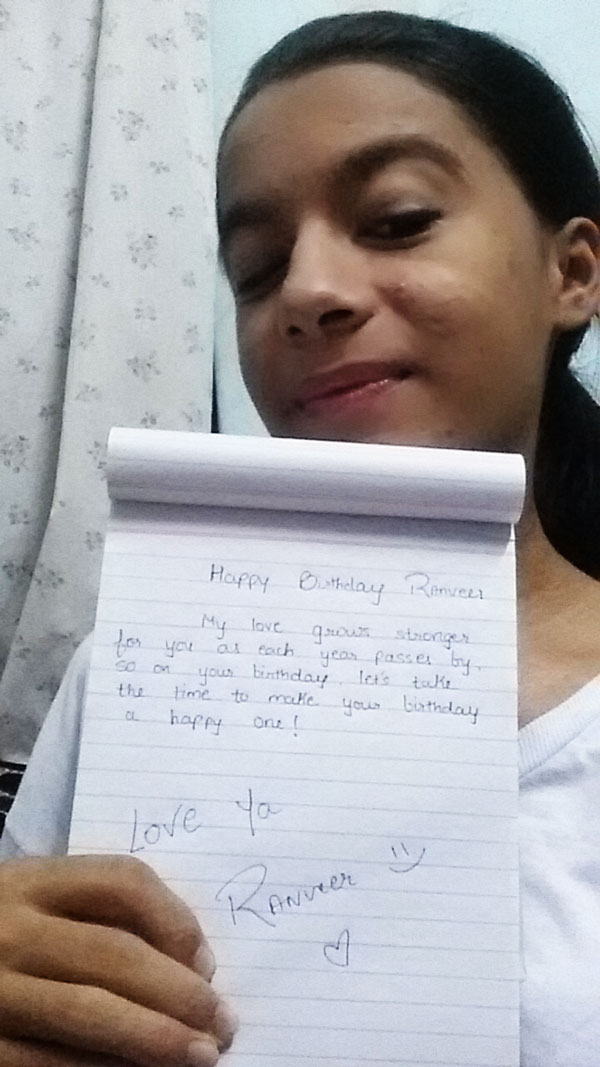 Kanika Gupta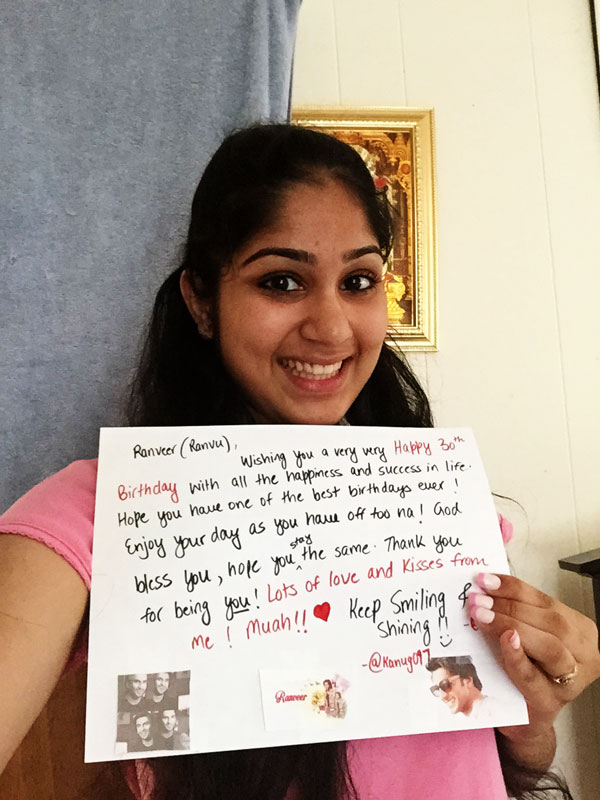 Sumeet Singh Siwach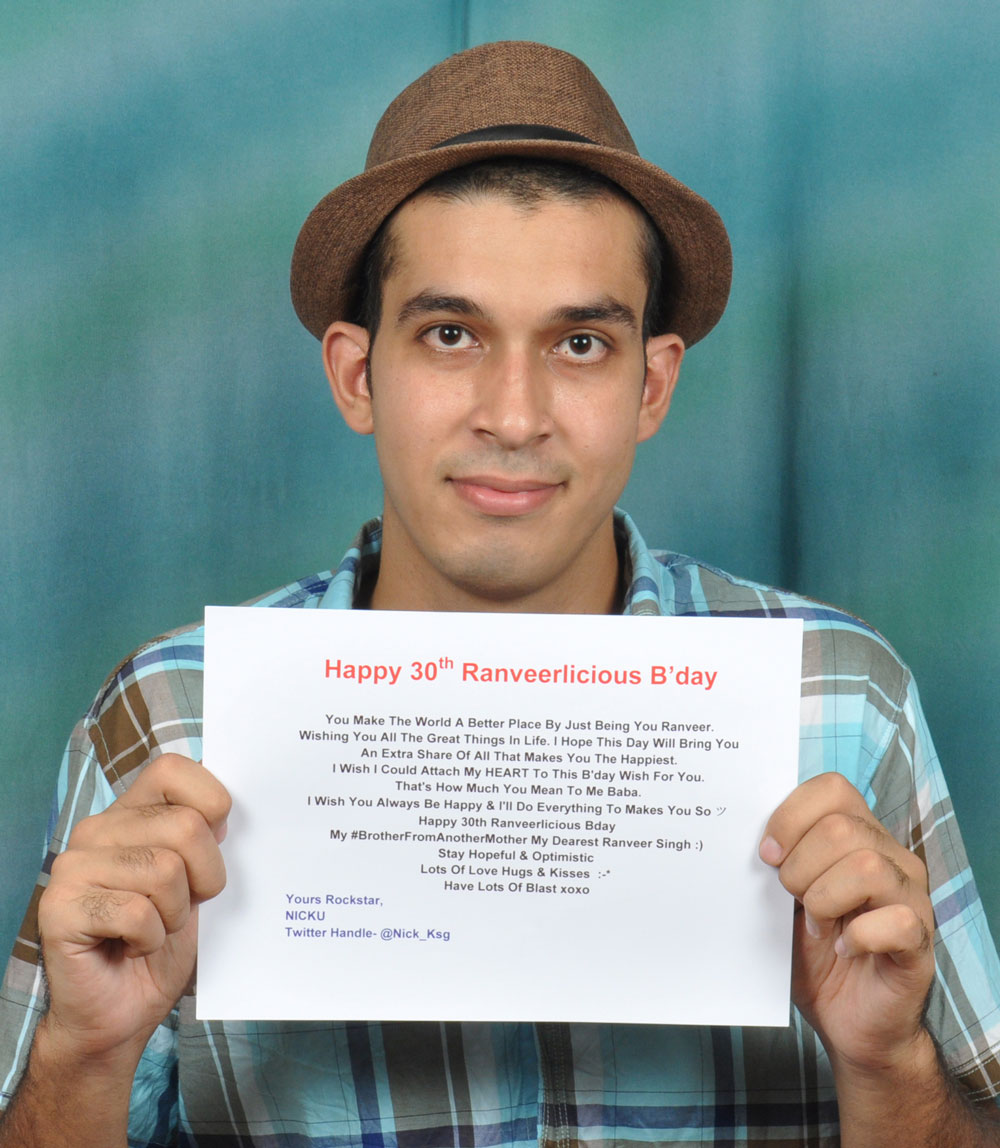 Mallika Jatwani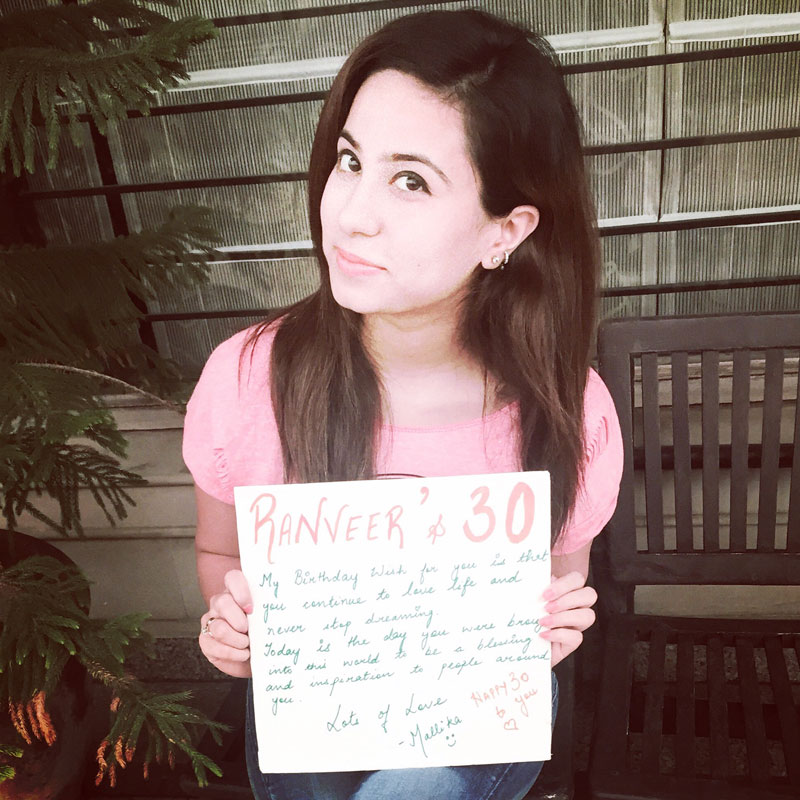 Zahra Sulemane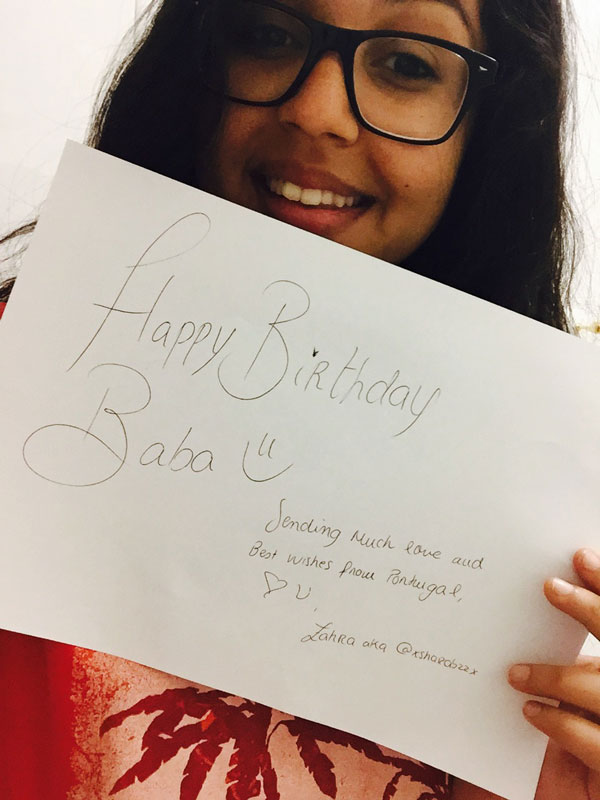 Adeela Kiran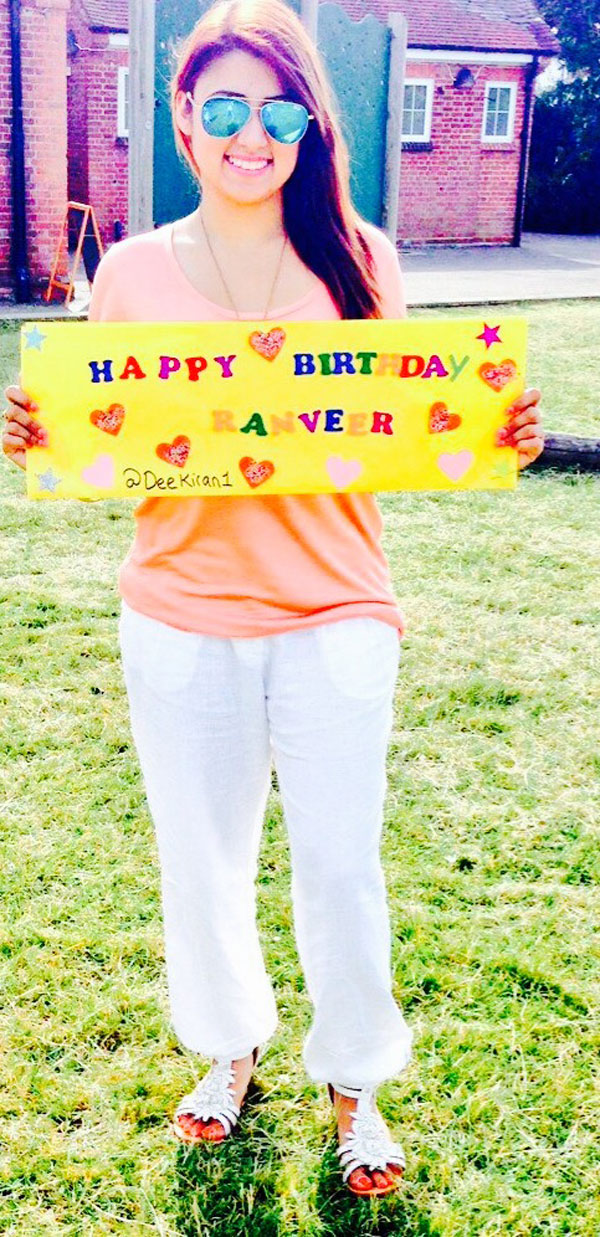 Happy Birthday Ranveer Singh, we love you!