Microsoft Excel Illustrations (Not Kidding!)
When was the last time you opened an excel sheet? Allow us to make a guess! This has to be for something related to work or for enlisting items that you had to pick up from the grocery (among other things). What's the general feeling when we look at an excel sheet? If you were to ask someone like me, there is NO FEELING! I mean it is an excel sheet at the end of the day! It just gives you the information and you are sorted. What more can one really expect an excel sheet to do?!
Enter Boris Andre Gomes! This guy managed to change the way we are going to look at excel sheets forever! And it isn't just about what kind of creativity and interpretation he has brought to the old, boring excel sheets, it is a lot more about what it does to us. Like they say, "If art doesn't inspire creativity, it is worthless."
(Doesn't this look like Jon Snow with a dragon? :P)
Watch the making
http://https://www.youtube.com/watch?v=IZmOlCAgguo&feature=youtu.be
The brilliant illustrations out here practically inspire you to get on your laptops/computers and try out a couple of them. We got in touch with Boris to find out the inspiration behind such an unusual, wacky idea and here's what he had to say.
"Basically a friend of mine sent me an excel file to look at some budget that she created for a trip. And i just hated how ugly it looked. So i added some colours to the same file and sent it back to her. In the process i kind of realised how fun it was to create coloured pixels that make an image."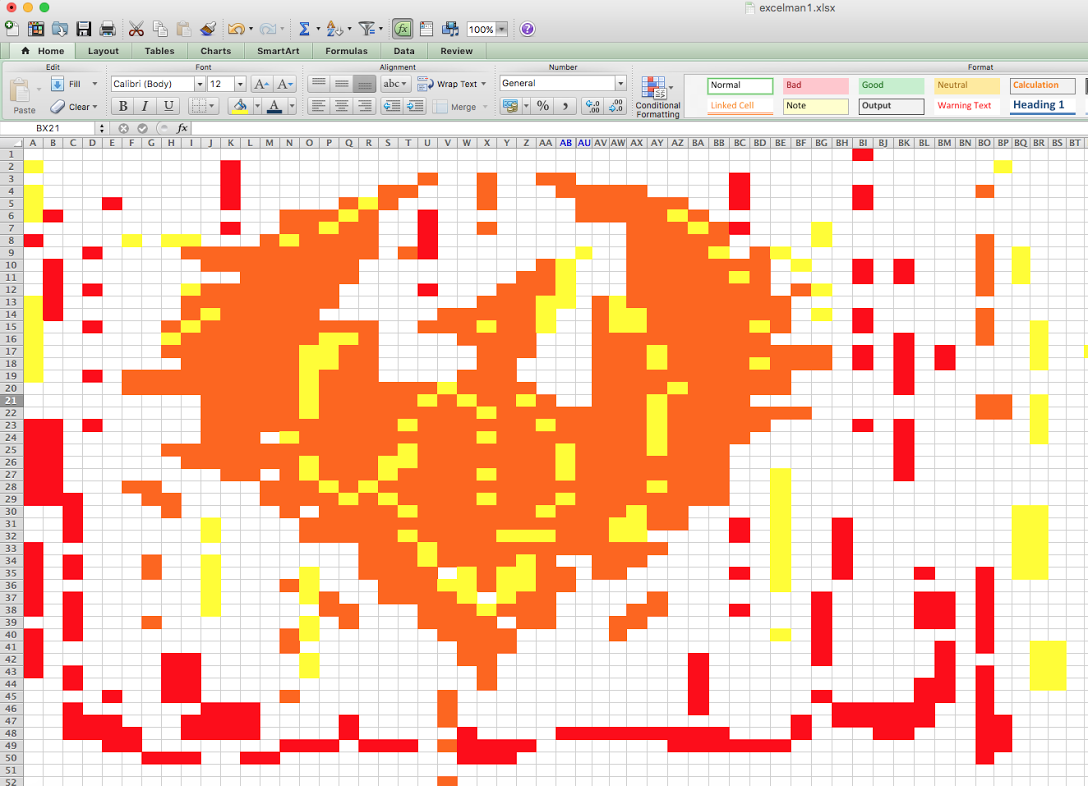 Watch the making
http://https://www.youtube.com/watch?v=0U6R8iZ-fZ0&feature=youtu.be
So how did he figure out that it is actually turning into an image? Here's the answer,
"So i just randomly selected multiple cells on an empty sheet and just coloured them black. Post which i just stared at it for a bit to see what it looked like and then just kept filling colours into it."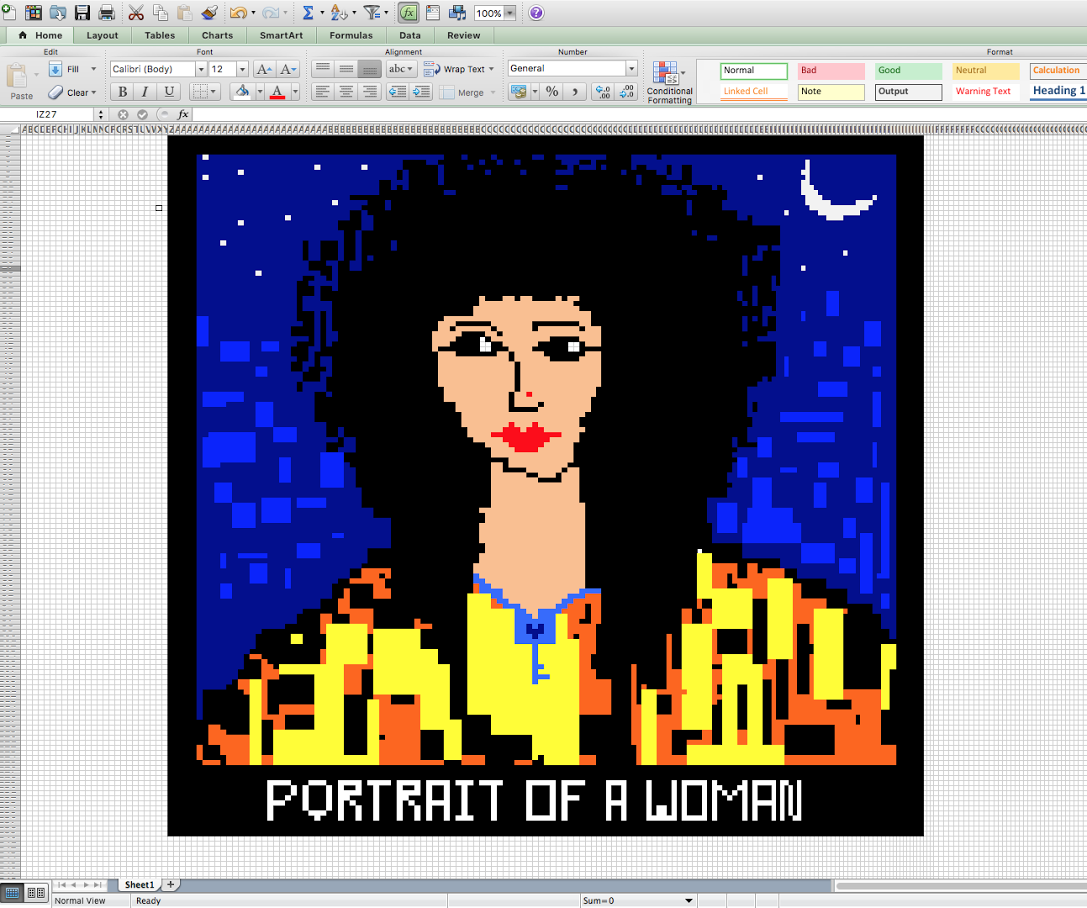 Watch the making
http://https://www.youtube.com/watch?v=W_yLZJVzxCw&feature=youtu.be
So you see, staring at a screen isn't too bad after all 😉

If you are looking for some creative inspiration, we hope this helped.