Demonic Nun From The Conjuring Two Gets Individual Movie
We did walk out of the theatre and assumed that there will be a movie coming, didn't we? Given the winning streaks of both the instalments of 'The Conjuring' based on the diaries of Ed and Lauren case files, this was just round the corner.
After Conjuring One, 'Annabelle' the evil rag doll managed to get its own individual film. It took us back into the history of the doll and how did it end up in Ed and Lorraine's 'ghost objects' museum that we saw in the first instalment of The Conjuring. With The Conjuring Two opening to rave reviews and registering the biggest opening for any horror movie this year, we were quite sure that 'Valak'; the demonic nun from The Conjuring Two will get it's own individual movie.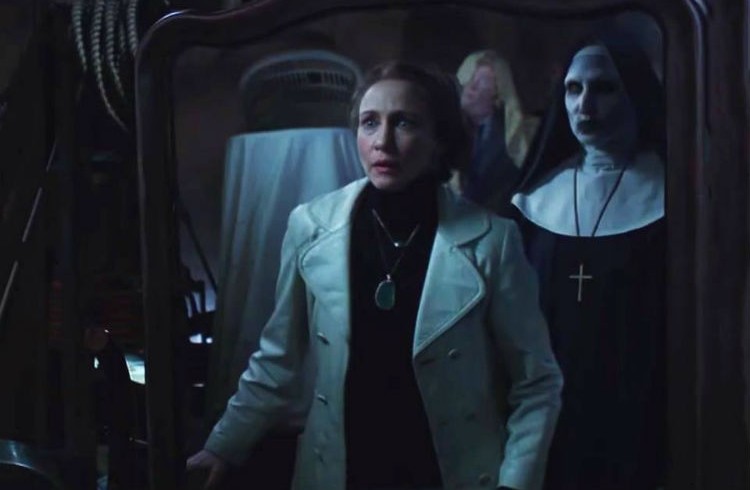 Image Source
After all there is only so much that they can show about a ghost in 'The Conjuring' instalments. We need to know the history behind this evil nun. Actually, why is it wearing the habit of a nun anyway?! 'Valak' pulled apart our understanding of God and religion the moment it appeared in a nun's habit with a cross in it's neck. We assume ghosts are scared of 'holy signs', but what does one do when one encounters a ghost wearing those signs, being imperishable and laughing in your face?
These guys definitely have a lot of explanations to give. James Wan, who directed the two Conjuring films, is on board as producer, according to the Hollywood Reporter. The screenplay will be penned by Leslie Johnson, who co-wrote The Conjuring 2. No director has been announced as of yet.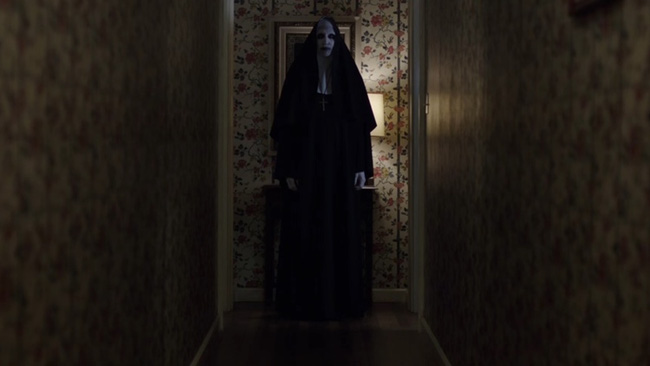 Image Source
As the Hollywood Reporter notes, the nun almost didn't make it into The Conjuring Two, as she was only added during last-minute reshoots to replace the original antagonist – a demonic figure with horns. Bonnie Aarons, under heavy makeup, played the nun. It's not confirmed whether she will return for the character's stand-alone film. We hope she does, given that she was so good in the film.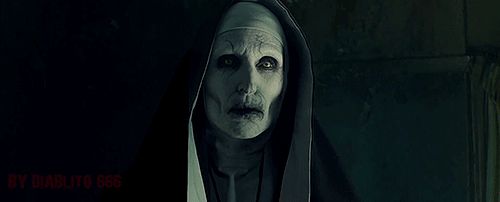 Image Source
Cover Image Source