CUTE: Ranveer Singh Did The Cutest Thing For Deepika Padukone With The Help Of A Taxi Driver
This is it! He is officially the cutest and just telling us why having a boyfriend like him is the ultimate goal of our life! Ranveer Singh did the cutest thing for Deepika Padukone is trending for all the right reasons. But it isn't this that Ranveer wants to go viral! It is Deepika's first Hollywood project that he is super proud of. What he has done here is exemplary of why we girls just go on wishing for a boyfriend like him! All I want to do right now is to find him and crush him with emotional hugs!
Ranveer Singh did the cutest thing for Deepika Padukone, but what is it, you might ask. This, ladies and gentlemen!
And this is just the picture by the way. He actually tweeted this picture to Deepika Padukone and said that XXX is already a rage in India and wished her the best of luck for her first day at shoot. Ranveer's cute and adorable promotional spree for Deepika's movie has caught everyone's attention! Not only Ranveer Singh and a taxi driver did the cutest thing for Deepika Padukone, it just showed how much their relationship has evolved. Deepika could have had so many other relationships before, but Ranveer just proves why he is the one she was waiting for.

They are just killing it with these PDAs and then comes a surprise like this out of nowhere! We are now looking forward to what Deepika Padukone has to say about this. Of all the divorces and breakups that are taking over tinsel town like there is no tomorrow; these two are our only hope; honestly! Dare you guys break up!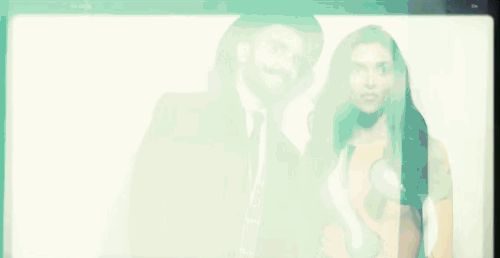 #Relationshipgoals level 9999!