Kit Harington Love Story
First up, there are going to be spoilers here as well. What spoilers, you might think. But come on, we are talking about THE Kit Harington love story here so it is pretty obvious it will involve a lot of Game of Thrones talk as well. Therefore if you haven't started watching season 6 of the popular show or have just started watching the show (in general), we suggest you don't go any further with this post.
So getting back to the popular Kit Harington love story that has been doing the rounds on the internet since a couple of months and now has received a final seal from the man himself!
Kit Harington, who plays the much loved character Jon Snow on Game of Thrones is in love with co-star Rose Leslie and he spoke about it exclusively in an interview with Italian Vogue.
Rose Leslie who played the impressive wildling Ygritte, had the most romantic affair with Jon Snow until season four when she was killed off. That left a lot of fans upset for obvious reasons. Later, pictures of the couple kissing surfaced on the internet and fans burst into celebrations. Talking about his love affair with Rose Leslie he says,
"The three weeks in Iceland when we were shooting the second season. Because the country is beautiful, because the Northern Lights are magical, and because it was there that I fell in love,"
The moment he mentioned the word "Love" things instantly changed for fans right there. Speculations over the affair were solidified when the pair was photographed together on the red carpet for the Laurence Olivier Awards in London.
"If you're already attracted to someone, and then they play your love interest in the show, it becomes very easy to fall in love…"
The Kit Harington love story has been trending over the internet ever since. We are now waiting for Rose Leslie to come out and say something cute.
What a wild love story! 😉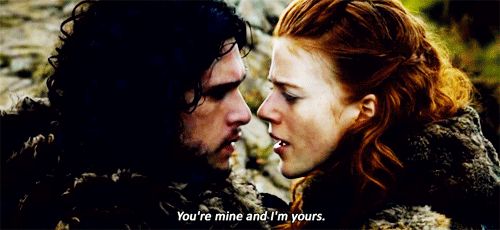 Image Source
Cover Image Source