The Minimalist Menstruational Atyachar
This one is LOADED with Sarcasm! Menstruation is still is a big "issue" in India for the lamest reasons possible. Women now are really trying to break these Menstruation Taboo/s and question the age old customs that are making them feel "dirty" about periods since ages. The Minimalist came up with a series of posters to show just how bad things are in India and how bad they could get if we didn't change things now. These posters are loaded with menstruation sarcasm, but something makes us believe that such thoughts could be circulating in our society given the scheme of things.
This one works as a wake up call for all of us. If Menstruation taboo/s are being questioned today, it is because they aren't healthy or fair to the woman. In spite of the fact that this is a natural process women aren't allowed to enter the temple. Unfortunately every menstruation taboo today is so inherently attached to our culture that several generations of women followed it without questioning it. Now, with globalization and feminism reaching a new high everyday, several women have managed to see the wrong in the practices and questioned them. It isn't an easy fight though, we won't be able to end or alter any of these menstruation taboos in a day. But it feels good to know that there are people out there who are standing up and voicing their opinions.
It's high time we all took this head on, accepted it and tried to bring about a change in these Menstruation Taboos that have being dominating in India. Have a look!

Oh My God! True!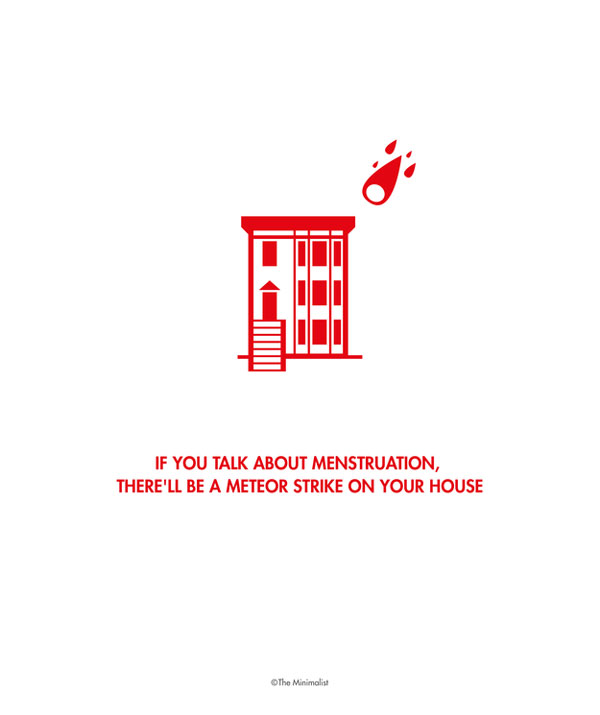 ---
Undo Dettol!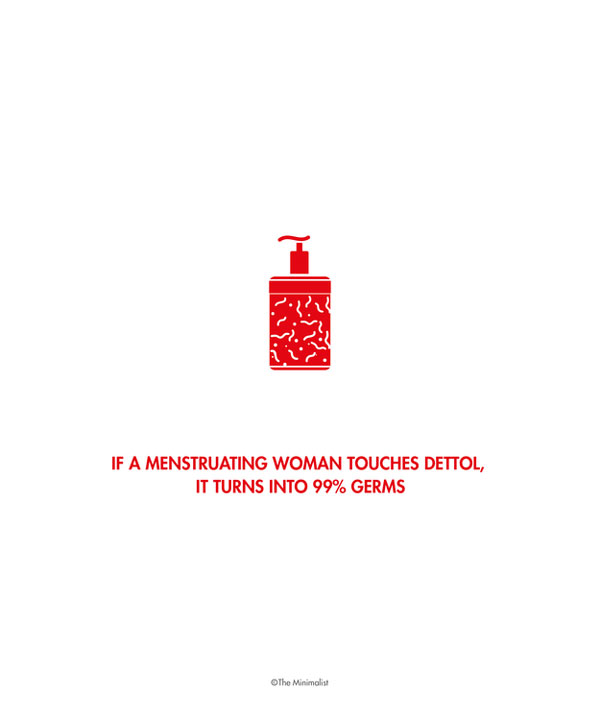 ---
This one!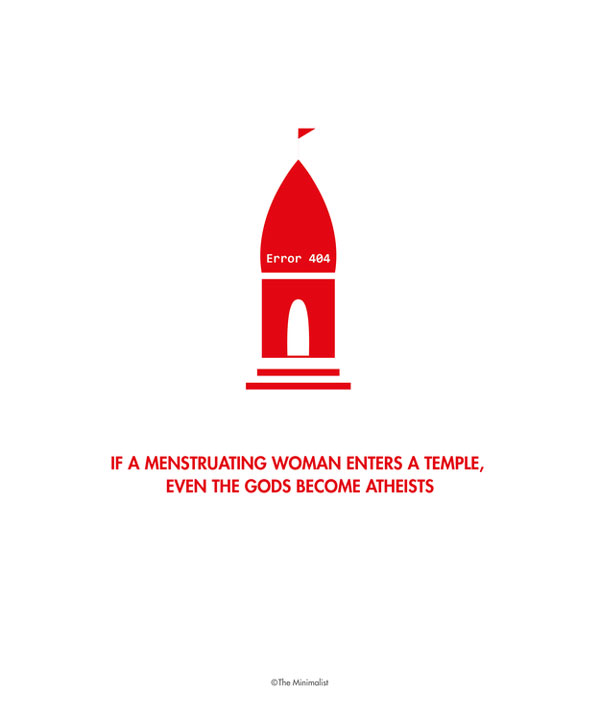 ---
Menstruation sarcasm at its best!
---
That's why people get Cancer!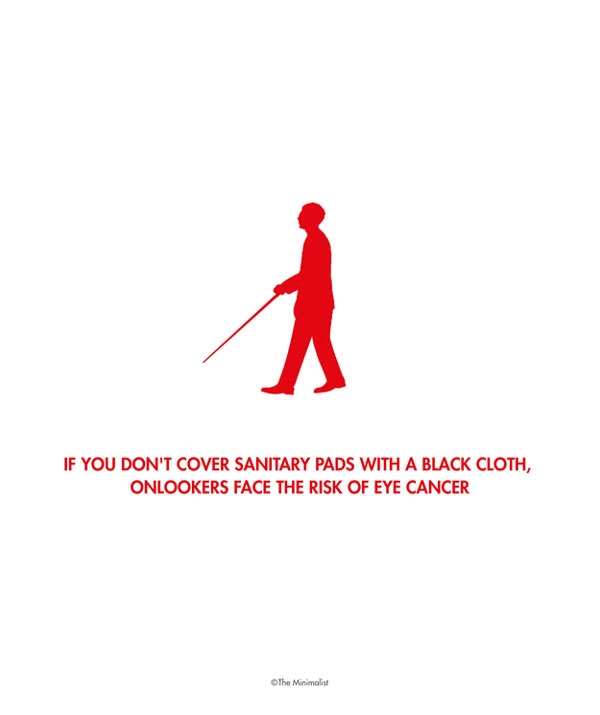 ---
And there's Global warming!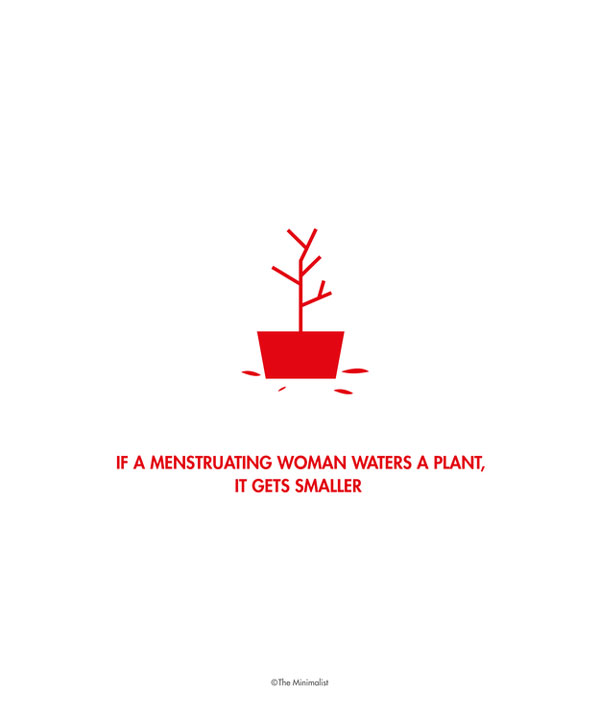 [td_smart_list_end]
No, No don't smirk! Share! Before this becomes a reality from sarcasm!
Images source: The Minimalist
You may also like Neutrality Posters Bollywood Style