Hilarious Harry Potter Comics
No, no, that's not how we see Albus Dumbledore! Each one of us can murder to prove that he/she is the greatest Harry Potter fan ever and therefore most of us adore Dumbledore. In spite of that we cannot ignore the fact that Dumbledore did take very questionable decisions when it came to assigning teachers and several other things at Hogwarts. One artist in Germany has explored the sassy side of Dumbledore through her Harry Potter Comics. She has been drawing these amazing Harry Potter Comics for a year now and they are extremely popular among Potterheads. Even if you absolutely Dumbledore and cannot hear a word against your hero; you will laugh away and agree with these comics illustrations because ultimately it just proves that Dumbledore is as human as most of us are, which, we believe, makes the series a lot more personal and believable. Since magic is the central part in the life of every character in Harry Potter; it makes us want to be in their world. It's the world where people can rectify their mistakes through a charm. These Harry Potter Comics show us how Dumbledore made some serious mistakes that cannot be rectified. Have a look and you will agree!
1

When Dumbledore Made Gilderoy Lockhart a Teacher In At Hogwarts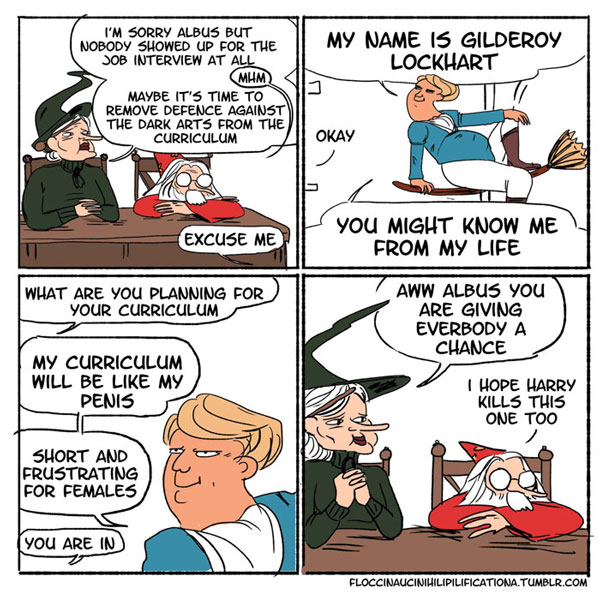 2

When Dumbledore let Remus and Snape hate each other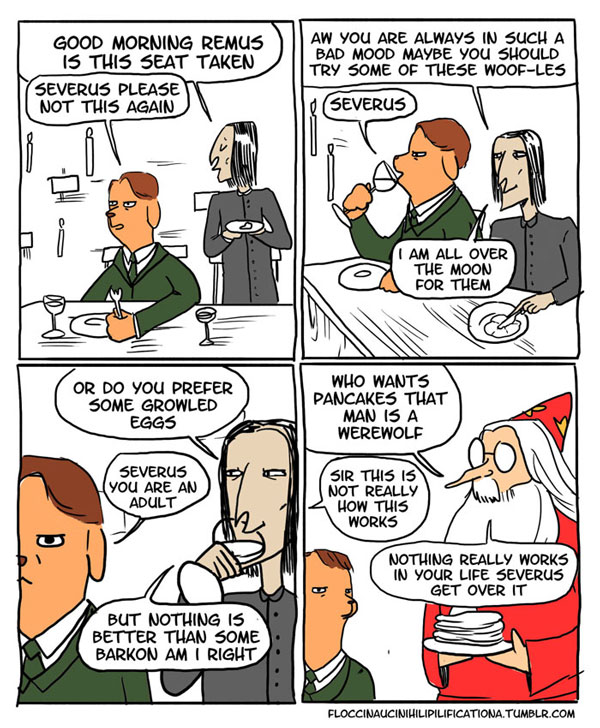 3

When Dumbledore made everyone watch the lake for an hour!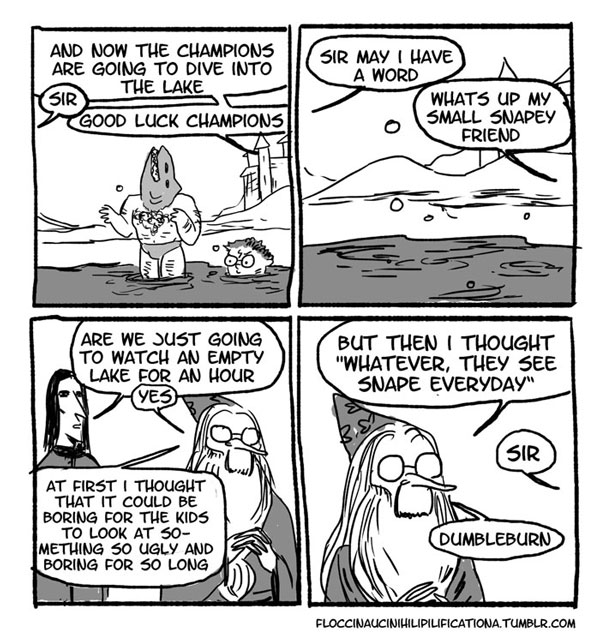 4

When Dumbledore wasn't honest!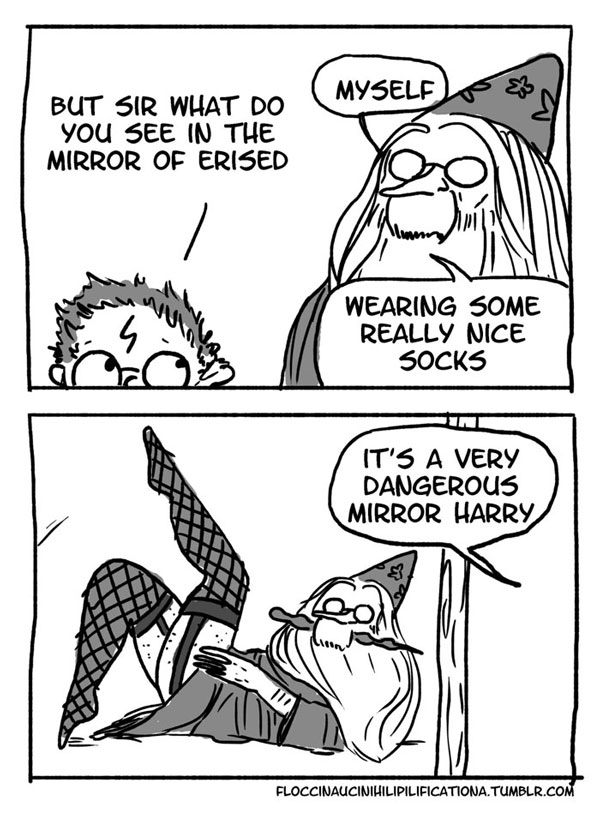 5

When he didn't care enough for his teachers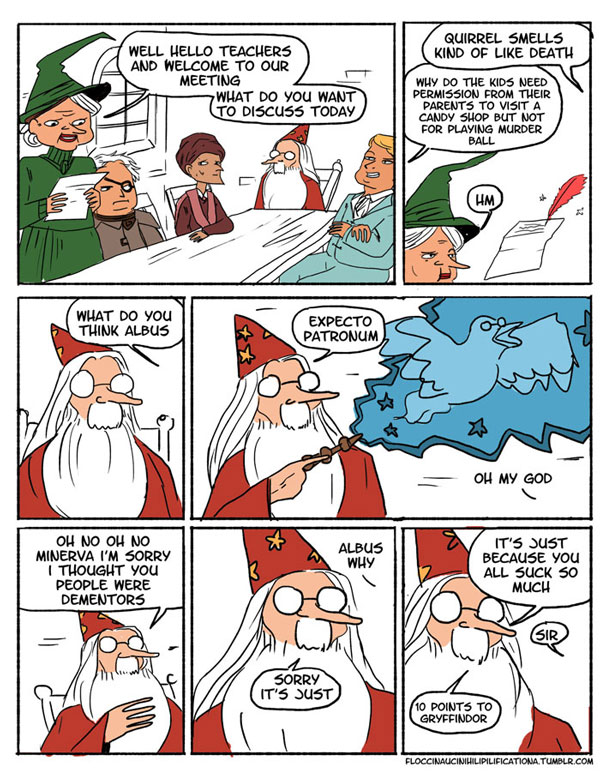 6

When he left baby Harry at the door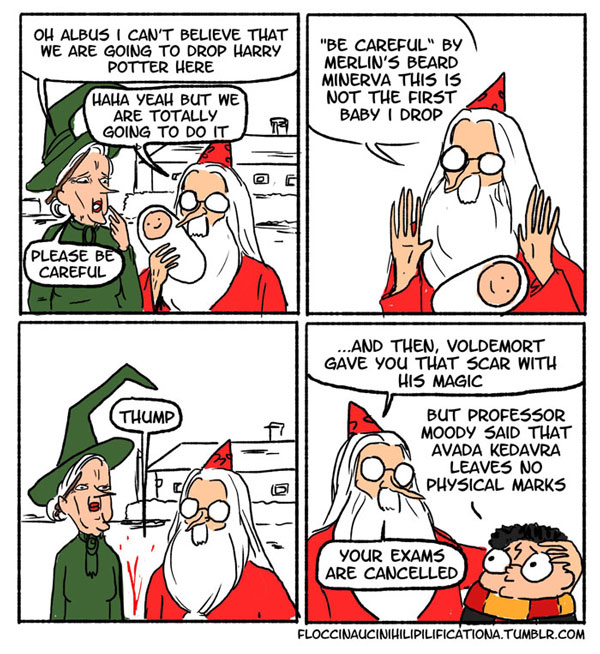 7

When he made Hagrid a teacher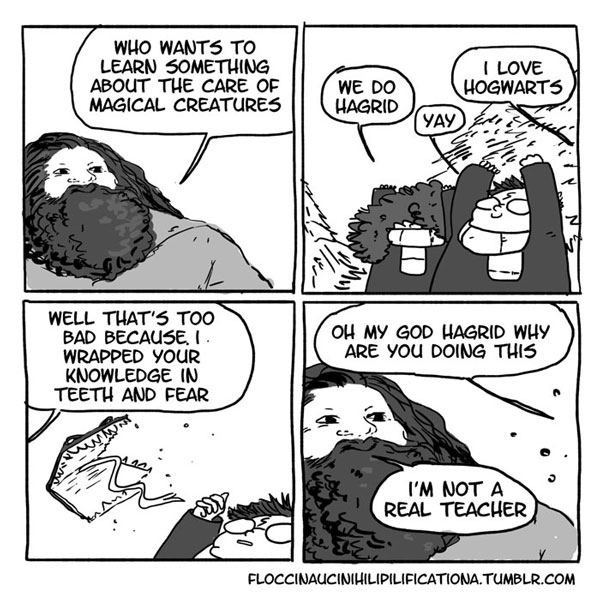 8

When Dumbledore gave away points to Gryffindor very easily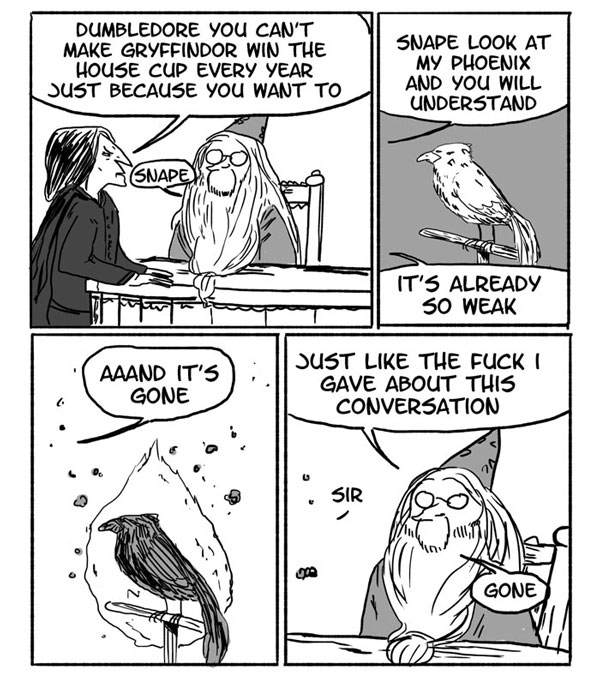 9

When he did nothing while Snape bullied students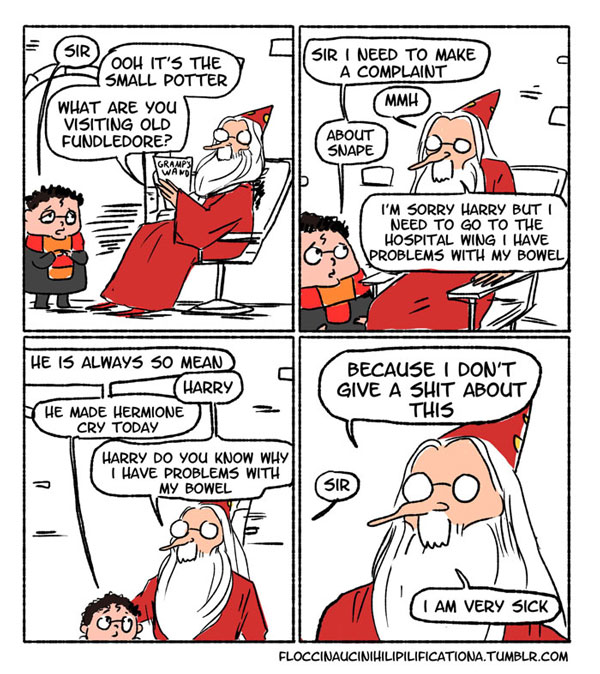 10

When Quirrel was made a teacher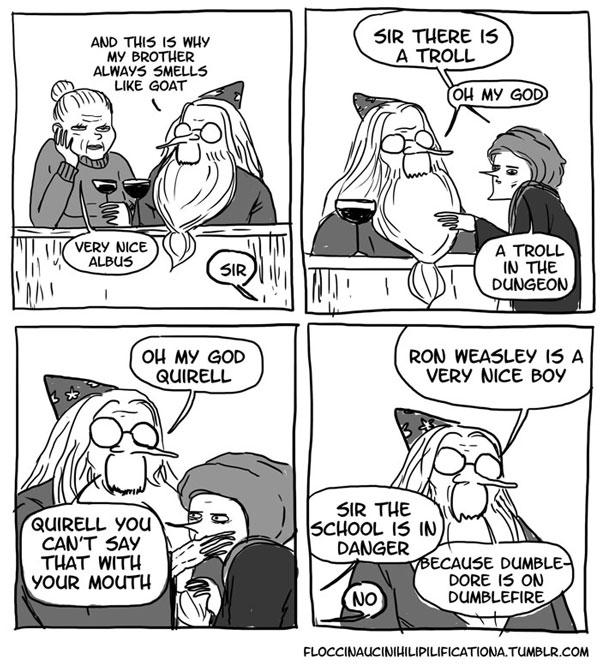 11

When he explained the death of Harry's parents in a letter
12

When he dropped baby Harry at the door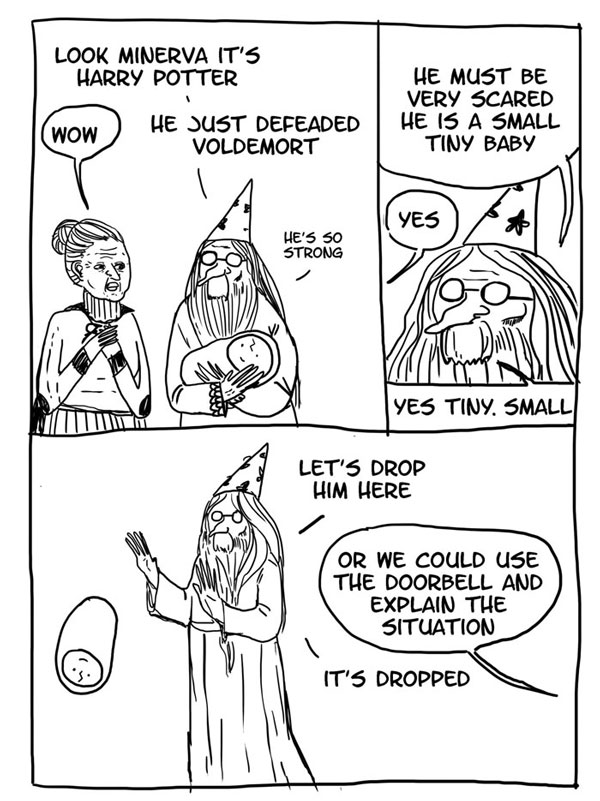 Hilarious! He was kind, but irresponsible, isn't it?
Image source and more information on Harry Potter Comics on Tumblr