35 Kg Chocolate Ganesha Idol to Feed Underprivileged Kids
This is the most heartwarming story we have seen on Ganesha Chaturthi this year. The Mumbai baker made a 35 kg chocolate Ganesha idol has been in the news since a day or two now. Any religious festival is all about celebrations and spending time with our loved ones. But isn't it also about spreading joy in the lives of those who cannot celebrate festivals the way you do?
Ritu Kalyani a Mumbai Baker made a 35 kg chocolate Ganesha idol and set an example for the country. She chose to celebrate Ganesha Chaturthi in a different way by feeding that chocolate Ganesha to underprivileged children.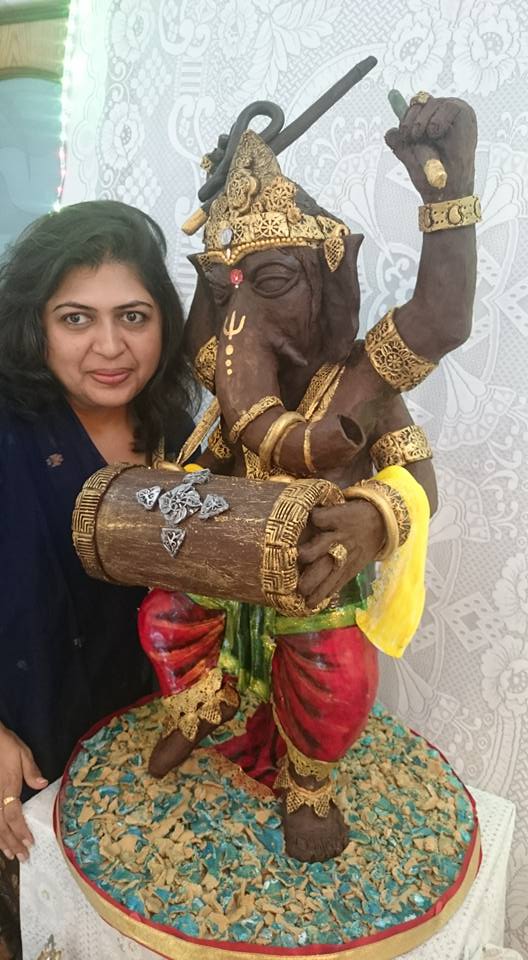 She owns a bakery in Mumbai called Rini Bakes-Bake My Dreams. She made this breath taking chocolate Ganesha in 50 hours.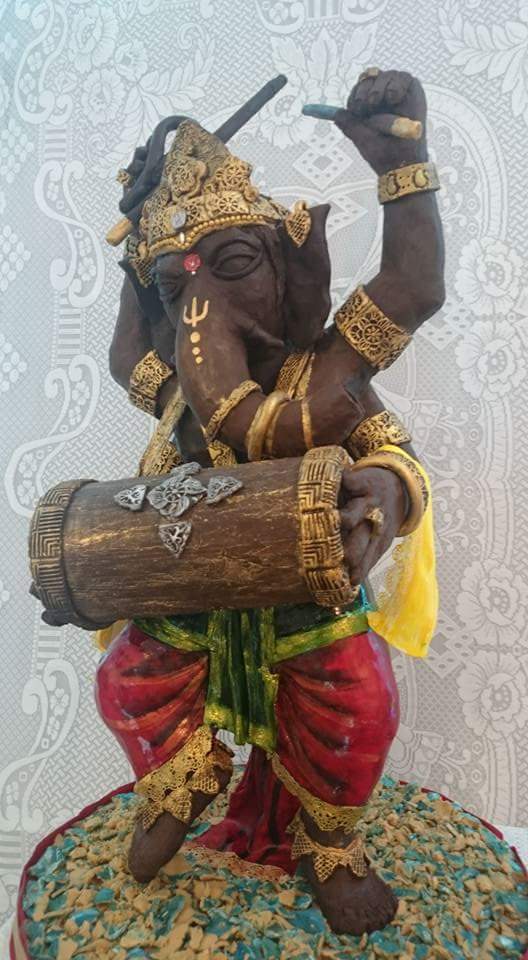 What Rini has done is a proof to exactly why there is Hope for humanity. She has been appreciated across several social media platforms. This is the best way to celebrate any festival. If we cannot share our happiness with the ones who do not have the luxury we do; what's the point of it all?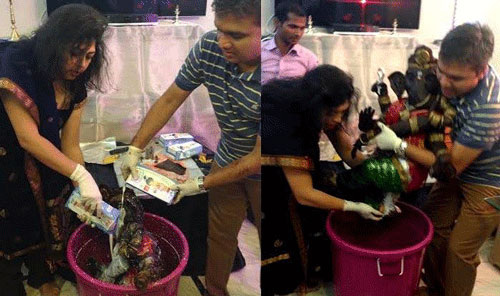 After 5 days she will immerse the chocolate Ganesha in milk and feed it to hundreds of underprivileged kids. This is her way of celebrating Ganesha Chaturthi. We are sure Lord Ganesha is going to bless her in abundance for doing this.
We are dead sure that this is what god wants from each one of us. This is surely the better way to celebrate any festival. We are so inspired.
Here's what Rini Kalyani's Facebook status says:
It pains me tremendously to see the way our environment is exploited in the name of devotion. I just couldn't bare the sight on the beach after the Visarjan. Drunk people dancing on the streets on vulgar film songs blaring from loudspeakers is not devotion. I am a commercial designer turned designer-baker. I decided to make my idol from chocolate last year. We immersed the idol in milk and distributed the chocolate milk among the underprivileged kids prasad. 1100 people took the prasad last year. It was a 28 kg, 32 inches tall idol. Real Visarjan is done by bringing smiles on the faces of little kids not by polluting our waters.This year my idol is 35 kg and 38 inches tall. It took me 50 hours to make it. Hope to distribute prasad to many more people this time, so Bappa can stay in them forever. After all, Bappa's favourite place to reside is inside us, nowhere else.
Such an amazing lady!
News Source Facebook
Cover Image Source
You may also like Most Unique Ganesha Idols.