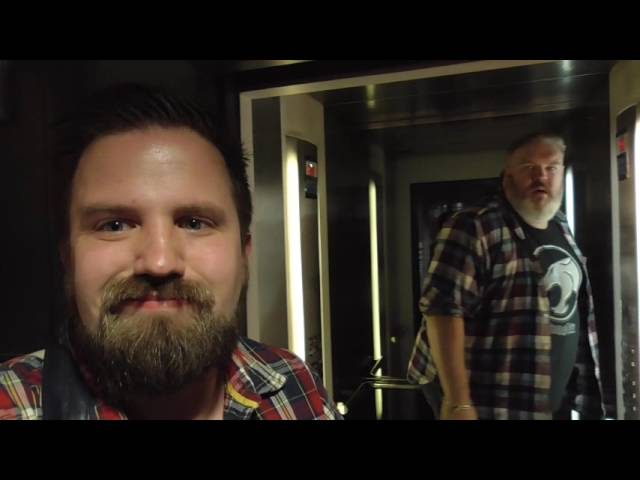 Awkward Hodor Video
This video lives up to its title; Awkward. This is so confusing, as far as reacting to it is concerned, it has blown the mind of every GOT fan. The awkward Hodor video started trending after episode five aired on HBO last Sunday. And now that we all get through our mid week crisis and wait for Sunday to arrive, there is no denying that we will never be able to get over Hodor.
The awkward Hodor video is everything that you'd want to see when a GOT character is not on the sets and yet it is going to remind you about everything that a certain character is. You look at these actors and you think Game of Thrones.
The internet broke into tears when Hodor passed away in last Sunday's episode in an attempt to save Bran and Meera. But what really hurt fans the most is the way Hodor became 'Hodor'. The analogy between 'Hold the door' and 'Hodor' was the most painful of all (much more than some of the deaths on the show honestly). The world was curious to find out the story about the adorable giant and when it did, the giant left!
It is a really short video that starts off very casually and by the time it ends, everyone's like WTF! We are sure you are going to feel the same way. Also, since 'Hold the Door' is the new catch phrase and the buzzword for courage currently, this video has made optimum use of it. The awkward Hodor video has received a lot of views and we won't be surprised if it begins trending amongst fans shortly.
Watch it right here and while you do, don't forget to tell us if you laughed, sighed, cried or got plain hysterical.
http://https://www.youtube.com/watch?v=B8JGyB1mkSY
Source: Turps