Dilwale Trailer

Image Source
This told us that we are in for a dose of beautiful romance. Watching Shakrukh and Kajol on screen again? Hell, yes! This filled us with anticipation for the rest of the days as we impatiently waited for the epic Dilwale trailer to release.
And then we saw it…
1Shahrukh and Kajol all romantic! This is what we wanted to see! The on screen evergreen couple back to entertain us.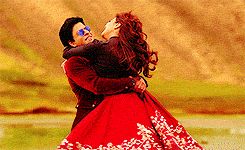 Image Source
2Kajol took my breath away! Doesn't she look prettier than what she looked 15 years back?! She's like wine, no? Getting better with age!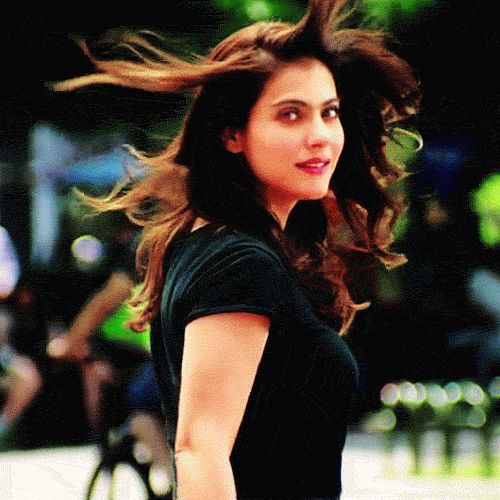 Image Source
3Ah! Rohit Shetty and his colourful cars! This has to stop! Why did they take 10 whole seconds in telling us what films the team has made? We know that! We aren't hiring dude, keep that CV to yourself!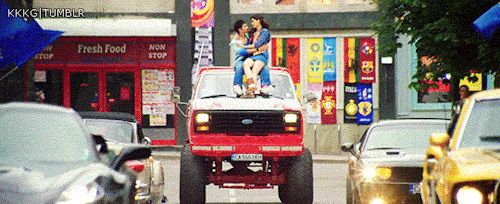 Image Source
4Hey! Doesn't that remind you of Kuch Kuch Hota Hai? The whole dumb charades sequence?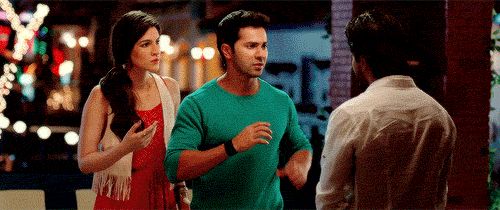 Image Source
5Bloody hell! Apparently there is this scene in the movie too! This is Kuch Kuch Hota Hai! But why are these two doing it?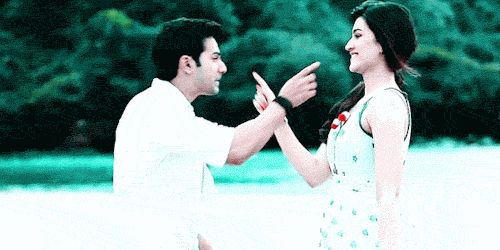 Image Source
6So there is a twist now! Cars are blowing off Shetty style! What's Shahrukh doing? Wait, is he Batman? Hum sharif kya hue poori duniya he badmash ban gayi. Woah that's going to be on everyone's Facebook and Whatsapp status now!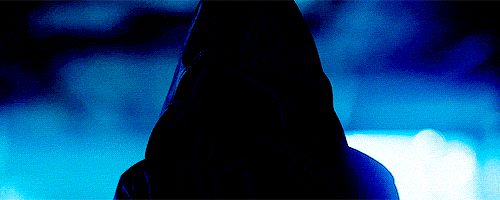 Image Source
7Yuck! Yuck! Yuck! Varun why? What dialogue is that? And Rohit Shetty, you total wasted Johnny Lever's and Varun Sharma there. Also, Boman Irani why are you picking up lame angry Parsi man roles? Sanjai Mishra, we know your association with Rohit Shetty, but sir, you don't deserve this!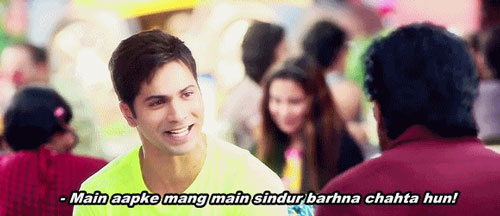 Image Source
8Okay that is Fast n Furious Indian version!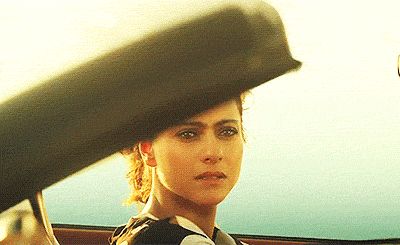 Image Source
9Beautiful Iceland with epic romance! But why have they filtered it so much! Ruined the look!
Image Source
All in all there are many hits and equal misses! We don't know what to expect from the film. We figured out the story from the trailer. It's the treatment to the plot that could make all the difference here.
10After all, it's them! How can we miss it?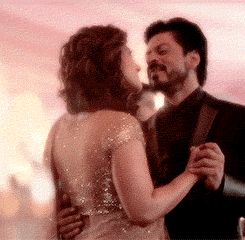 Image Source
If you still haven't watched Dilwale trailer, you can watch it here.
Source : Red Chillies Entertainment
What did you feel after watching Diwale trailer? Share in comments.