Game Of Thrones Spoiler By Ian McShane
This guy is on a roll. Ian McShane is giving away exactly what fans have been waiting for and we are pretty sure that team "Game of Thrones" isn't too happy about it.
After giving away one; here's another one!. This Game of Thrones spoiler by Ian McShane is bigger and loads better. Some time back Ian discussed his character in the series and that set the ball rolling for all fans. He disclosed how he plays a priest who is going to bring back a character that we believe has been dead and won't ever return.
While most fans hope Jon Snow to be that character; others hoped for "The Hound" to be on that top of that list. The Game of Thrones spoiler by Ian McShane invited fan reactions over the internet from all over the world. So much so that the actor lost his cool and asked the fans to "Get a Life"! He said that ultimately the show is all about "Tits and Dragons" and he couldn't understand the obsession of the fans with the series.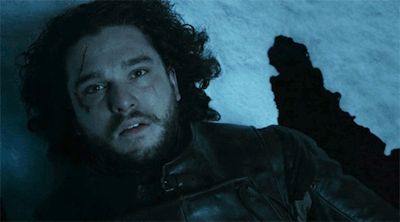 Many tagged him as "unprofessional" for discussing his role out in the open. If this wasn't enough, now there is another Game of Thrones spoiler by Ian McShane! This was almost, probably, blurted out in his attempt to justify the first one. Whatever it is, this is a strong lead for all GOT fans and it's going to change several opinions.
Here it goes.
In an interview with The Telegraph last week Ian said,
"I wasn't sure whether I could commit, but then they said it would only be for one episode, so I said, 'So that means I must die at the end of it. Great, I'm in,' 
This is it! We don't really know if McShane would care enough if he was told that he just gave away another spoiler! So basically he is going to be around for an episode, resurrect a character and leave; that's all! And it is huge.
This other Game of Thrones spoiler by Ian McShane has started taking the internet by fire already. So which character do you think is going to be back? Share in comments.