GOT Season 6 Trailer Quotes
It has been over 48 hours since Game of Thrones season 6 trailer made its way on to our screens and now our hearts. Most of us are spending a lot f our time and energy in analyzing every angle of the trailer and looking for any cues or spoilers within it. I am one of them too. But while I am busy watching the trailer on repeat; I cannot get over the potent quotes by several popular characters from the series. Game of Thrones season 6 trailer quotes are one of the main reasons the trailer has received the number of views and appreciation it has.
For those of us who might not be into numbers must know that the trailer got more than 30 million views in 24 hours. That is bombastic! It isn't only because it is "Game of Thrones", but also because of the way the trailer has been presented to us (read the dialogues in it). We assembled all the potent Game of Thrones season 6 trailer quotes that have stuck into our heads and are haunting us while we endlessly wait for April 24th to kick in.
One of the quotes that went viral in an instant was Cersei's "I choose violence" (like there is any other way with GOT!). There is something seriously alarming and yet adrenaline pumping spirit in her tone and when she enunciates it; it just stays with you. Most of us are waiting for that scene when we will get to see her say that out loud.
Game of Thrones season 6 trailer quotes give out a sense of alarm and war. It is more like we know that it is going to be worth it, but it is something else when we get to witness it.
So while we wait for April 24th, here are some of the best Game of Thrones season 6 quotes.
1
2

3
4
5
6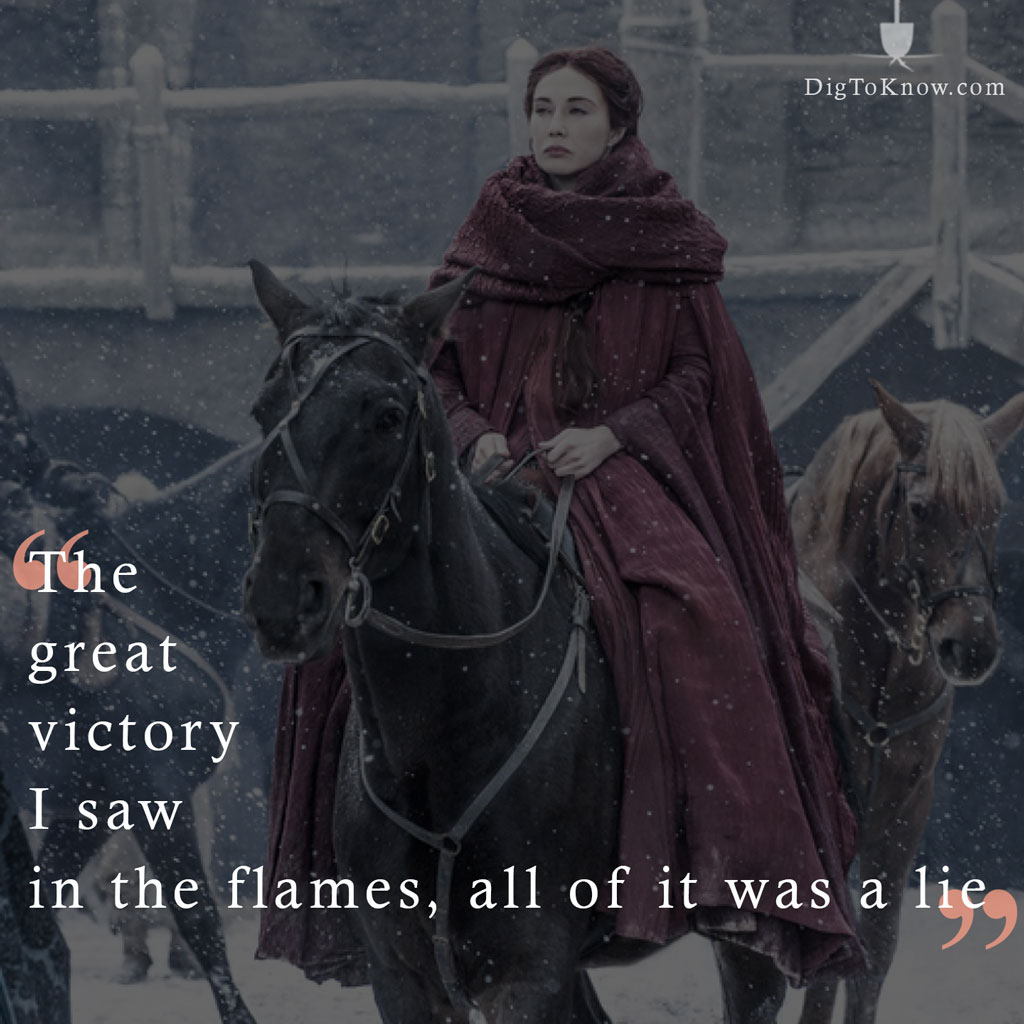 7
Y