Cute Minimalist Dog Breeds Illustrations
We all love dogs, don't we? But that time when you are playing with a cute little pup and someone asks you "What breed?" and you fumble to no end; happens right? Well worry no more, we bring to you interesting and cute dog breeds illustrations. The next time you look at a dog, you will be able to distinguish one breed from another like a boss. The best part about these dog breeds illustrations is that they are minimalist and don't really overdose you with the bright colours or designs.
It's always difficult when people come up to us and say "all dogs are the same." They aren't! each dog has a specific diet, nature and need. You cannot expect a pug to protect you before a street dog. For all you know the poor thing may get hurled over in the process. That's the job of a Doberman or a Labrador. Therefore, these images are the perfect help. They show you with the cute images what dog is called what. You can then find out for yourself how one dog is different from the other and needs to be treated accordingly. The images uploaded on several websites went viral instantly for the unique subject, content and perky designs.
It's not a humongous task to differentiate one dog from another from one look. That's something all of us are capable of doing. The problem lies with understanding the breed and that's what this infographic does. It helps you name the breed of every dog you have every seen.
Definitely worth a look for every dog lover who doesn't know a single dog breed.
1
2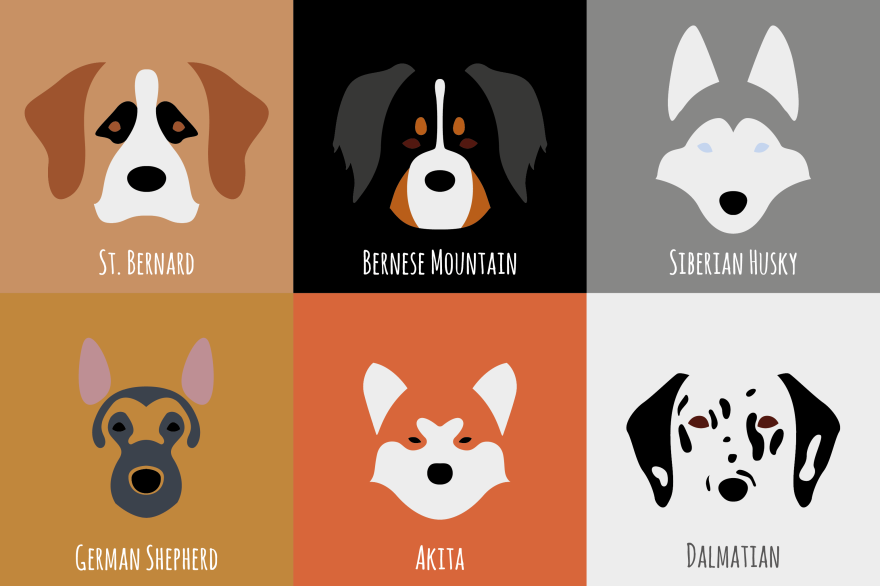 3
4
More information on: Behance.net
The illustrations are by Laura Palumbo.
You may also like Cute Puppies Sleeping Just About Anywhere Will Melt Your Heart