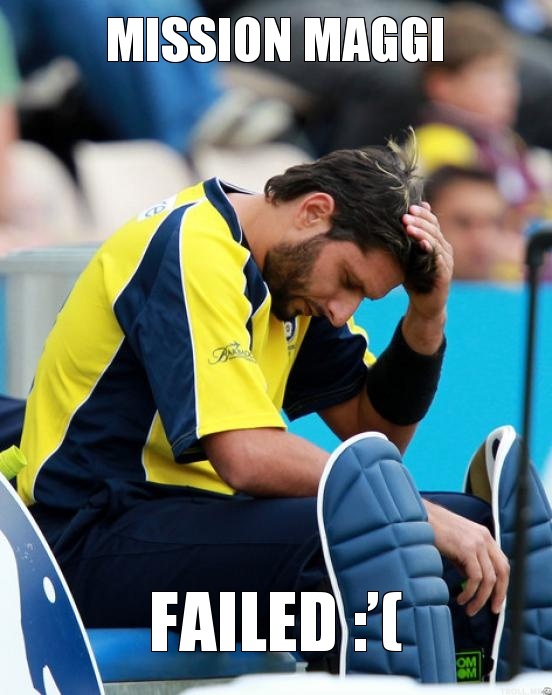 Hilarious Maggi Trolls
We all love Maggi, don't we? It's not just a packet of noodles, it holds a deep emotional connect with most of us and is a part of our treasured childhood memories. The latest updates regarding Maggi being unhealthy and therefore at the verge of being banned as upset many in the country. In spite of knowing that it isn't a healthy option, many have stood up supporting Maggi while the others are busy deciphering how such dangerous products manage to dominate the market for so long. Then there are many who are busy stocking up Maggi packets because it has died an unnatural death and finally a few crazy ones like us who are busy trolling Maggi at the recent turn of events.
There is no way any other packet of noodles can satiate your craving for a "masala maggi", but this one will just put a smile on your face. Some of these are extremely witty and ridiculously hilarious.
These Maggi trolls are hilarious and downright crazy. Get ready for a laughter riot!
That's what Chennai Super kings actually are!
Source : 9cric
---
This annoying feeling we have if it ever happens! There is no grater tragedy than this!
Source : MemeBucket
---
So true this one!
Source : Pinsta.me
---
See how Afridi and Rohit Sharma get trolled in a jiffy!
Source : Troll.me
Source : Troll.me
---
It never cooks in 2 minutes, does it?
Source : Siyappa
---
Although the reality doesn't taste bad at all!
Source : TrollDekho
---
Anybody can do that!
Source : Troll.me
---
It made chefs out of all of us!
Source : Indiatvnews
---
So they said Maggi has high levels of MSG! Look how that got trolled! LOL!
Source : Indiatvnews
---
Then there are some who feel it was always trash food!
Source : BangaloreWishesh
Well, whether you side Maggi or not, it's always fun to see such trolls, isn't it?
Share the Happiness!
You may also like Salsa Recipes for your Mexican dish