Breakfast Recipes
Breakfast is considered to be the most important meal of the day. The body remaining hungry over night etc.are things that we have been told for ages. But life is so fast these days that it is extremely difficult to keep pace. As a result we end up skipping our breakfast often. Here are some recipes for a power breakfast. Absolutely quick, easy and filling.
1
Power Milkshake
Ingredients:
1/2 cup oats
1 cup milk
2 ripe bananas
1 cup dryfruits (soaked in water overnight)
20gms chocolate (any brand)
2 tbsp protienX
1 tbsp honey
Method:
Cook the oats in milk. Add that to a mixer with all the other ingredients and blend until smooth.
2
Ragi Idli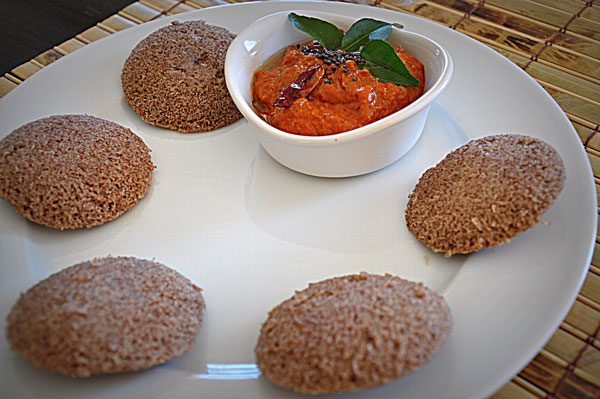 Image Source :tastedeindia.com
Ingredients:
3 cups soaked udad dal
1 cup rice (idli rice preferable)
I cup soaked poha
1/2 cup ragi flour
Salt (according to taste)
Method
Soak udad dal and rice together in water for atleast three hours. Soak poha in water for 15 minutes in water until soft. Blend all the three in a blender in to a smooth paste. Add ragi flour to the paste and mix well. Add salt and let the mixture ferment over night. Make idlis when the mixture is ready. Serve with coconut chutney.
3
Brown Rice Cutlets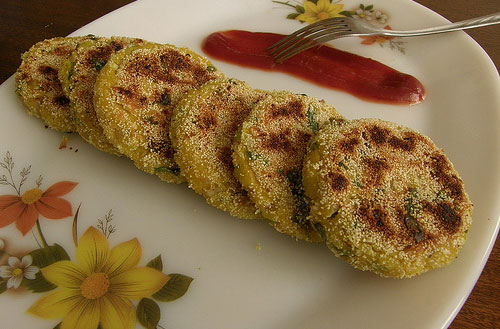 Image Source : NaturallyYummy
Ingredients:
1 cup cooked brown rice
1/2 cup carrots
1/2 cup spring onions
1/2 cup onions
1/2 a piece of ginger
1/2 cup roasted chana dal
1/2 cup wheat flour
Salt to taste
1 tsp red chilli powder
1 tsp cumin powder
1 cup bread crumbs
Oil to fry
Method
Take cooked brown rice and add all the vegetables in it. Add roasted chana dal and wheat flour for binding. Add salt, chilli powder, cumin powder and mix well. Make round shaped, flat tikkis from this mixture and coat with bread crumbs. Shallow fry in oil. Serve hot with mint chutney.
4
Rajma Tikkis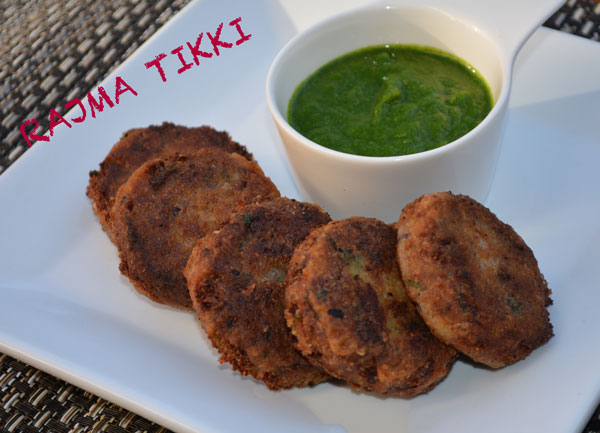 Image Source :  JustIndianFood
Ingredients:
1 cup boiled rajma
1 medium sized mashed potatoe
Fresh coriander
Fresh mint
1 tsp cumin powder
1 tsp red chilli powder
1 tsp chaat masala
1 tsp dry mango (amchoor) powder
1 small piece ginger (finely chopped)
Salt to taste.
1/2 breadcrumbs
Oil to fry
Method
Add all the ingredients in a bowl and mix well. Make tikkis from the mixture in to a shape of your liking. Shallow fry the tikkis in oil. Serve hot with curd and mint chutney.
5
Baked Eggs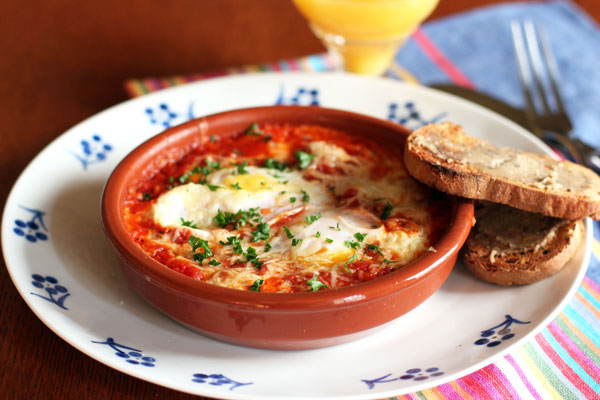 Source : Cookinginsens
Ingredients:
2 eggs
2 tbsp mascarpone cheese
1 tsp olive oil
Salt to taste
Pepper to taste
2 dry red chillies
Method:
Take two ramekin moulds. Break eggs in both the moulds. Add a tablespoon of mascarpone cheese in both. Season with salt and pepper. Top with a dried red chilli. Fill the tray with water till the ramekins are covered half in it. Bake at 200ºc for 10 minutes. Serve hot with buttered bread toast.
6
French Toast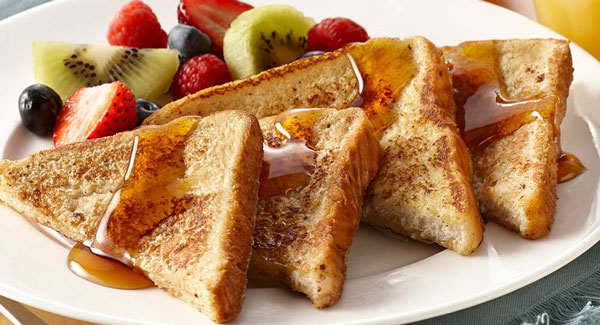 Image Source : Mccormick
Ingredients:
1 cup milk
2 eggs
2 tsp sugar
1 tsp cardamom powder
One pinch saffron (kesar)
4 bread slices
Butter to fry
Method
Mix milk, eggs, sugar, cardamom powder and kesar in a bowl. Beat very well until light. Soak the breads in the mixture and shallow fry in butter on a low heat. Serve hot.
You may also like Delicious Starter Recipes.
Cover Image Source : notable.ca