Do NOT trespass if you haven't seen the latest Game of Thrones Episode.
Major Spoilers
The Hound Returned On Game of Thrones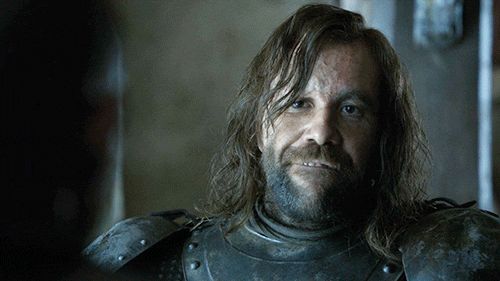 Image Source
We had an idea about this, didn't we? Something always told us that it isn't going to be easy to do away with the Hound. But then, "uncle Benjen returned" on Game of Thrones last week and we thought, well, these are probably enough returns for one season. Strangely, we are much accustomed to deaths than returns on this show.
And contrary to our belief that Ian McShane's character would bring Jon Snow back to life, he actually gave us the Hound back. Only this time, the Hound is really dead. It basically means that after Arya Stark left him to die in season four, he was discovered by a group of priests, lead by In McShane's character, who preached non-violence. The Hound (the stern kill machine) is definitely dead, but not Sandor Clegane (Hound's birth name), who has now found some solace in religion. The Hound returned on Game of Thrones is something we still cannot confirm, since he is a different man currently.
In the books, it wasn't a fight with Brienne that injured him. His brother's men fought with him and later Brienne discovers a group of priests who confirm that the Hound is dead but she notices a mysterious figure digging something at a distance. The book fan theory therefore is quite straightforward. The Hound is dead, but Sandor Clegane has been brought back to life after his wounds were nursed by the priests. He has now joined their order and found some solace.
But given that the priests and the rest of the companions were brought to a bloody end as the episode concluded, we aren't too sure how long Sandor Clegane will resist being the Hound. His return surely has a deeper plot given his bitter-sweet and complicated relationship with the Stark sisters. Once he will cease being Sandor Clegane, we will truly be able to say that the Hound returned on Game of Thrones.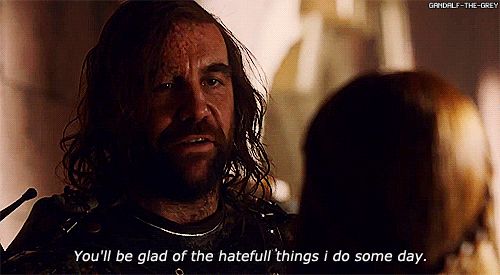 Image Source
Cover Image Source