Project Loon 
So we are all in the 21st century and popularly known as the internet generation. Several mobile companies lure us into 3G and 4G data plans burning a hole in our pockets and yet failing to provide us with the kind of unlimited internet access we all need even in the most remote areas of the country. Enter Google balloons! Now, there is a real-time possibility of being able to access fast internet in India all thanks to Google's Project Loon.
What is Project Loon?
Google launched the project in June 2013. The project uses balloons (popularly known as Google Balloons) that float at a height of 20 kilometers above the earth's surface to transmit internet services on a large scale access. Even the most remote areas of India will be able to enjoy fast internet access with this project.
Check out the video Below
Moreover the way it functions is also equally structured and well thought out. The balloons will be placed in the area where the wind is blowing in the right direction. The balloons will be placed at twice the height of flying airplanes in order to avoid any mishaps. After partnering with telecommunications companies, people will be able to connect to the balloon network directly and use the internet. New Zealand, California and Brazil have already tasted internet success through this project.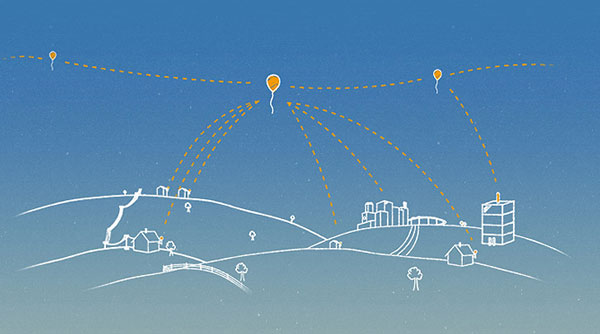 Image Source
In India, Project Loon will collaborate with BSNL and set up Google balloons. The broadband spectrum is going to be 2.6 GHz band. It will provide connectivity to a ground area of about 40 kilometers!
So while Airtel, BSNL, Vodafone, Idea function as internet service providers, Google will function as technology service providers in India.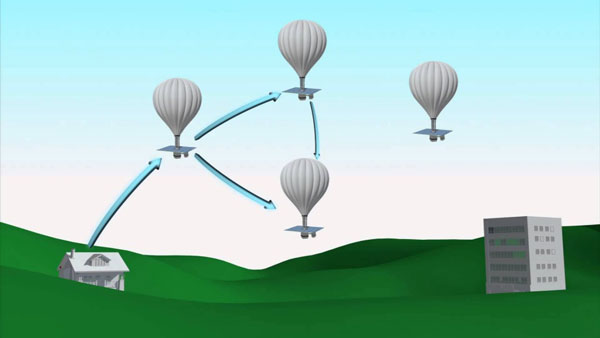 Image Source
Check out the video Below
The Government has already given a nod for the testing of Project Loon. If all goes well, the face of the internet is going to change for the better in India.
Have a look at this brilliant video on Google Balloons (Project Loon)
Fingers Crossed!
News Source: The Indian Express
Cover Image Source