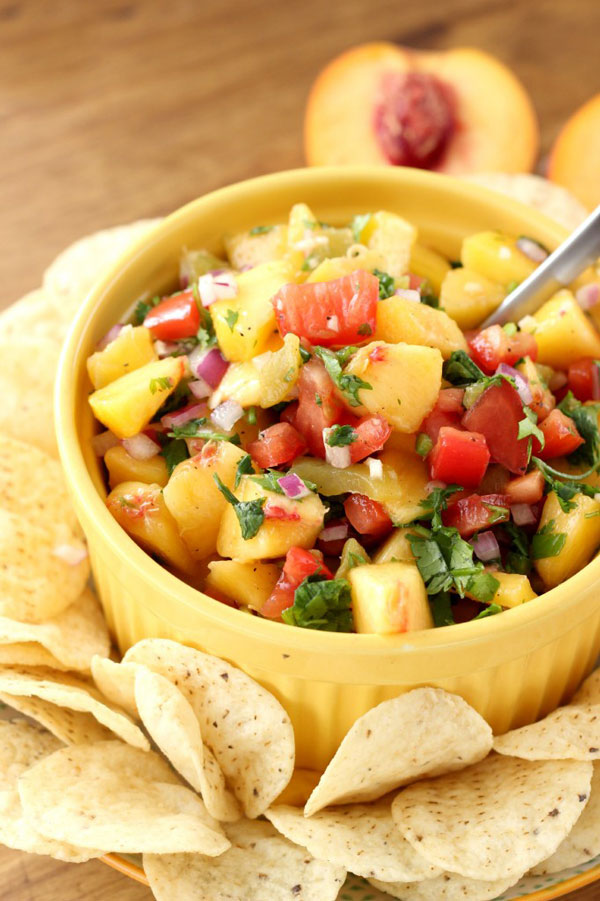 Salsa Recipes for your Mexican dish
Summer is here and it's always difficult with all the heat we are projected to. Eating light is the key to beat the heat. All of us nachos, but most of us are tired eating the same old Salsa. We are so used to the usual tomato, onion and cilantro taste that most of us are often looking for something different. These Salsa recipes will not only provide that much needed taste but also provide a fresh, delicious taste to your Mexican dishes. These Salsa recipes are yummy enough to be had alone as well! Give these a try and we promise you won't regret it.

Orange Salsa Dip
(Courtesy: EA Stewart)
Keep the other ingredients intact and just add in the diced orange segments. The citrus-y flavour will be a treat for your taste buds and provide a fresh fruity flavour to the salsa.
Radish and Cucumber
(Courtesy: A Girl Defloured)
Go absolutely experimental and fresh with this one. This rare, untried but splendid combination will be an instant hit at home.
Roasted Corn Salsa
(Courtesy: Whipperberry)
Add roasted corn to your zing-y salsa and taste the natural sweetness exuberating from the corn in every bite.
Five-Ingredient Mango Salsa
(Courtesy: Gimme Some Oven)
Mango, jalapenos, cilantro, lime and onions, have fun this summer! Mango will take the salsa at another level.
Peach Salsa
(Courtesy: A Kitchen Addiction)
Add peach to your regular salsa and you are sorted for the entire summer. Sweet, savoury; heaven in every bite.
Mango-Papaya fruit Salsa
(Courtesy: Tastes Lovely)
Add these fruits to your basic salsa mix and enjoy with a pack of chips.
Pomegranate and Pear Salsa
(Courtesy: Gimme Some Oven)
Take off the tomatoes and add pomegranate and pear to your regular red onion and cilantro: see the magic unfold! Its sweet and zing-y!
[td_smart_list_end]
You can check out other salsa recipes at Brit 
Share the goodness of great food!
You May Also like Healthy Breakfast Recipes