Pizza Places In Ahmedabad
I hate love stories except for the ones that involve pizzas! There is rarely anyone who doesn't like pizzas. Truer love has been expressed by mankind for pizza than for other human beings. From desi gujju pizzas like those of Jasuben; Ahmedabad is now seeing a marked rise in authentic pizza places. From a time when Pizza Hut and Dominoes were our only hope; we now have better and tastier places to try in Ahmedabad. These pizza places in Ahmedabad are authentic, yummylicious and most of these are easy on the pocket. Some of these pizza places in Ahmedabad also offer healthier versions of the "king of food" (there is a salad pizza on the menu) and also a dessert pizza (I KNOW!). If you ever thought it's the only cafes out here that do the pizza drill, forget it; these restaurants understand your eternal love and craving for pizzas like nobody ever would! Here's presenting the awesome pizza places in Ahmedabad list!
Fozzie's Pizzaiolo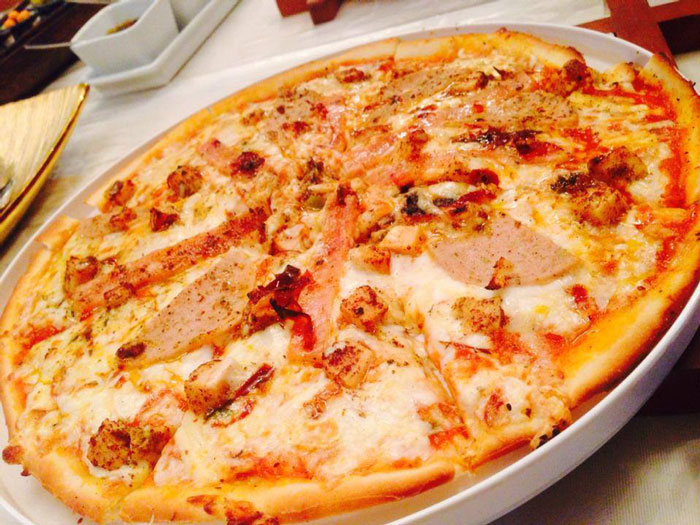 The name has Pizza in it; what more do you want! Light, insanely yummy and lots of toppings (it's important! Some of the places just serve bread in the name of pizza). If you return disappointed from this place; we will take back our words. Whether you wish to try their vegetarian or non vegetarian pizzas; you will always keep returning for more.
For Address, Menu and other details click here
No Mad Baker
This one took the city by storm when they started out! Started by a team of young bakers; No Mad Baker is synonymous to "yummy" from the word go. If you are looking for insanely awesome non veg pizzas; this is where you must call without second thoughts. Their vegetarian pizzas are equally good. This place is pizza paradise for real.
For Address, Menu and other details click here
Image Source
The Blue Oven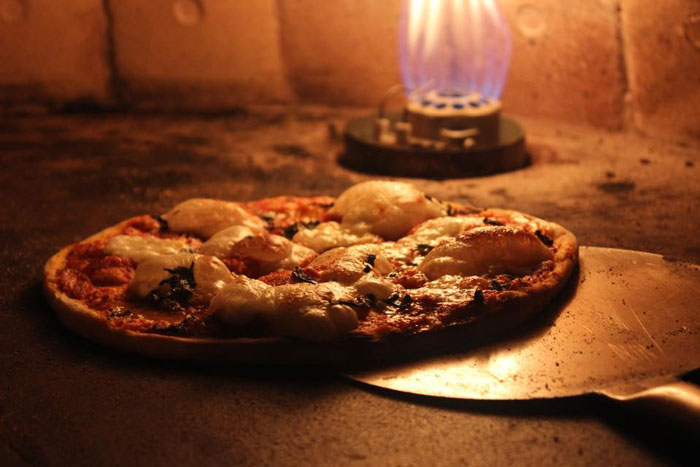 Get your creative chef out here and create YOUR OWN PIZZA! From toppings to pizza bases to sauces; these guys will load you with options to unleash that pizza monster inside you. Go out there; get crazy, get creative and eat! This is the place to experiment with pizzas; the best part is there is NEVER a bad combination, everything tastes delicious ALWAYS! Go try!
For Address, Menu and other details click here
Image Source
Ek One Uno Pizza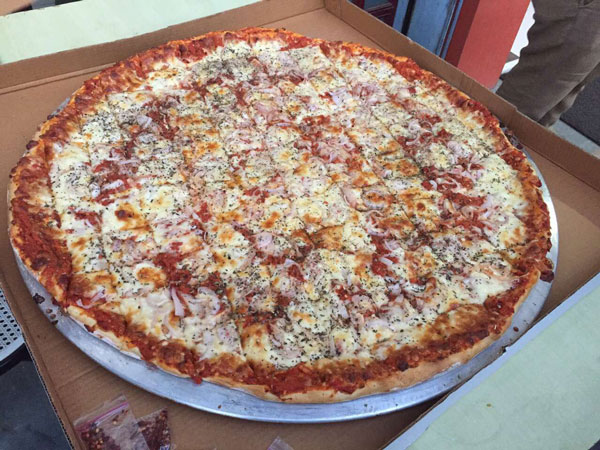 These guys probably are the oldest authentic pizzas serving restaurant in Ahmedabad. A heaven for vegetarians, this place is here since years and has never disappointed a single client. These guys are also experts in preparing giant (GIANT!) pizzas. Yummy, authentic and pocket friendly; this is THE PLACE for all vegetarian pizza lovers!
For Address, Menu and other details click here
Chef's Pizza
Look for "never heard before or tried toppings on a pizza" kind of place? This is where you must go and satiate that ever going "I want something new in toppings" kind of hunger. Ever pizza has a generous serve of toppings and they range from chicken tandoori to mutton tikka, all that and more on a pizza. Their toppings for the vegetarian pizzas are equally impressive ranging from barbeque paneer to Hawaiian. If you haven't tried this; you are missing out BIG time!For
Address, Menu and other details click here
Image Source
Puffizza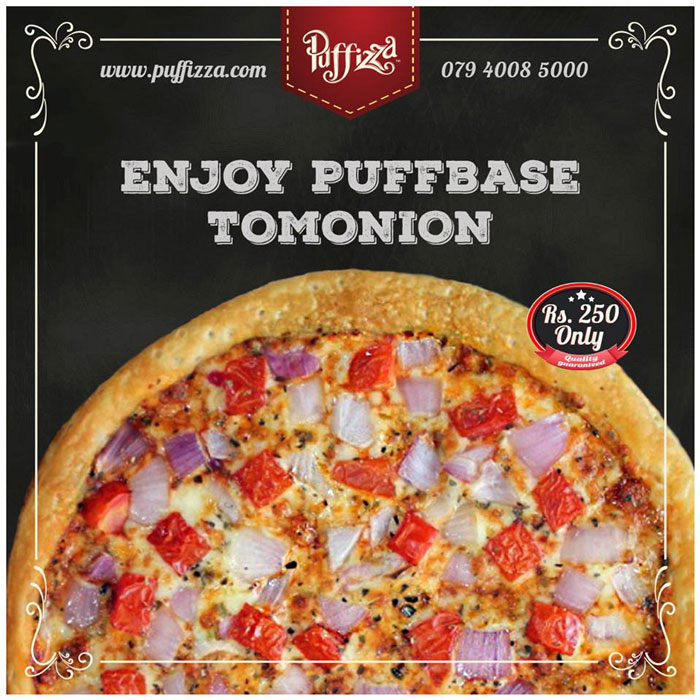 Unique, creative, light and thoroughly drool worthy. Puffizza is the next big thing in the pizza revolution world right now! You would have probably had a puff based pizza outside India; you can now enjoy one in Ahmedabad too. It's the first puff base pizza in the country! You have to try it for the novelty, concept and most importantly for it's delicious taste. You CANNOT miss out on this one!
For Address, Menu and other details click here
Image Source
La Feasta
This place personifies the word "authentic". There are many of us out here who CANNOT stand the roadside pizzas and really need authentic Italian food; ladies and gentlemen, La Feasta is your answer. Authentic cheesy loaded pizzas just the way you always want them. Sit at La Feasta or in Italy; it's one and the same.
For Address, Menu and other details click here
Save this awesome list of pizza places in Ahmedabad and explore!
Pizza is always fun with friends; share the list with your friends too!
You may also like Theme based Ahmedabad Restaurants.