90's CARTOONS: CRAZY FAN THEORIES
Cartoons! They are cute, cuddly and managed to make our childhood absolutely magical. We idolized all of them. From our pencils to our bags and from our clothes to our cushions, everything was about them once upon a time. But this post is about to change everything. Sit tight and get ready to read some of the craziest theories and rumors about cartoons ever! These just be the musings of a twisted mind to you, but some of these actually make a lot of sense. These cartoon theories actually make the whole thing a lot more realistic and tangible rather than it just being something from a fantasy. But do remember these are only fan theories and not real.
SCOOBY DOO
Remember this talking dog and his friend Shaggy along with an entire team of students trying to solve ghost mysteries? It was so much fun, right? If you watched this cartoon regularly, then you must have also noticed how Scooby and Shaggy keep on munching something or the other all the time. They practically jump at the name of food and yet, they never manage to put on any weight. Why? Well fan theories say that this is because Scooby and Shaggy are always stoned and that's why they are hungry all the time. Wow! Recovering from a stroke here!
---
JOHNNY BRAVO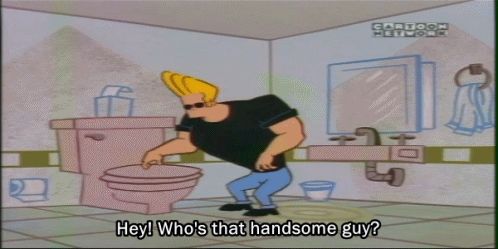 Everyone remembers this big, macho flirt and all his tactics to date women. He was all so grown up, he didn't even feel like a cartoon character sometimes! Well, a lot of fans believe that he was narcissistic. He always kept looking in the mirror and would keep giving compliments to himself whenever he could. The other theory is more shocking wherein fans say that Johnny was just a little six year old boy who went to school with Suzie. Everything that happens is a part of his fantasy. There are many who disagree with this though. But man, this is like inception in cartoons!
[wp_ad_camp_1]
---
WINNIE THE POOH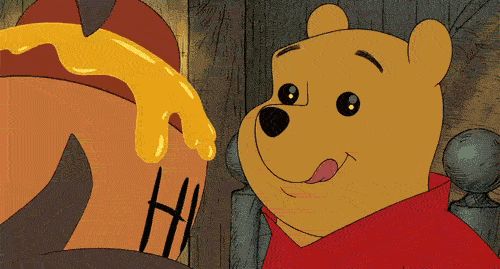 He is the cutest thing ever! The colours, Pooh's friends and that beautiful tree-house, it all transported us in his world full of fun and honey. I personally remember drooling every time I looked at honey only because of this cartoon. And now that bubble is busted! The theory says that Winnie the Pooh was all about re-uniting sick animals. Pooh had an eating disorder, the Donkey had depression issues, the Piggy had anxiety problems and the Tiger had ADHD (Attention deficit/Hyperactivity Disorder). Wow! Call 911, now!
---
UNCLE SCROOGE DUCKTALES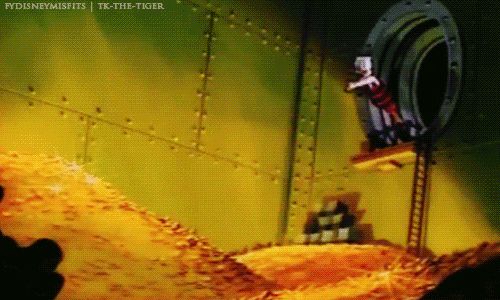 This one was everyone's favourite. The cute Donald duck and his naughty little three nephews. They way they talked and danced around were extremely cute. But, do we remember how the duck always got angry at his nephews? Fans say that he was suffering from some kind of a post-traumatic stress and couldn't control his temper. *Hiding under the blanket and trying to sleep. Don't wake me up you bad world!*
Well, let's just say that this came up after a couple of drinks and utter boredom. Peace.
---