2015 World Beard Championship
Yes, in case you didn't know, there is a world beard championship organized each year!
Facial hair is the new "it" in the world today. From a time when beards were considered to be rugged and gave out a loose impression of a man to today, when they are considered to be the ultimate "sexy quotient" in any man. If you are somebody who is eternally in love with beards way before No Shave November was introduced, this is the article for you. We bring to you exclusive pictures from the 2015 world beard championship. The championship held in the town of Leogang in the Austrian mountains, saw over 300 bearded and moustachioed men from 20 different countries compete in 18 categories across three divisions; Moustaches, Partial Beards and Full Beards.
Each category featured three prizes for the contestants. Austrian photojournalist Jan Heitfleisch took countless photos at the event that will keep you longing for more. Not only has he taken pictures of the winners, but practically all contestants at the 2015 world beard championship. For anyone out here who needs serious inspiration for growing facial hair, here it is. We have no idea how were the winners picked! We are in love with every beard and moutache in this article. We cannot imagine the kind of care that must have gone into growing and styling these moutaches and beards. Presenting the world's most insanely awesome beards from the 2015 world beard championship!
1

Look at that! How has he styled that? Oh wait, how does one sleep with that?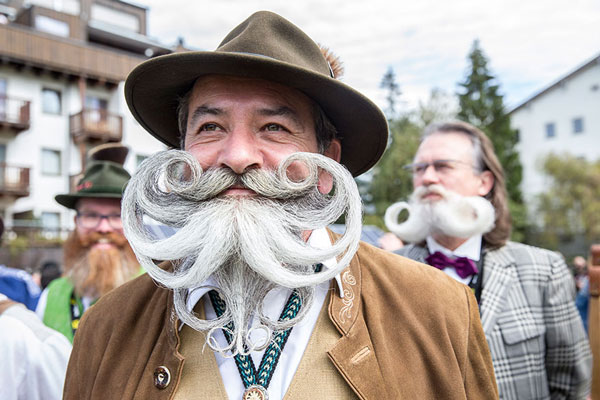 2

The happy man with his moustache!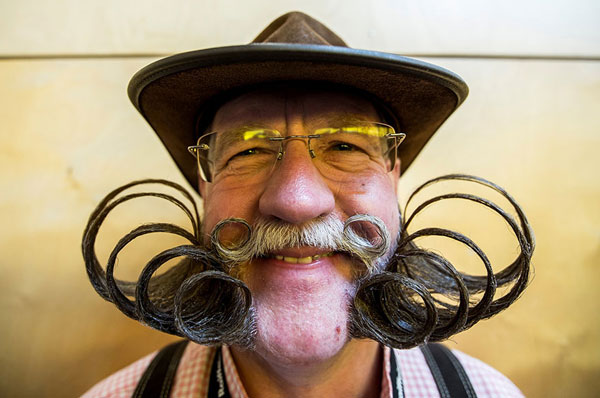 3

The winner of best freestyle moustache; really curious to know how did he style it like that!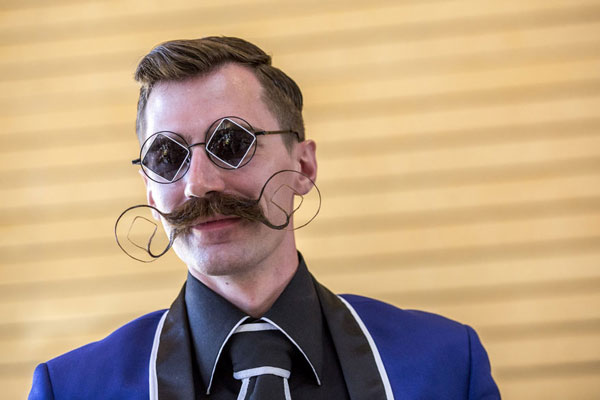 4

This!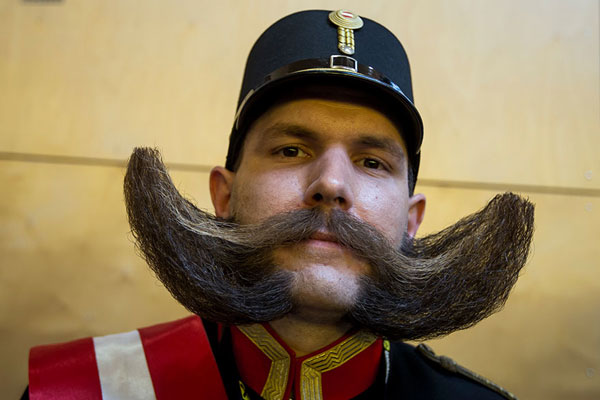 5

No words!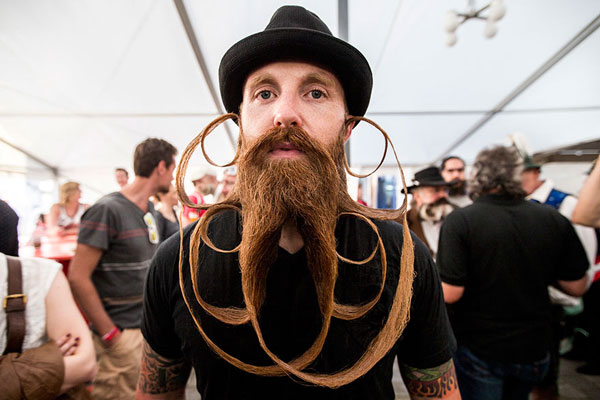 6

It just keeps getting better!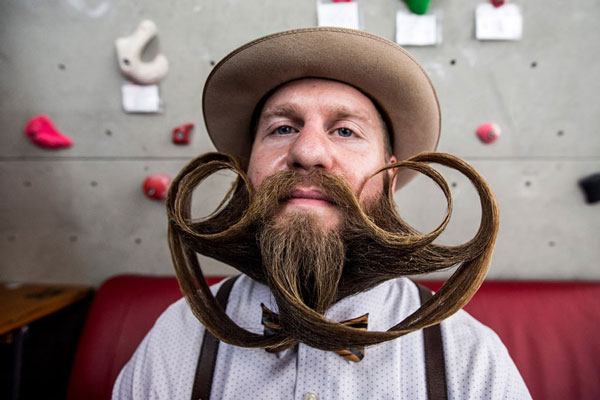 7

We give up!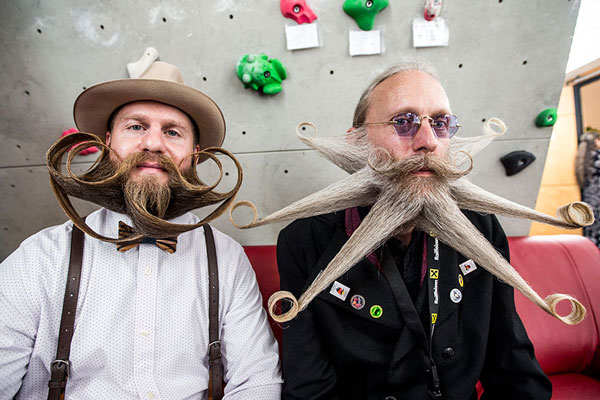 8

This is so chill!

9

The winner of the best freestyle beard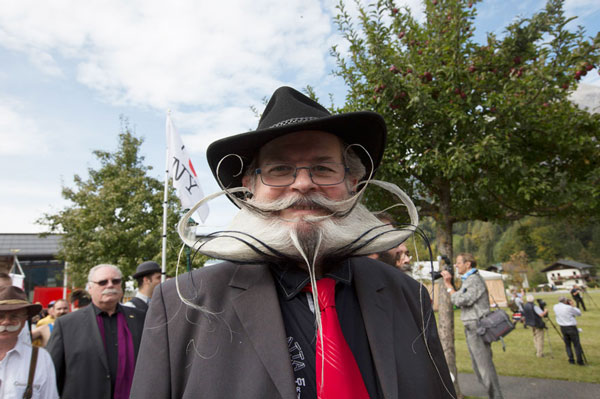 10

It looks like a star!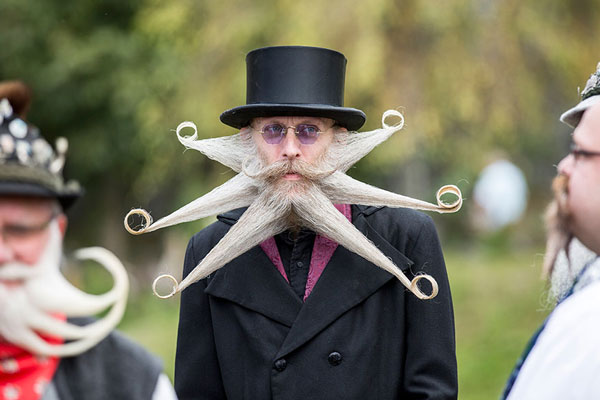 11

That's a moustache doodle!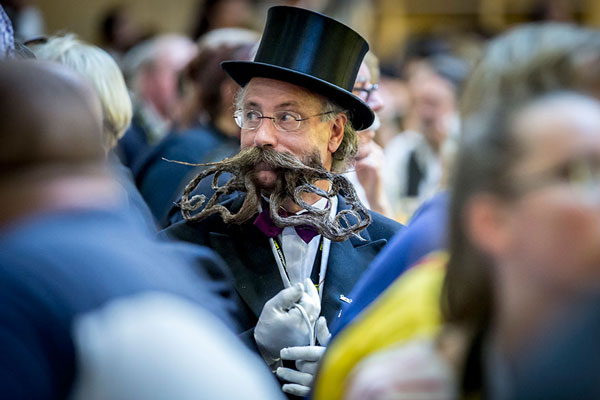 12

Meet the men!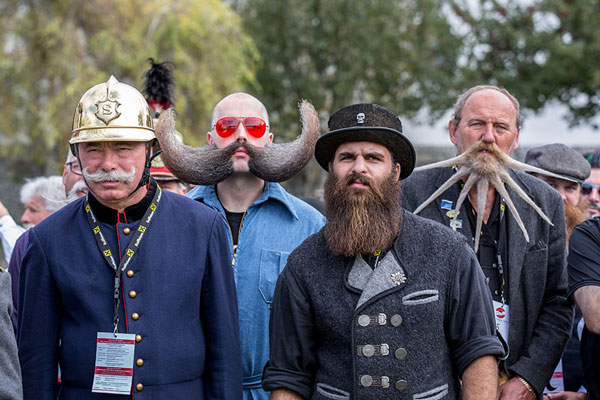 13

The toughest job in the world, scoring!

Awesome, no? If you think you have it in you to participate in the world beard championship, you can check out their website to participate.